May. 10, 2022 • Agriculture
This week's What's It Worth? comes from Mike F. out of Minnesota. He wants to know what his tractor is worth — a 2018 John Deere 8320R — as he starts to look at upgrading to something newer.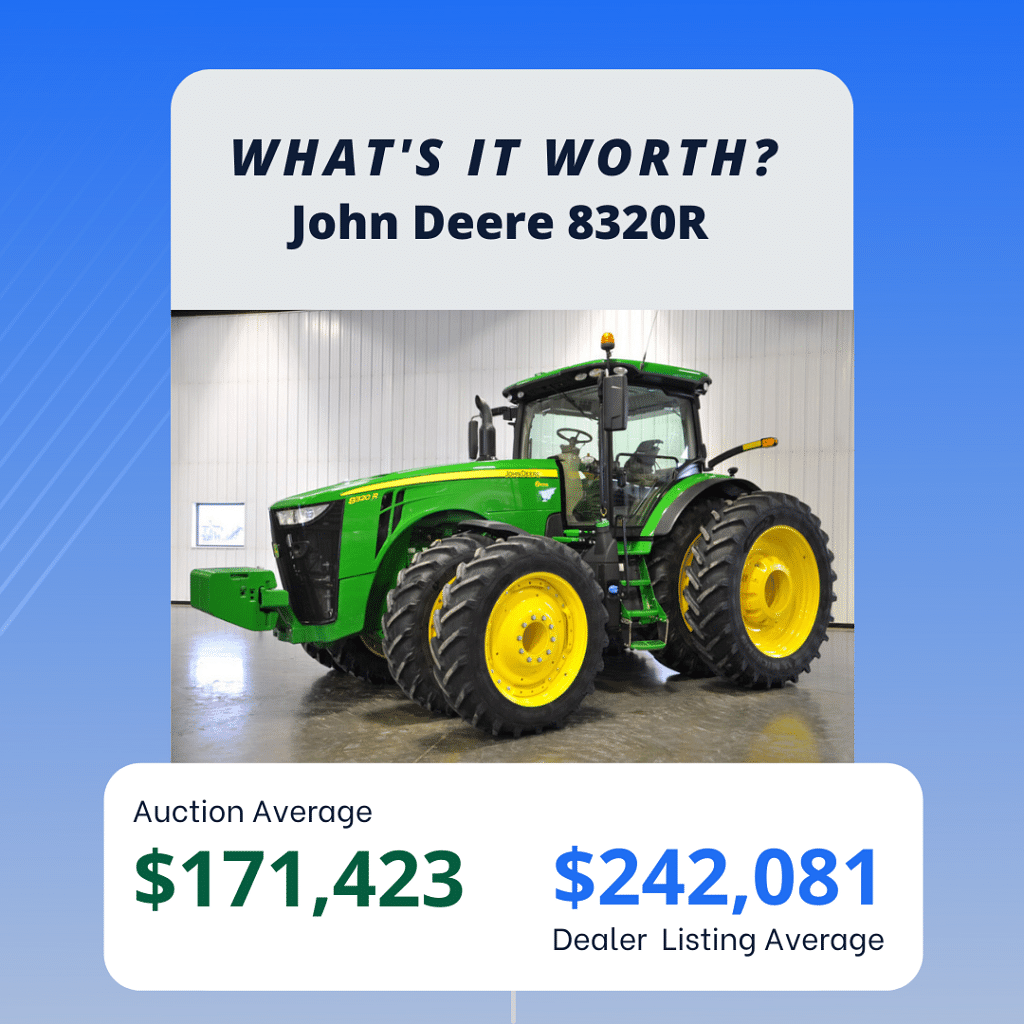 Auction Value
An analysis of the Tractor Zoom Pro database on May 9, 2022, reports an average auction sale price of $171,423 based on 143 sale results for all John Deere 8320Rs. Filtering down further to just 2018 models, we see the average auction sale price increased for this 2018 model up to $245,714 based on seven comparable sales.
Dealer Listings
Reviewing dealership list prices for the same date, we see the average list price of a John Deere 8320R at a dealership is $242,081 based on 259 listings starting in September of 2021. These 259 comparable listings include 8320R's that are currently listed for sale on Tractor Zoom and those that have sold.
Given how volatile the market is currently, if we look only at John Deere 8320Rs for sale on Tractor Zoom today, we see the average list price for 66 active dealer listings on May 8, 2022 is $250,664 which is up 3.5% from the historic average but down $5,116 over the last 30-day period.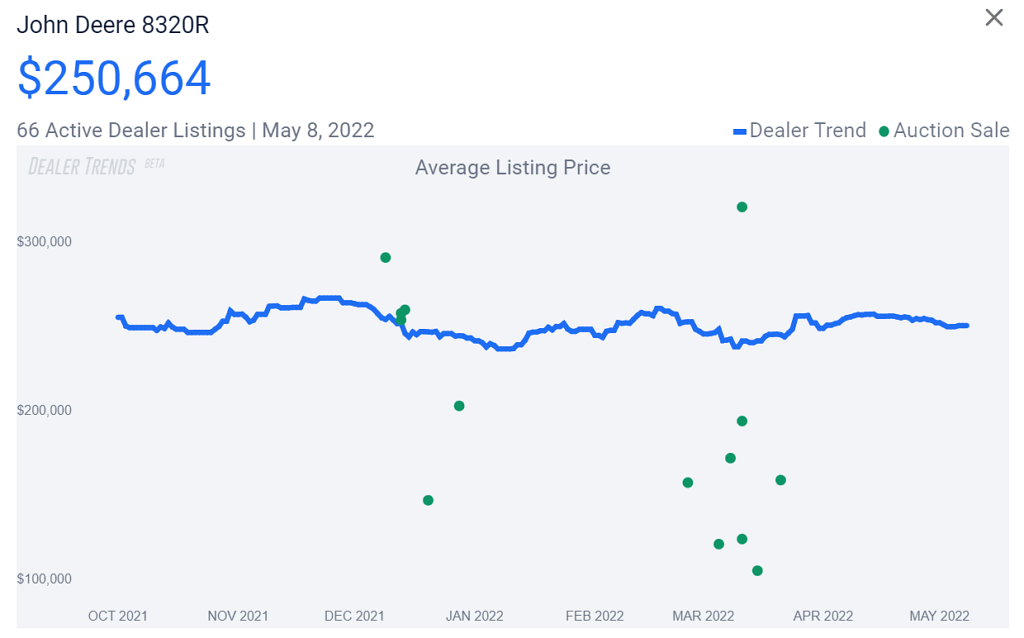 Assessing Equipment Value
It's important to note that the above is not a complete evaluation or estimate of Mike's 8320R. Additional information on Mike's piece of equipment such as hours, drive type, horsepower, or other variables will impact the estimated value. 
Farmers looking to understand and monitor the value of their equipment can now build equipment lists at Tractor Zoom. Tractor Zoom equipment lists not only help you build an accurate representation of what your equipment inventory looks like and is worth, they also help you prepare the information you need to secure a formal appraisal from a bank or local equipment dealer when it's time to sell.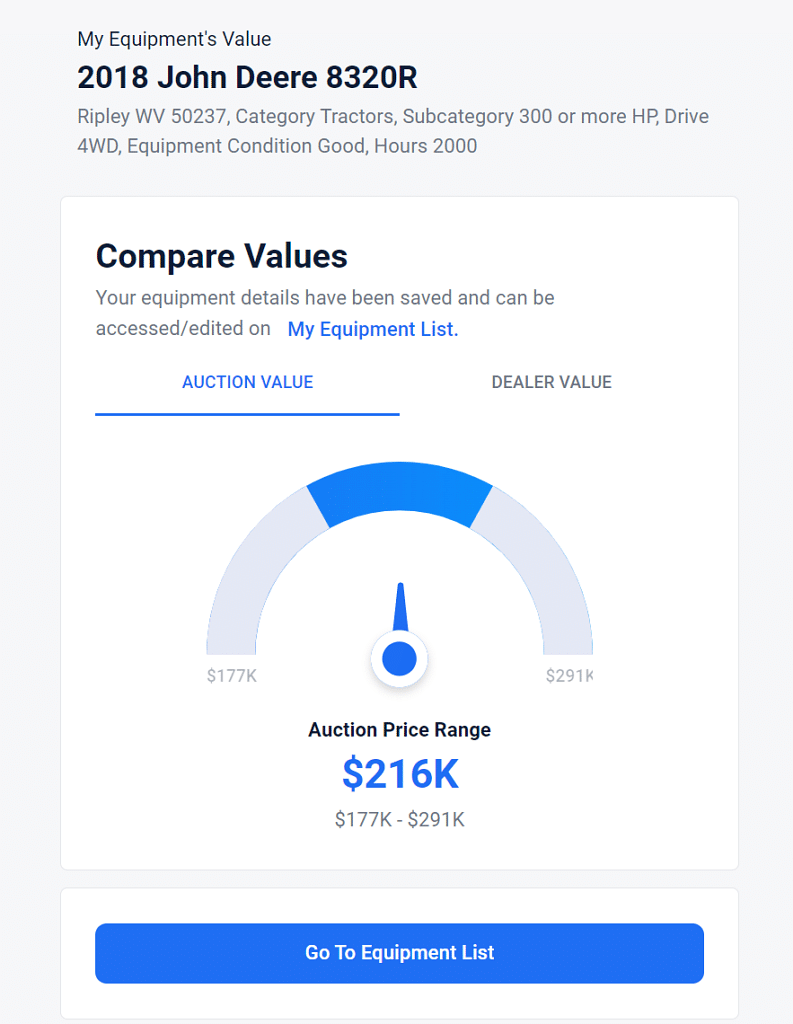 For those farmers also shopping for a John Deere 8320R or other high horsepower tractors, find available makes and models on Tractor Zoom. If you can't find the exact hours or specs you are currently looking for, save your search on Tractor Zoom to be notified when new equipment matching your needs hits the site. And, once you find a make/model you want to keep track of, be sure to Favorite that equipment so you can be alerted when dealer listing prices change, when bidding opens for the equipment, or when the final auction sale price is posted.