Nov. 02, 2018 • Blog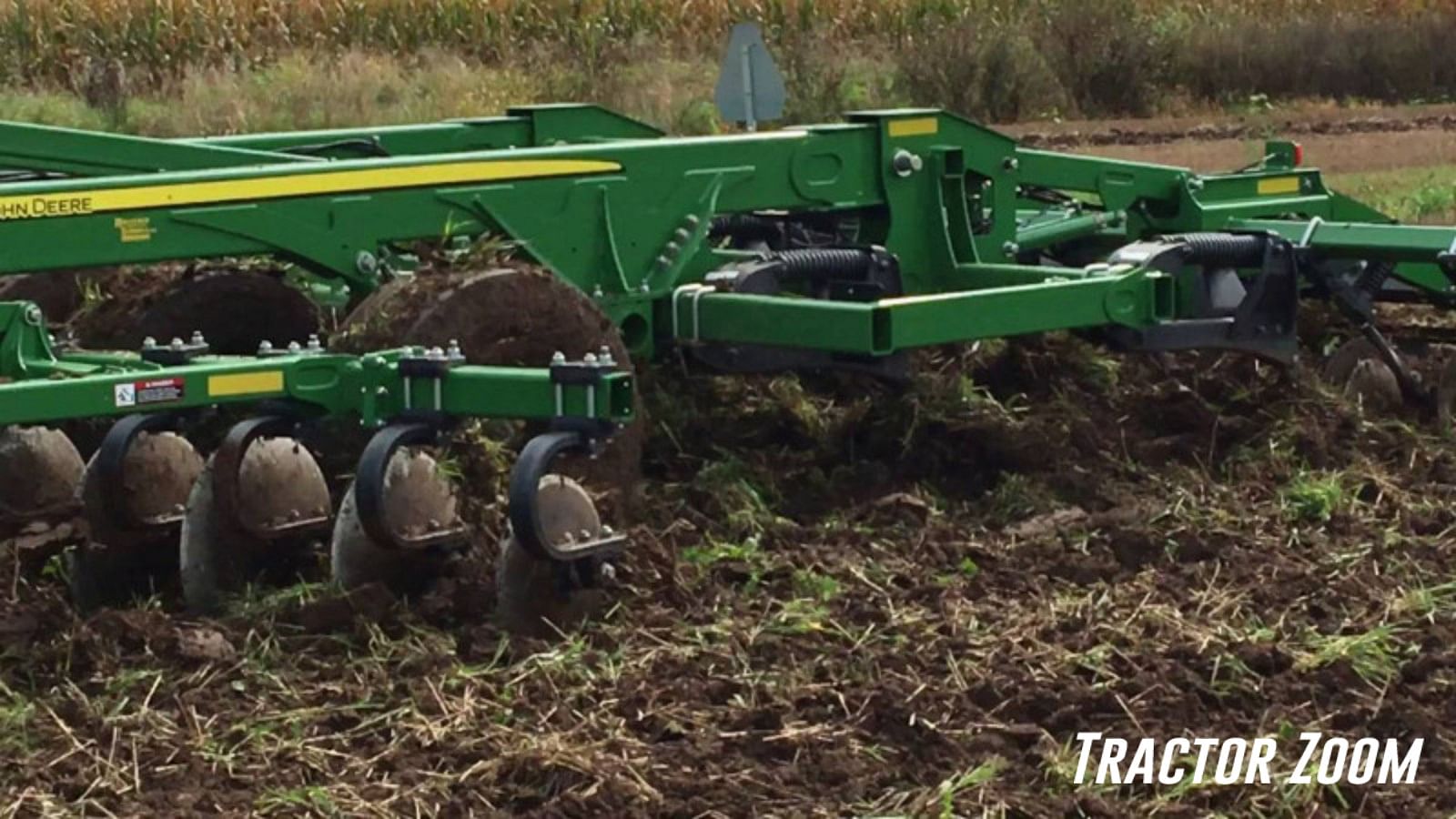 Properly cultivated soil is essential to a healthy crop, which is why the equipment your using can make a huge difference. That's why many farmers are choosing the John Deere 2730 Combination Ripper.
Follow Tractor Zoom as we take a closer look at this amazing machine!
The Ripper
The ripper has disk gangs in the front and solid closing disk in the rear with knife edge baskets up the rear.  It features hydraulic adjustability of disks, ripper, shanks, closing disk and leveling attachments. Changing these features is to your desired setting is easy with the chart provided. There is also a GoTill app through John Deere you can to simplify the process even more. With these features adjusting to run in different soil types such as sandy soil, clay or black dirt is more convenient. Minimizing hard compacted strips in between the shanks is possible by just setting the spacing between the shanks to 24-inches. This piece is heavier, and more aggressive which makes it harder to pull, requiring a larger tractor for the job. Recommended 35-55 horsepower per shank.
Rolling Baskets
The rolling baskets are nice when going through a wet area where you can just raise them up. Also in lighter soils, you can drop the pressure and in heavier soils increase the pressure to get the field condition your looking for.
There are fewer grease points on the 2730, which may be minor for some farmers but this is a huge plus if you have hired help, you don't have to be concerned about them not taking the time to grease. John Deere solved this by using poly bushings on the pivot points and sealed bearings on the baskets and disks.
Height & Length of the John Deere 2730
As with any piece of equipment, there are some cons for the 2730 it's primarily size, specifically length. Farmers commented that it will take up a lot of valuable real estate in the machine shed. Getting used to pulling it down the road may be challenging at first but it does fold up to be around 18-feet wide. For some, the transport height may be a dilemma though it does fold to under 14 feet tall. It does take 5 remotes to run the hydraulics on the ripper, this could also be an issue if you only have four remotes but you can then unplug and plug in the folding hydraulic hoses as needed.
The 2730 integrates four operational areas into one system reducing overall tillage system cost and increasing asset utilization. This piece delivers your needs of higher performance with larger operating widths, increased uptime, maintenance-free components, fewer grease points, larger, durable tires and lower cost of operation through machines that prepare the soil for one secondary seedbed preparation pass. You can find one at farm tractor auctions or private sellers.