Sep. 10, 2020 • 4WD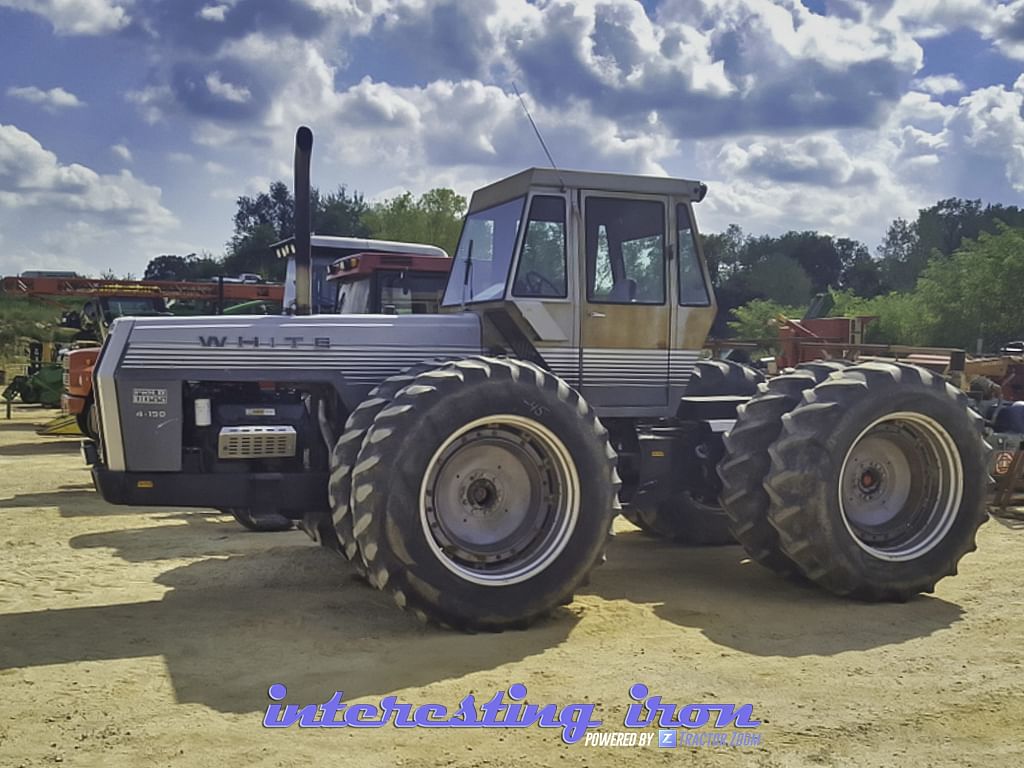 The story of how White Farm Equipment was born is a long one, and you'll get bored hearing it. Suffice it to say that in 1969, WFE was born. At the time, they were still maintaining three different legacy brands underneath their umbrella – Oliver, Minneapolis-Moline, and Cockshutt. When 1974 rolled around, though, they decided to phase them out and start fresh with White.
WFE knew that it needed to make a big splash on the market in order to establish itself quickly. They saw a hole in the market for sort of an in-between tractor. Something that was a step up from a row-crop but not something real big like a Steiger. What they really wanted to do was create the "crossover" of tractors. One that could do it all…like a Field Boss. ?
In a nutshell, WFE wanted to build a tractor that checked off all of these boxes.
4WD traction
Row-crop versatility
Utility-model stability
Articulated maneuverability
Reasonable power
If you think about it, that's pretty much the same thing that Toyota did when they built the RAV4 in 1995 (sans the hinge in the middle).
Overall, they did a good job of executing on it, too. The White 4-150 Field Boss ticked off nearly every one of those boxes above. Very sleek, stylish and quiet, it sat lower to the ground than its 4WD competitors, turned sharper, and didn't lose traction either! Occasionally, you'll hear farmers complain that these are lightweight tractors that aren't up to the job. No…that's not true. The 4-150 wasn't a deep tillage tractor. It was built as a beefed-up rowcrop tractor that would handle a little bit of everything. And at the end of the day, it did the job just fine! Can the 4-180 handle more? Yep, you bet. White built it that way…on purpose!
Frankly, this particular tractor has aged better than most early Field Bosses. The body panels are nice and straight, there's very little rust on the cab, and the best part? 3300 original hours! And, assuming it hasn't been beaten like a red-headed stepchild, the 3208 Cat should have some life left in it. It needs new rubber (or will soon), and the seat is torn up a bit, too. But, other than those items, this is a pretty solid example of the Field Boss! It sells on Thursday, September 10 at an auction up near Madison, WI!
Now, that said, these motors are a little finicky. They don't all run like the Lustik family's Silver Bullet alky superstock pulling tractor. They don't like to be lugged down real low, nor do they like real high RPMs for extended periods of time. Some of 'em tend to use quite a bit of oil, too, so make sure you've got plenty of that around. They DO sound pretty darn good with straight pipes, though. There's a really good video from a knowledgeable Oliver guy on YouTube out there from a few years ago where he takes his for a drive (after he'd just bought it). Watch it here.
Here's a little bit of the advertising that WFE put out when they released the 4-150. Interesting stuff!