Jul. 09, 2020 • General Motors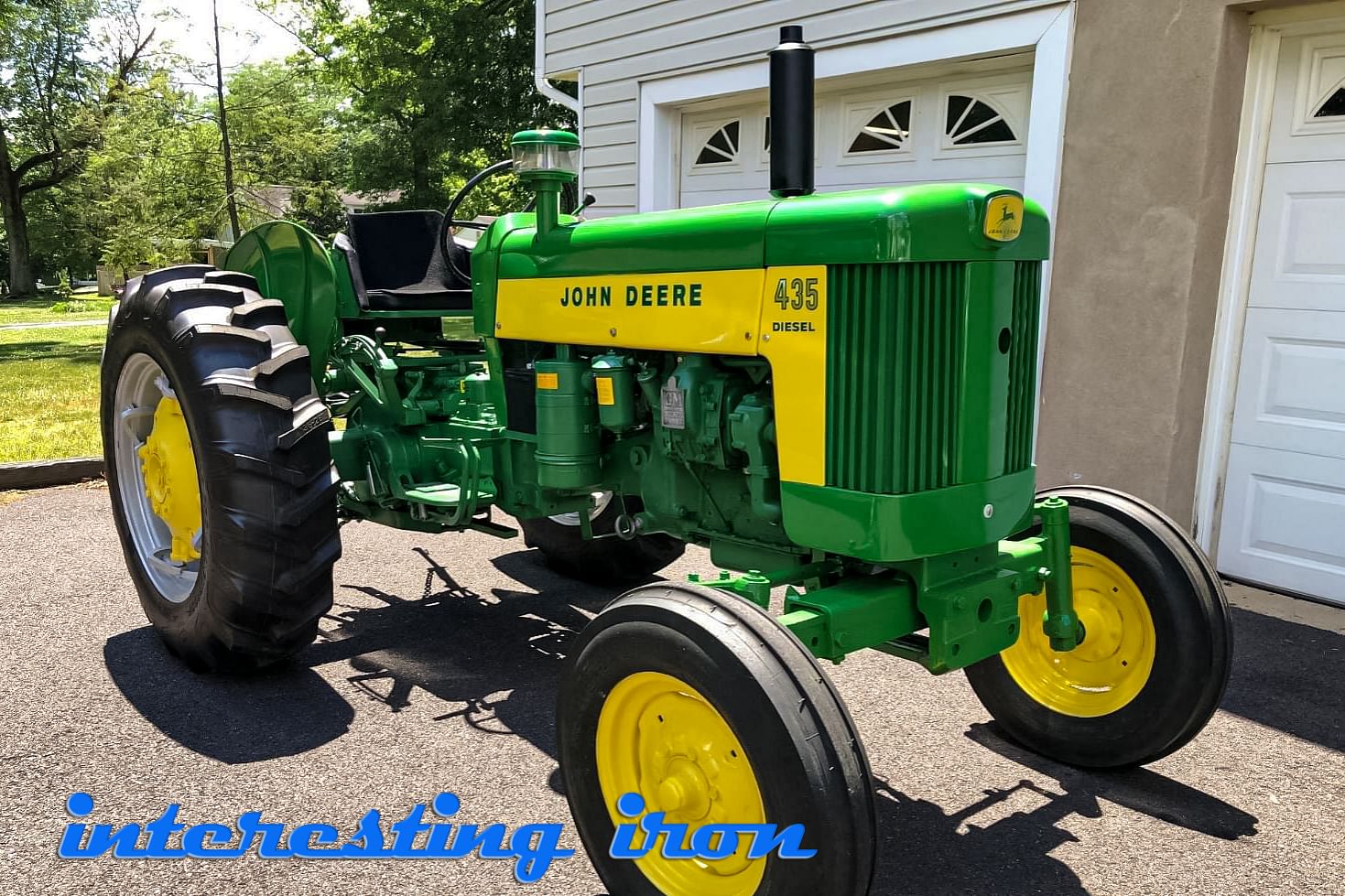 Before we talk about the John Deere 435 in the photo above, let me set the stage for you.
1959 was a hectic year for John Deere. They were six years into their biggest project ever – the New Generation tractors. These tractors were radically different, and nothing (not even the green and yellow paint) was sacred. Nearly every single operating system needed redesigned, and that meant that it was an all hands on deck kind of deal.
Still, Deere needed to keep selling equipment, and farmers were still looking for improvements in the two-cylinder lineup. When Deere needed to buy itself some development time on the New Generation series, they chose to "redesign" the 430 for the 1959 model year. They reworked a few things on the tractor, but when it came to the powerplant, they couldn't pull engineers away from the New Gen motor development to tweak the two-cylinder just as a stop gap. They needed a creative solution and they wanted a small diesel motor (the 430 didn't have one); so, Deere called GM in Detroit and worked a deal to use their supercharged two-stroke 2-53 motor. Presto! Now they had a "new" (ish) tractor called the 435 AND one with a small diesel motor! Two birds – one stone!
The 2-53 Detroits are reliable little motors that make somewhere in the neighborhood of 33 horse on the PTO shaft. They're also INSANELY loud, especially if they're straight-piped. Fortunately, this one isn't, so it might be a little more manageable. Still, if I ever meet the buyer, I'll give them a fresh set of earplugs and a big bottle of Excedrin!
This 435 lives just north of Philly, and our friends at Alderfer Auction are handling the auction. The owner recently restored it, and it's in great shape! The spin-out wheels don't appear to have any wear on them, either! They should work about as slick as advertised! The 435 was among the last two cylinder Deeres ever built; and with only about 4600 of 'em out there, they're not all that common! I'd imagine this one probably gets close to the $10K mark!