Oct. 12, 2023 • Interesting Iron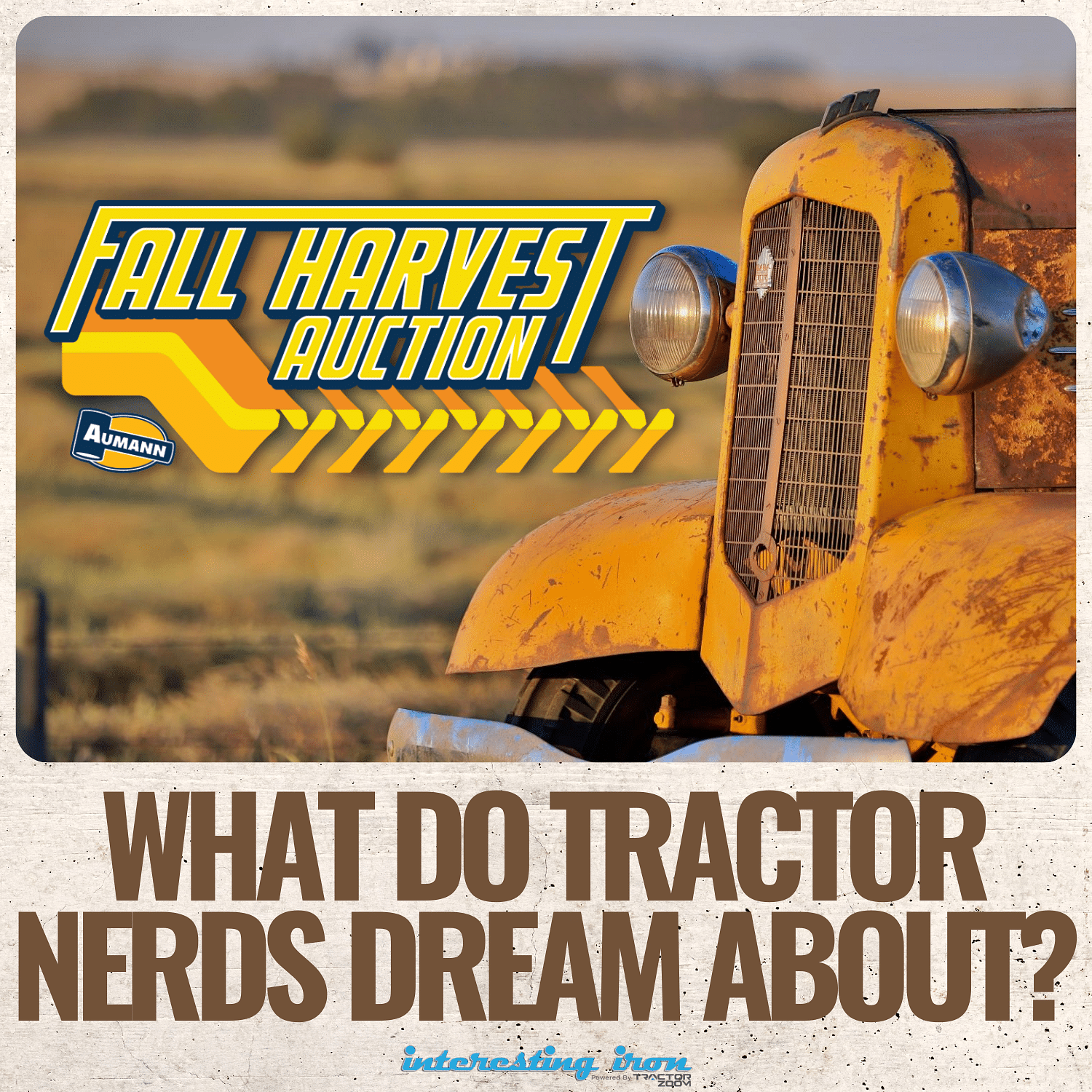 What do tractor nerds dream about? They dream about the Aumann Vintage Power Fall Harvest Auction Week.
Now, before anybody throws me under the bus for calling someone a tractor nerd, I'm first and foremost referring to myself. This truly is the stuff that I occasionally dream about. I'll bet some of you do too.
I've written at some length about Aumann Vintage Power's annual Pre-30s auction in the past. In a nutshell, it's a week-long series of sales focused Prairie Tractors and the like, along with literature, collectibles, and parts from the era. Along with that, they host the Dennis Powers Tractor School, where collectors learn about the history of these machines as well as get some hands-on time. It's a pretty big deal, and according to Kurt Aumann, it's their most popular sale.
Fall Harvest Auction Week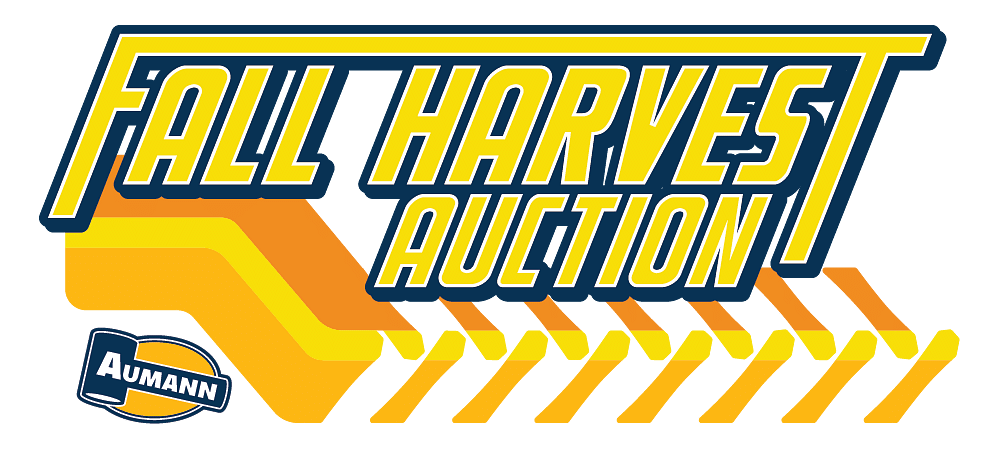 Aumann Vintage Power has built a reputation as the go-to auction house for Prairie Tractors, but that's not all they do. See, Kurt and many of his team have a soft spot for classics and muscle tractors, too. For the past few years, they've held their Fall Harvest Collector Auction, which has been a great place for collectors young and old to add to (or start) their collections. However, this year they upped the ante a lot, expanding it to a full week of auctions!
In total, there are seven different sales within the Fall Harvest Auction Week. They all cover something a little different, but they're all tied to classic (mostly) American agriculture. There's something here for just about everybody, and I'll prove it!
Let's dig in to some of my favorite pieces selling on this week-long celebration of classic farm machinery!
*Each heading is a link. Click it and it'll take you to the catalog!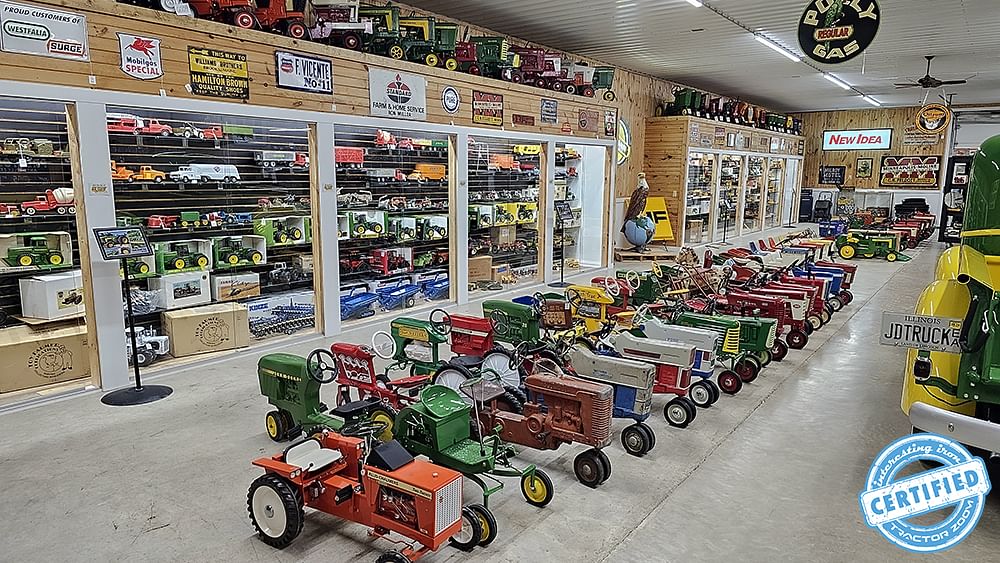 I've never met a farm kid who didn't think pedal tractors were cool, regardless of their age. Heck, I know a couple tractor pullers in Minnesota in their fifties and they've got one of the bigger collections in the country! Nobody ever really outgrows pedal tractors.
Now, I don't know the finer points of pedal tractor collecting, but I can tell you that there are some pretty neat ones in this bunch. Here's a few of 'em.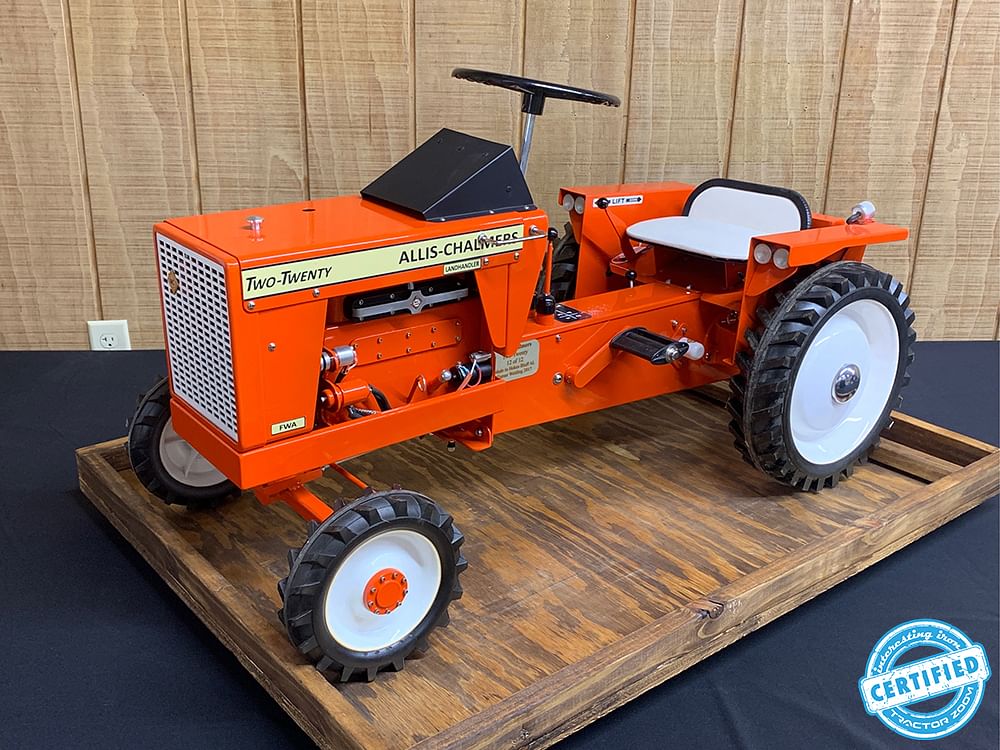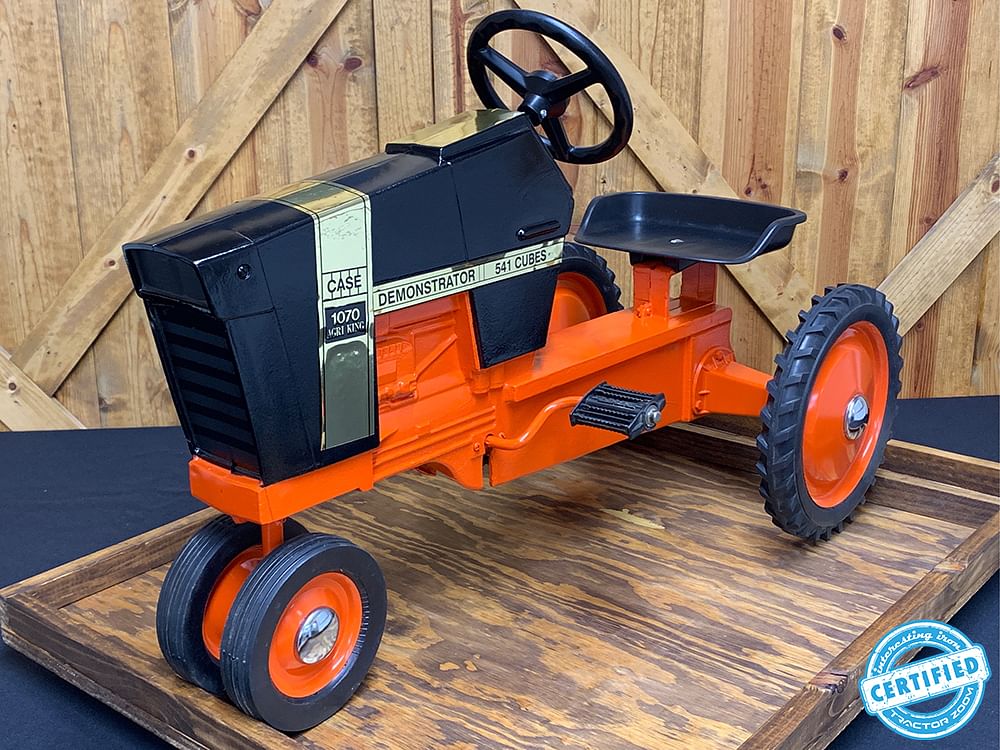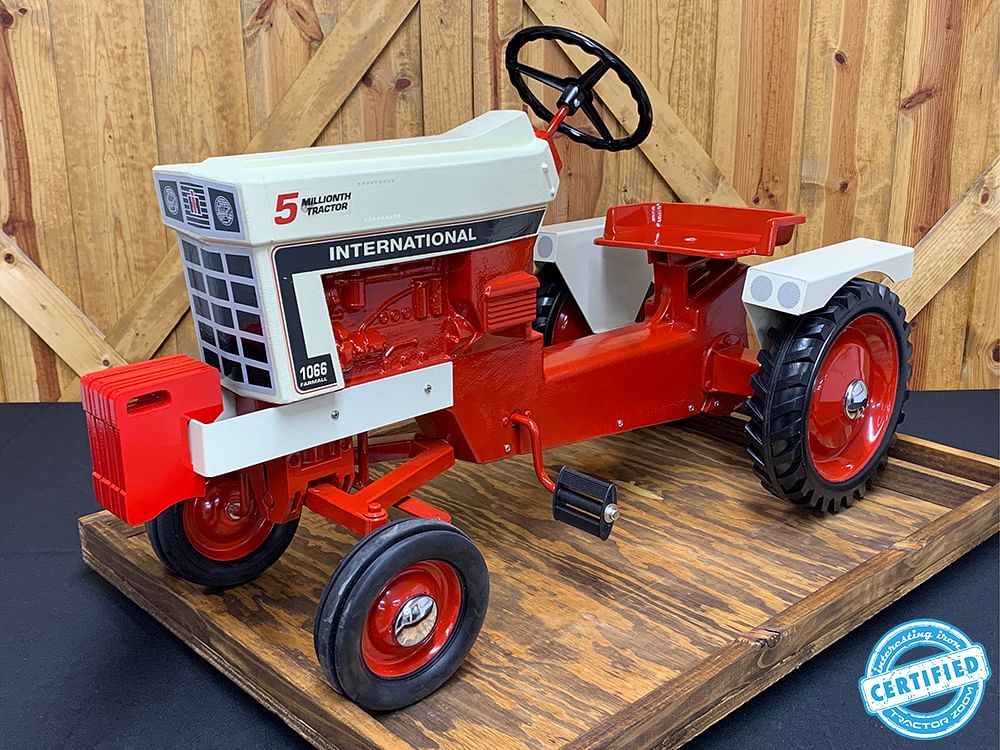 All in all, I think there are 96 tractors on the sale. Furthermore, there's a handful of pedal cars, wagons, and a few more goodies in the list. Neat stuff!
Next up…Signs & Memorabilia!
Old signs are always hot. Collectors want original stuff for their shops and mancaves, and lots of them will get a little crazy with the bidding. While I don't see anything on this sale that'll go for blow-your-mind money, there's a few very cool things that collectors will be watching.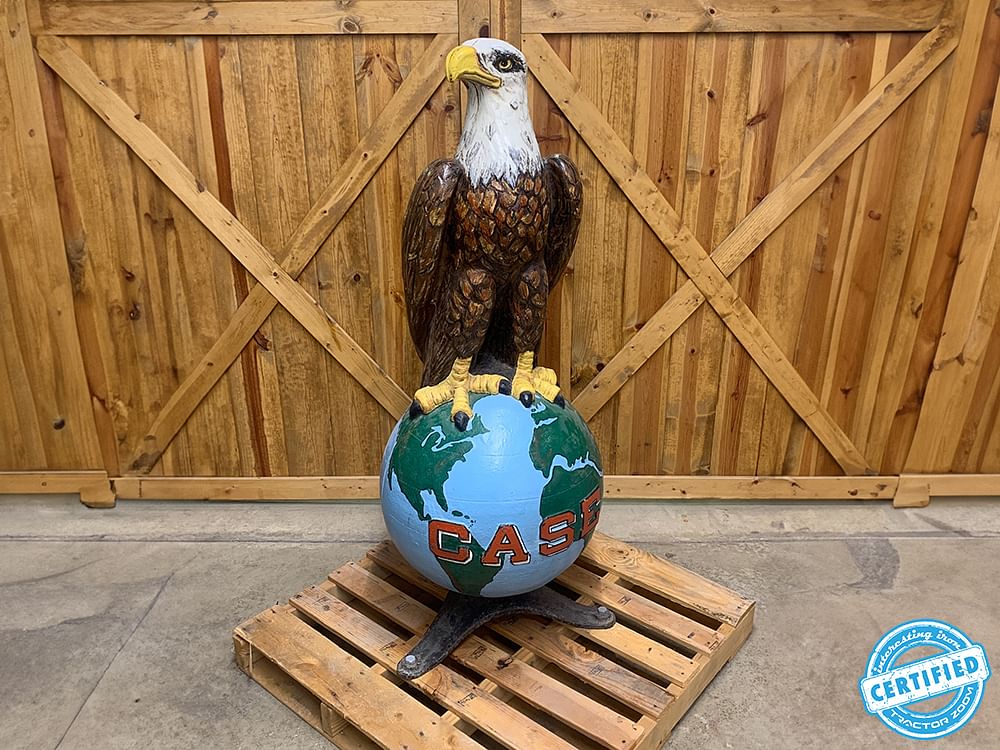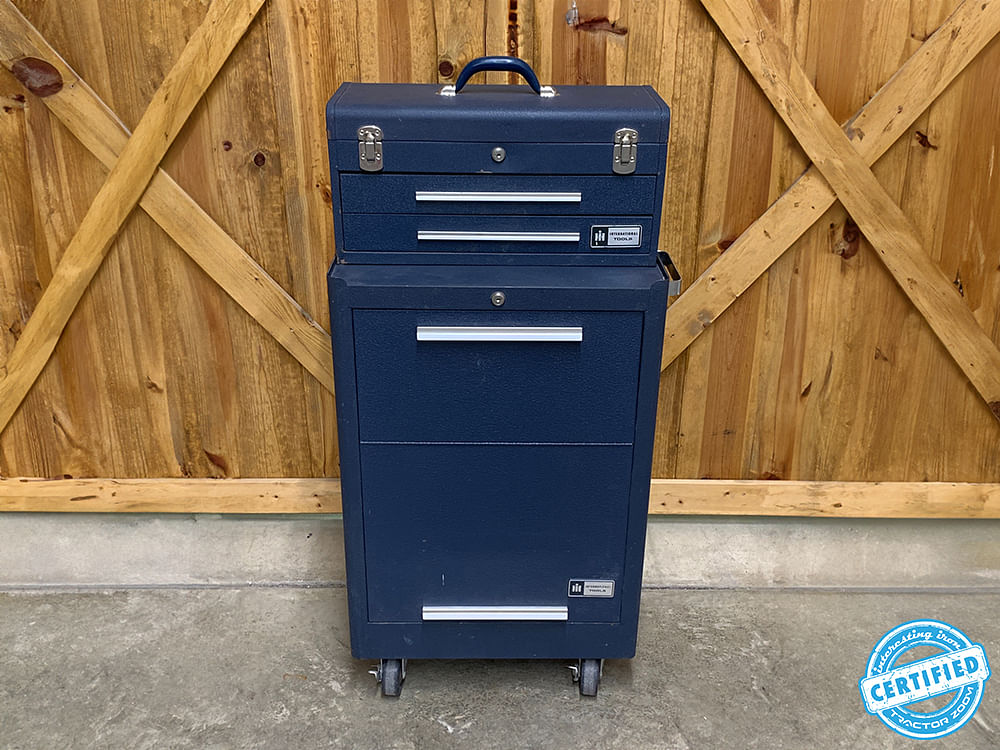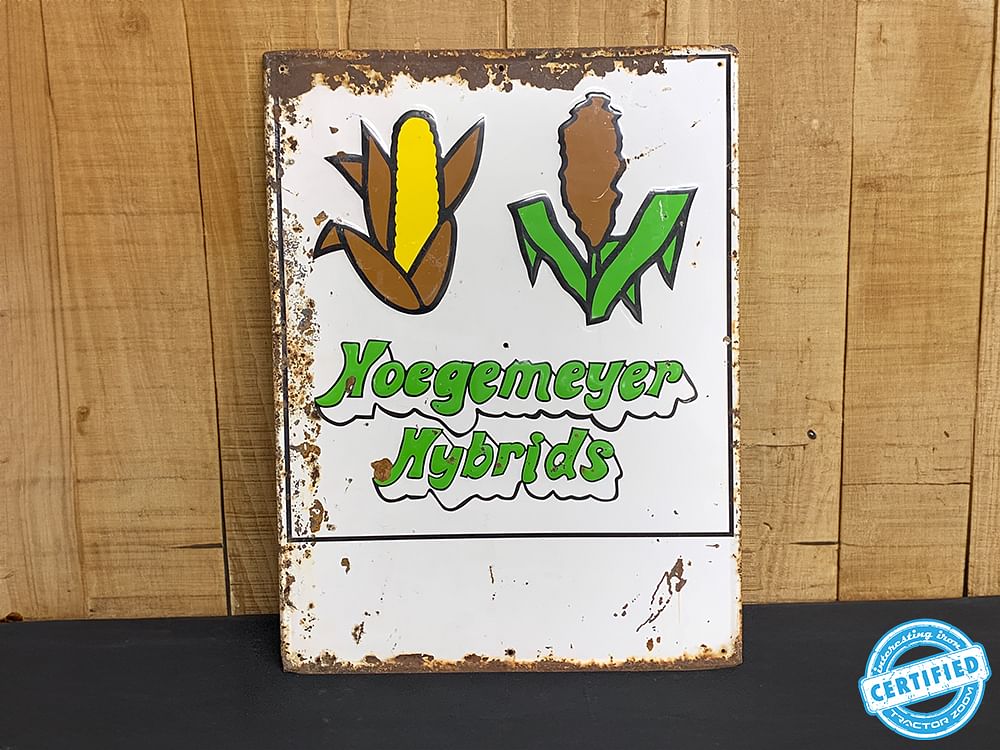 There's quite a bit of cool stuff from all over the place on this sale. It's a little light on Deere stuff, but many other brands are well represented. It's definitely worth a look!
Now, let's get to tractors. That's what we're all here for, right?
The Rest-O-Riginal sale is the premier group of machines for Fall Harvest Auction Week. As such, Aumann is fairly picky about what gets in and what doesn't. Everything has to fall into one of two categories; either a high-end restoration, or a high-quality survivor. Furthermore, if it's not on site so it can be inspected and tested, the seller has to guarantee the description, photos, etc.
All in all, the tractors (and one Chevy pickup) on this sale are pretty sweet. It's a nice mix of restored tractors plus quite a few originals with nice patina. Here's the rundown on a few that I really like.
The UDLX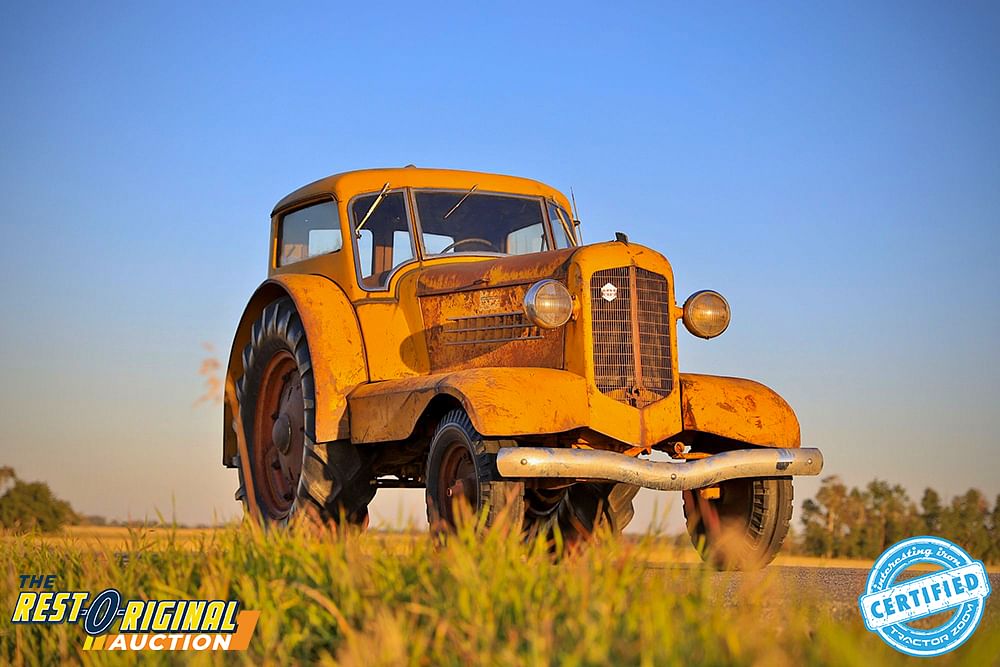 Rust and patina never looked so good.
In the Minneapolis-Moline world, the UDLX is one that nearly everybody wants to get their hands on. They weren't the rarest tractor that MM ever built, but they're definitely not common. 125 UDLXs of this type were built, and collectors have identified between 90-100 that still exist in one form or another. However, finding one in its work clothes that runs, drives, and is complete…that's another story. There's probably only a handful out there that are this original. This particular tractor spent quite a bit of its life near Lethbridge, AB. It's about as close to original as you can get, too. Original paint, period-correct rubber, the works!
At the end of the day, that makes this one very rare and very desirable to quite a few collectors out there. As of right now, the bid is at $120,000, and I'd be surprised if we didn't see this one cross the $200,000 mark before it's all said and done!
Side note: The presentation of this tractor is utterly beautiful. It's rare to see auction photos and want to hang them on the wall, but when I showed them to a couple coworkers, that was their first thought. And honestly, they're not wrong. Go take a look for yourself!
1973 Oliver 2255 FWA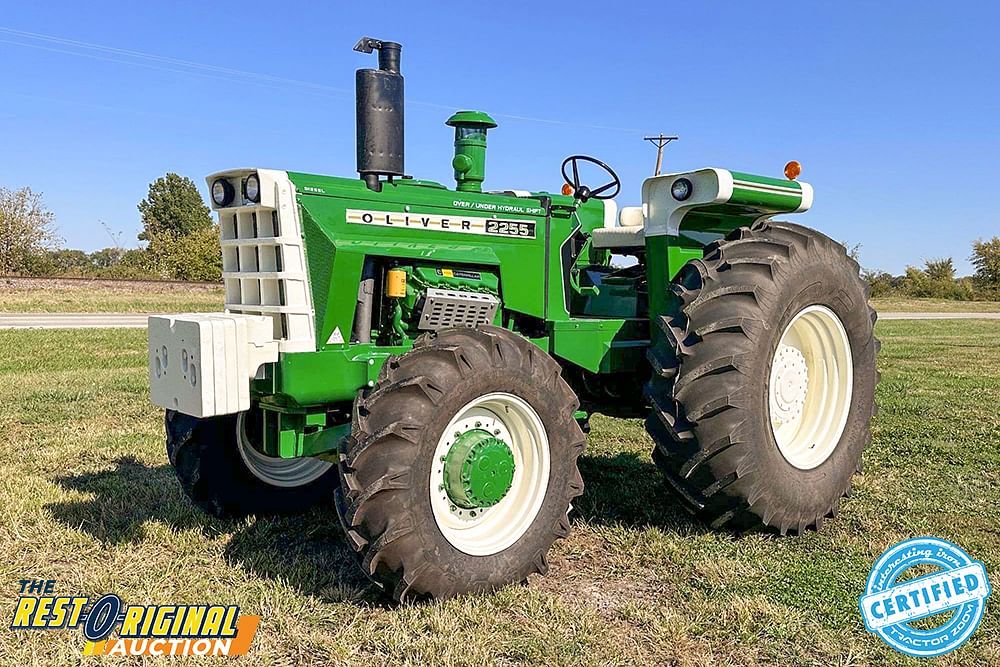 FWA tractors aren't typically included in the "Muscle Tractor" list. However, if you're looking for a tractor to plead the case for an exception, this 2255 is it. Sparky Duroe, a noted Oliver collector from Jesup, IA, gave this tractor an unbelievable restoration. From the rubber to the two-stage automotive grade paint, this machine is impressive. Absolutely zero corners were cut.
Aumann has sold a few really nice 2255s over the past few years, but this one might be the nicest one yet. I wouldn't be one bit surprised if it gets to $45,000 or more!
Lanz D1506 Bulldog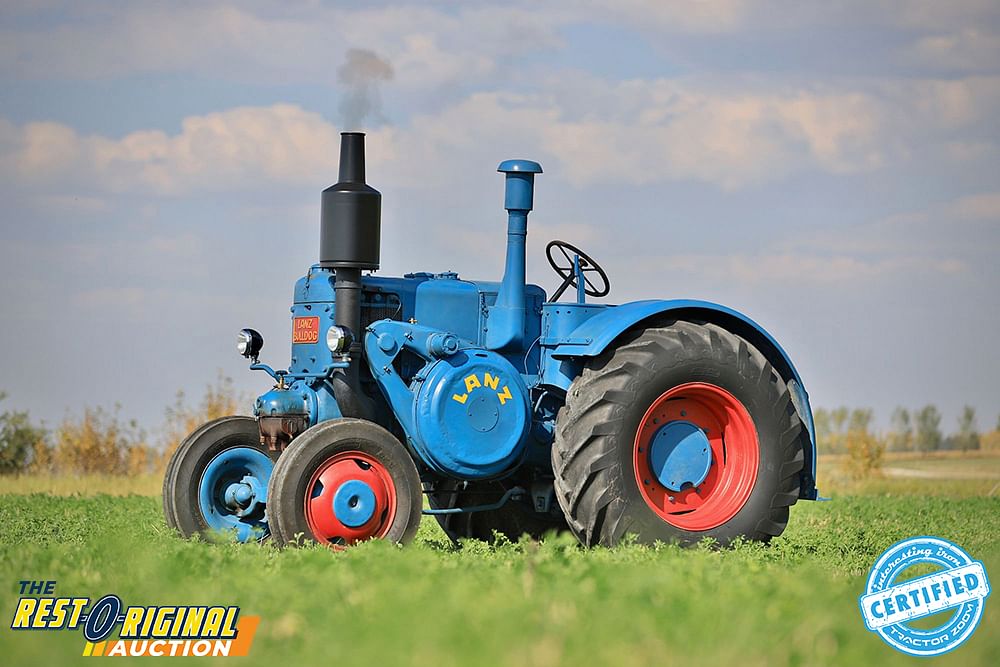 Imagine having 630 cubic inches at your disposal…in a single cylinder.
Yep. One hole. 630 cubes. You could use the top of the piston as a dinner plate!
Lanz was a German company who built tractors from the early 20s up until 1956 when John Deere bought them. For a few years thereafter, though, they still continued to use the same hot-bulb two-stroke single cylinder design. They were – and still are – quite popular (and common) in Germany. And, while the engine wasn't the world's most efficient design, it would burn just about anything. You could load one of these things full of used french fry oil and it'd run just fine.
Also, they have kind of a neat party trick. They'll "run" at 0 rpm – and they'll run backwards with no damage to the motor. Yep, you read that right. Watch this.
This tractor was restored about 15 years ago, and runs and drives quite nicely! I think they're neat tractors, and while they're not super-popular here in the States, they do have a cult following. I don't know that this one will smash any auction records, but I'll bet it sells for more than you think it will!
The "Farm Stock" 1466…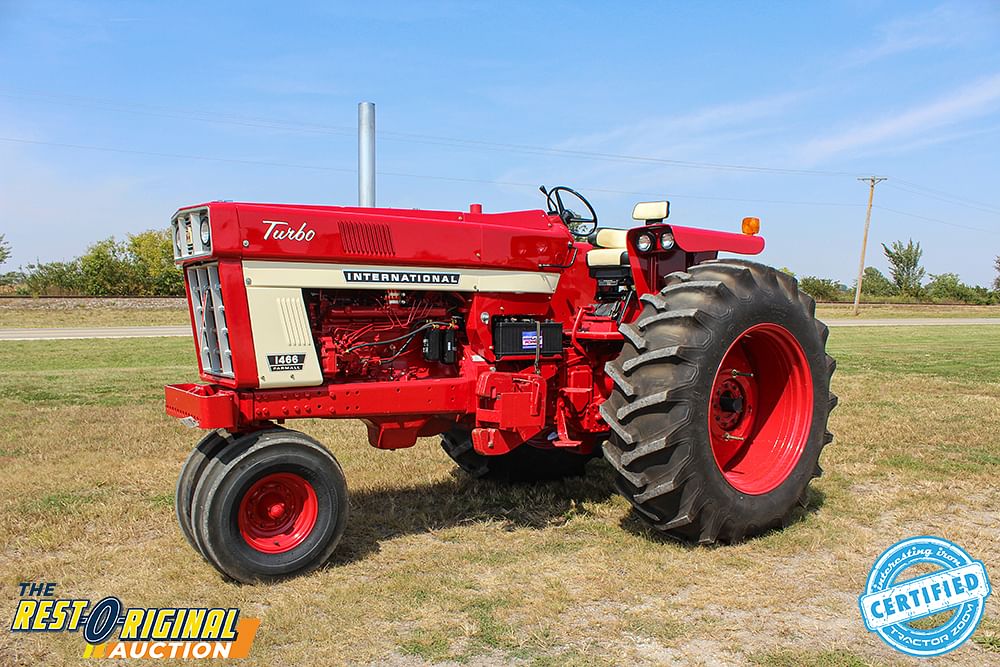 I know some folks don't like narrow front muscle tractors, but I do. Furthermore, I especially like this one because it's set up for pulling. It came out of the collection of Dale Nelson, an International truck dealer a couple hours west of Minneapolis. His mechanics did a very nice job restoring (and hot-rodding) this tractor. It's got a 466 with a 3LM turbo and a 13mm pump, which should be good for somewhere in the neighborhood of 400-450 horse.
We've got a bunch of guys down in southern Iowa that run a very similar "farm stock" class. I think they weigh in at about 9000 pounds and their engine rules are very similar to how this one's built. It's a fun class to watch, and I wish I got to see them a little more often! These souped-up auger tractors are awesome!
1972 John Deere 4020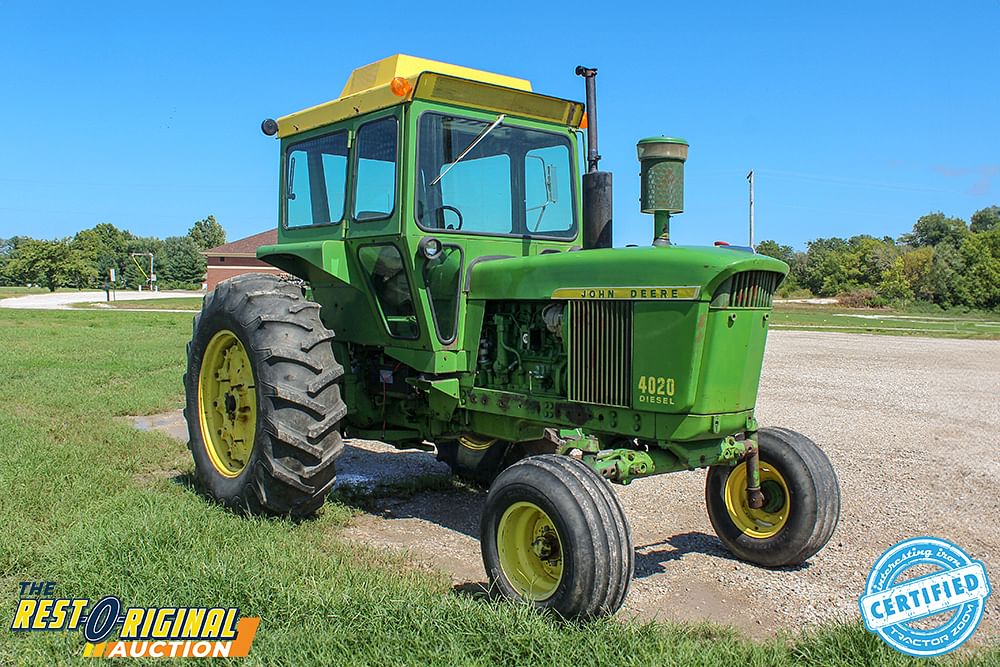 Have you ever listened to an ol' boy talk about his 4020? The one he got started farming with? The first tractor he ever bought new?
This is the tractor that he remembers, and it's the one we all hope to find someday. Factory paint, straight sheet metal, factory AC cab, Firestone 18.4s on the back (they're original too), and 6000 hours on the clock! Not only that, but it's a 1972 side console!
(Whether that ol' boy's 4020 actually looked this good? That might be up for debate. Some memories are better than others…)
The only thing that might keep this tractor from bringing big money is that it's not a Power Shift. Still, I think this one will go higher than you think. High $20K wouldn't be shocking at all. After all, they're only original once, y'know?
Those are just a few of the tractors on the Rest-O-riginal auction. There's also a bunch of two-cylinders (some of which are quite rare), a few uncommon Olivers, and a few oddballs from the 40s and 50s as well. Like I said, there's a little something for everybody!
Moving right along…there's more to see here!
People asked, and Aumann listened. Lots of buyers (and sellers, for that matter) from past Pre-30 spring auctions asked for an early tractor auction in the fall. I didn't ask, but I'd imagine Kurt and the team are treating this like a test run to see if a full-scale fall Pre-30 auction might be viable in the future. They've got a handful of tractors on this one, a few crawlers, a bunch of hit and miss engines, as well as quite a number of old cars and trucks from the twenties.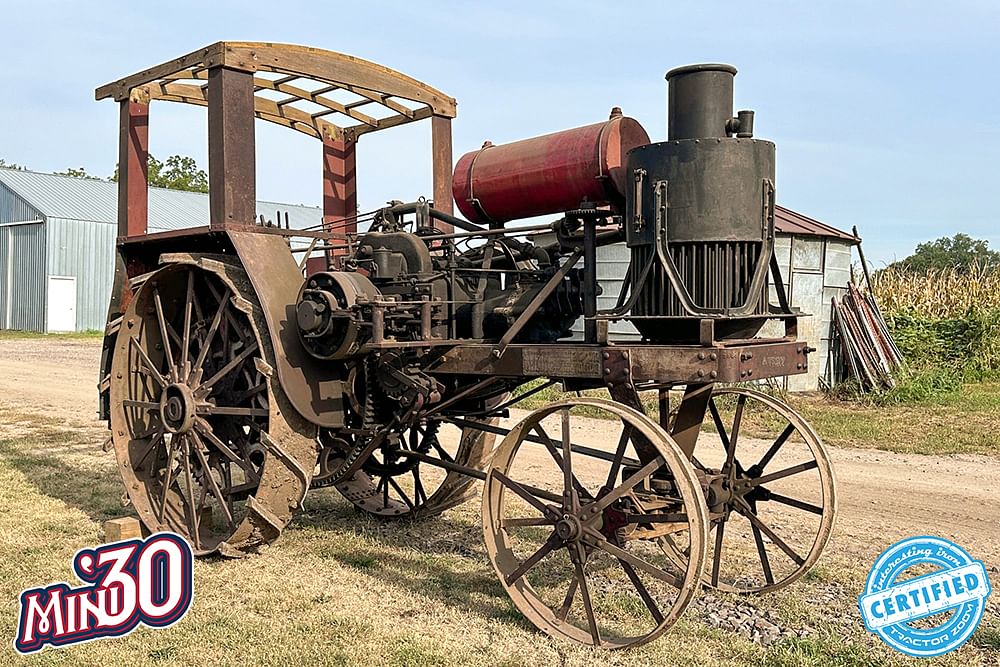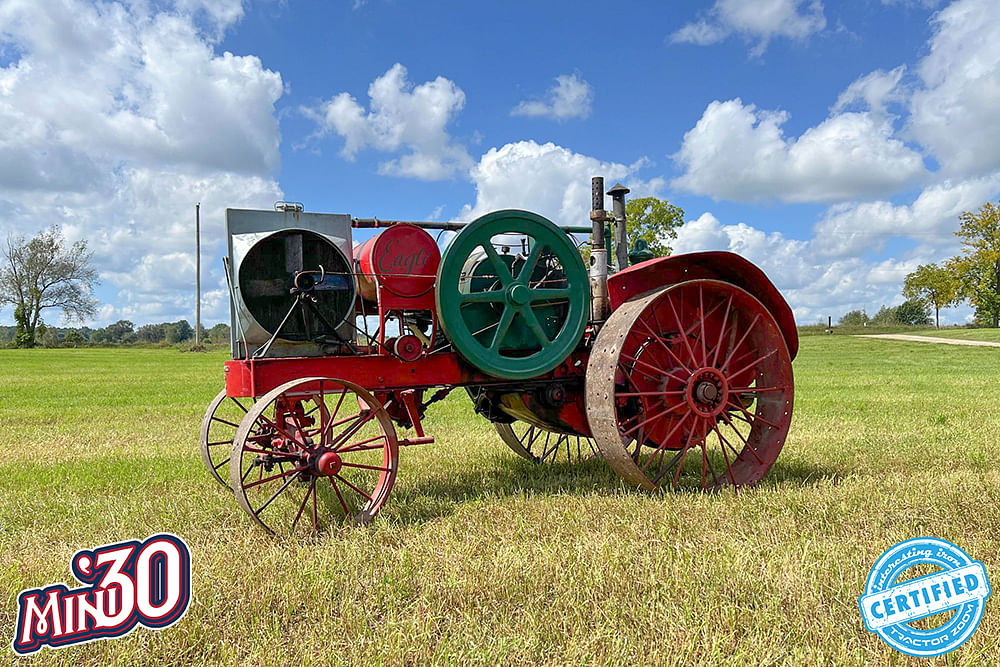 Suffice it to say, there's lots more to look at if old tractors and cars (and a beautiful 1925 Harley) are your thing.
For the sake of brevity, though, let's move on. There's toy tractors to look at!
No matter how old we get, we're never too old to have fun with toy tractors. Which is good, because there's a great big lineup of toys – 496 lots in all! They span a lot of different decades, too; some very early ones, up through modern stuff!
Here's my three favorites.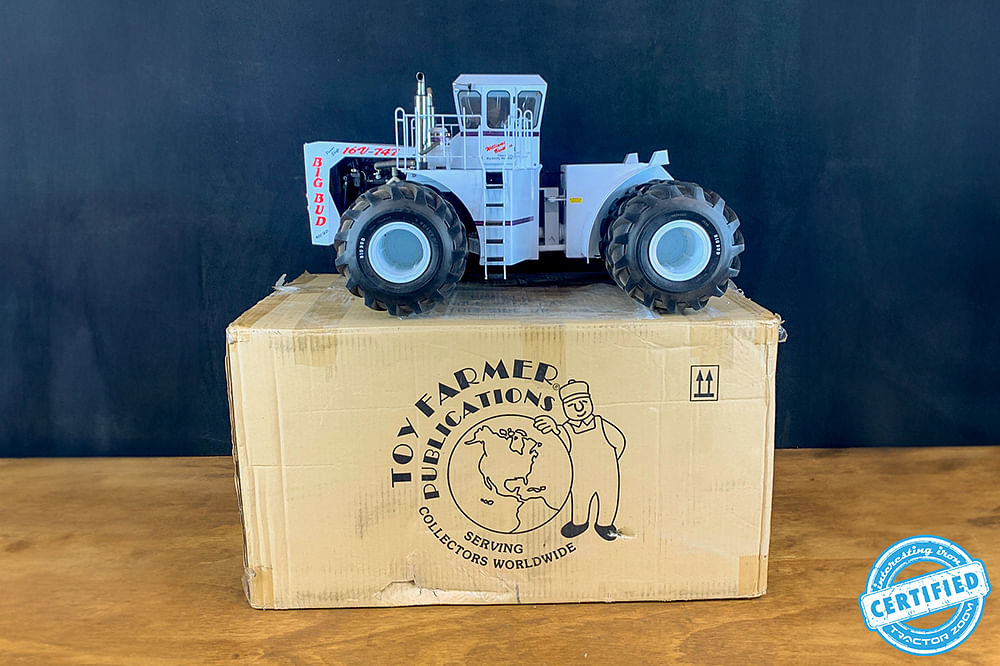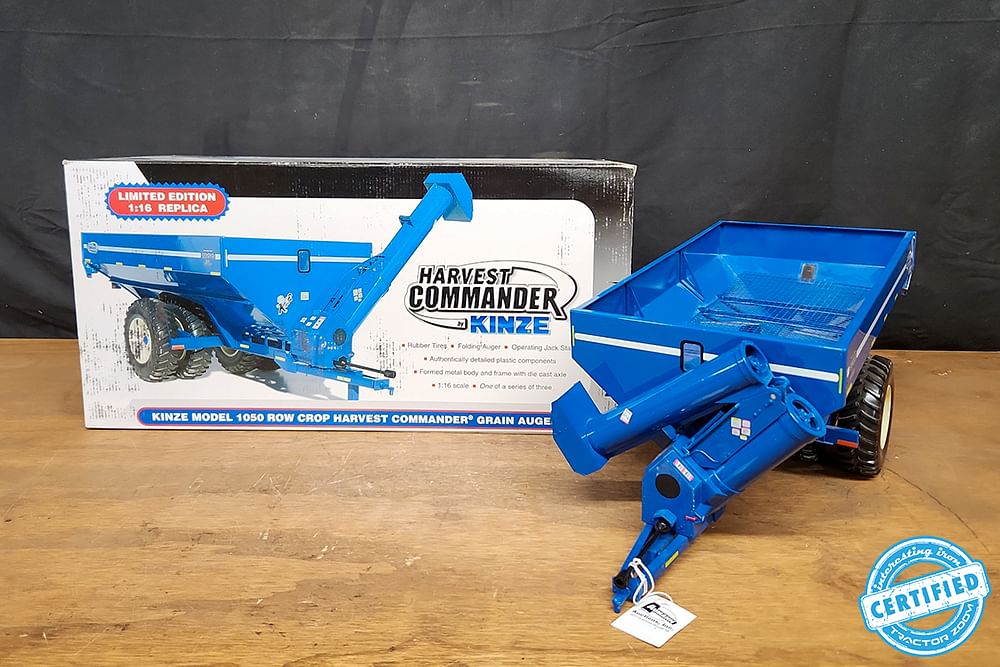 Even though I don't collect 1/16th farm toys, these are very cool and all of 'em are getting harder and harder to find. Usually you'll only find them on toy auctions!
Overall, I'd say that this sale is weighted towards John Deere and IH, with quite a bit of construction equipment thrown in there as well. It's mainly 1/16th, but there are also a few 1/32nd and 1/64th sets thrown in for good measure. Well worth poking around for a few minutes, in my opinion!
This sale is chock full of neat iron, lots of it being from off site collections around the midwest. Generally speaking, it's all operational, and I'd say that quite a bit of it is in pretty darn nice shape. Here's a few that caught my eye.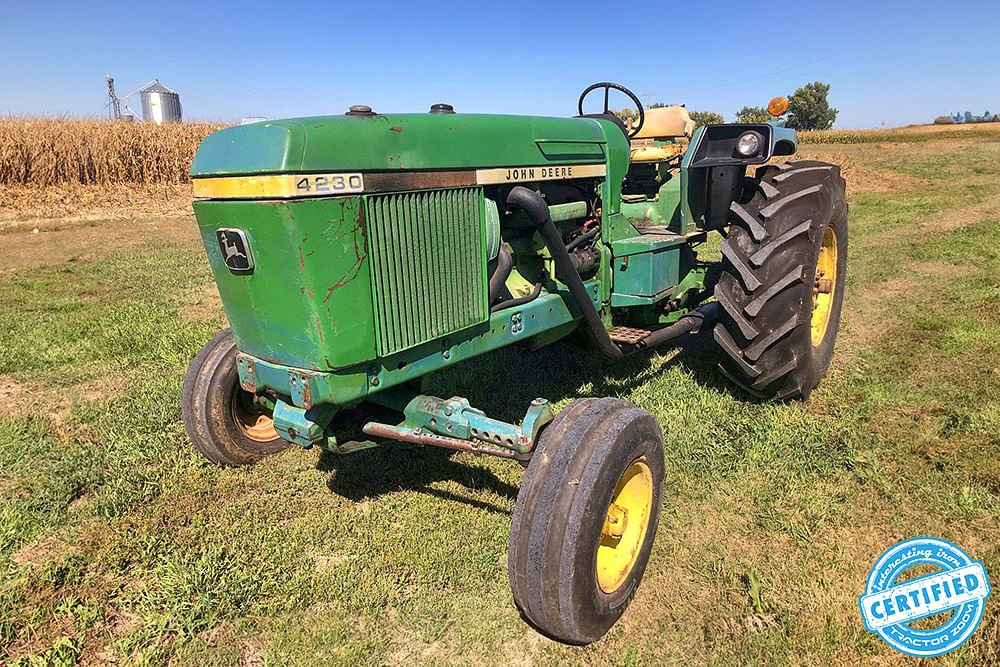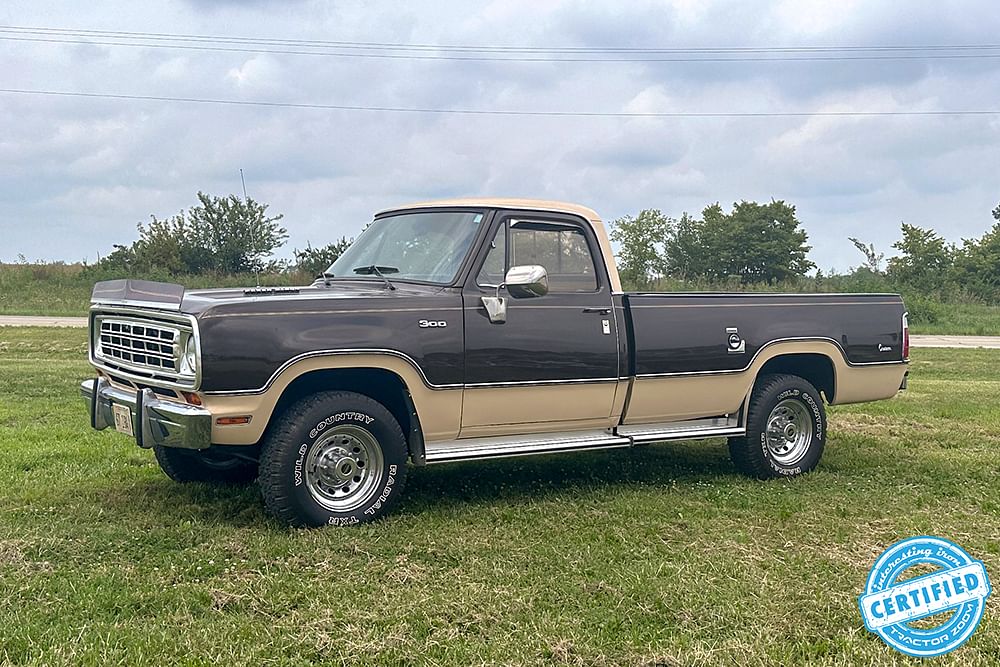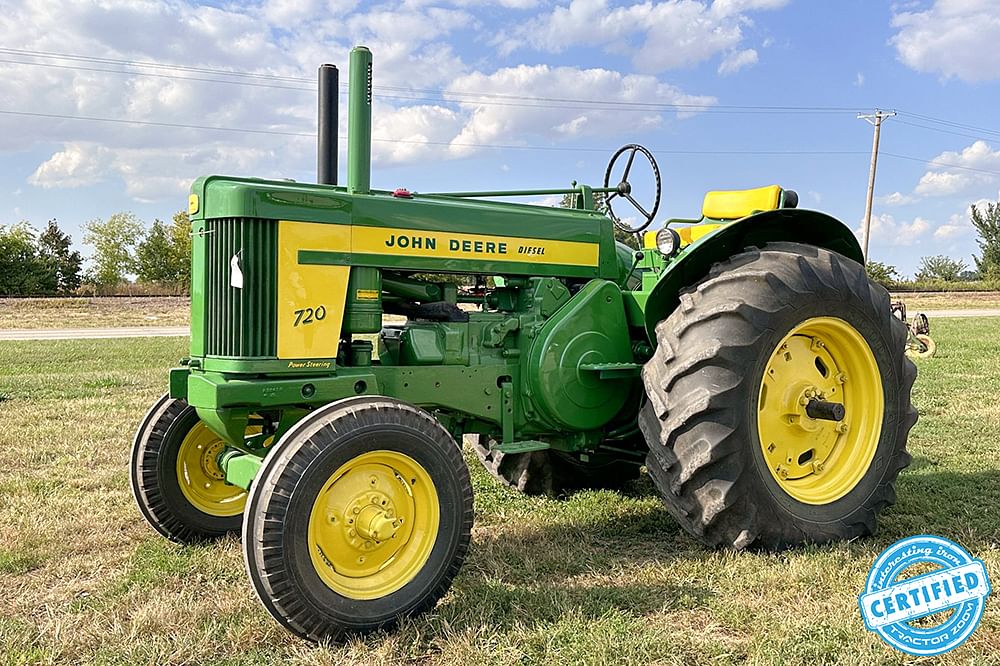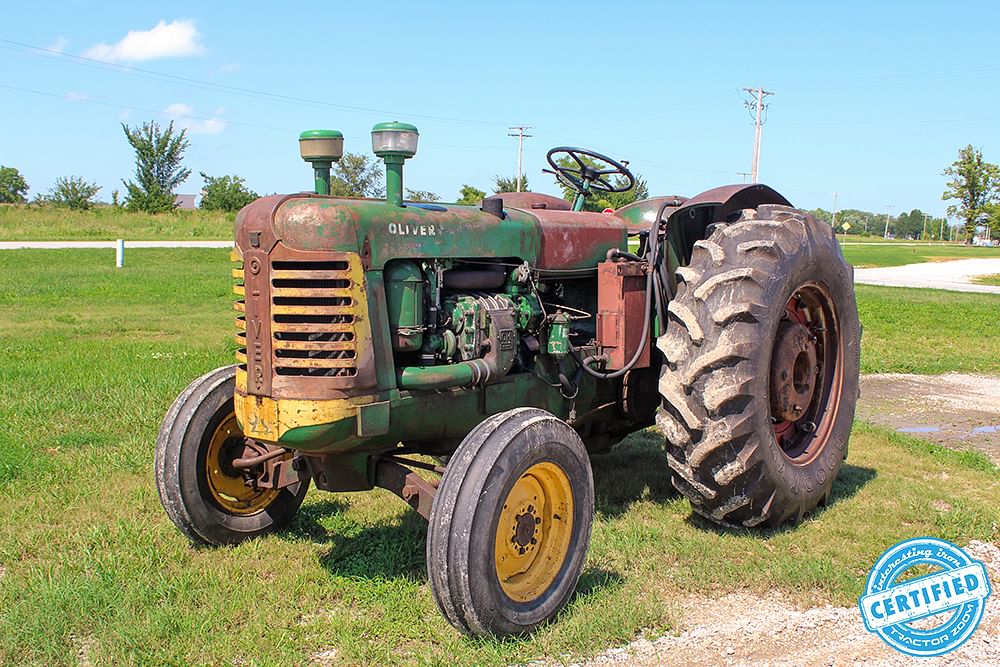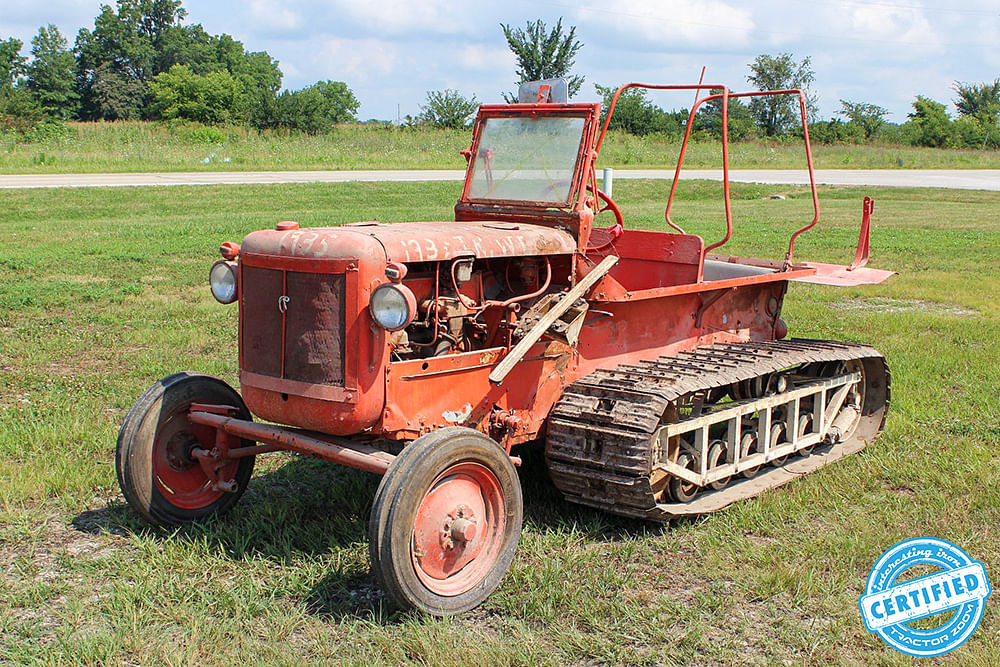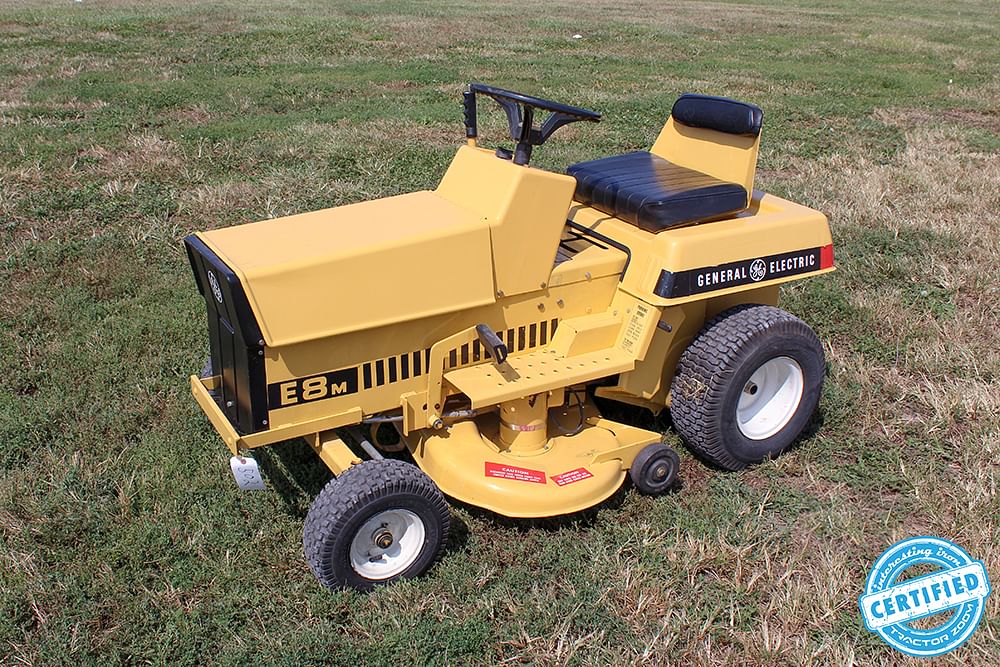 Overall, there's a bit of variety in this auction. Most of the tractors are classics on the small side of the spectrum; lots of two-cylinders and Farmall Cubs and what-not. Lots of them will be perfect for the collector who's just getting into the hobby, and I suspect some of them will be pretty budget-friendly, too. Like I've said multiple times in this article, there's a little something for everybody during Fall Harvest Auction Week!
Which leads us to the last of the sales…the one for literature and memorabilia.
It's a niche-y part of the hobby, but there are a lot of people who collect old brochures and stuff like that. And for this particular sale, a lot of it is really old! Not all of it, but a handful of these pieces are well over 100 years old. It's hard to believe that any of this stuff has survived for that long. Paper is pretty darn delicate, y'know?
At any rate, though, there are close to 450 lots in this auction, and a couple of them stuck out to me.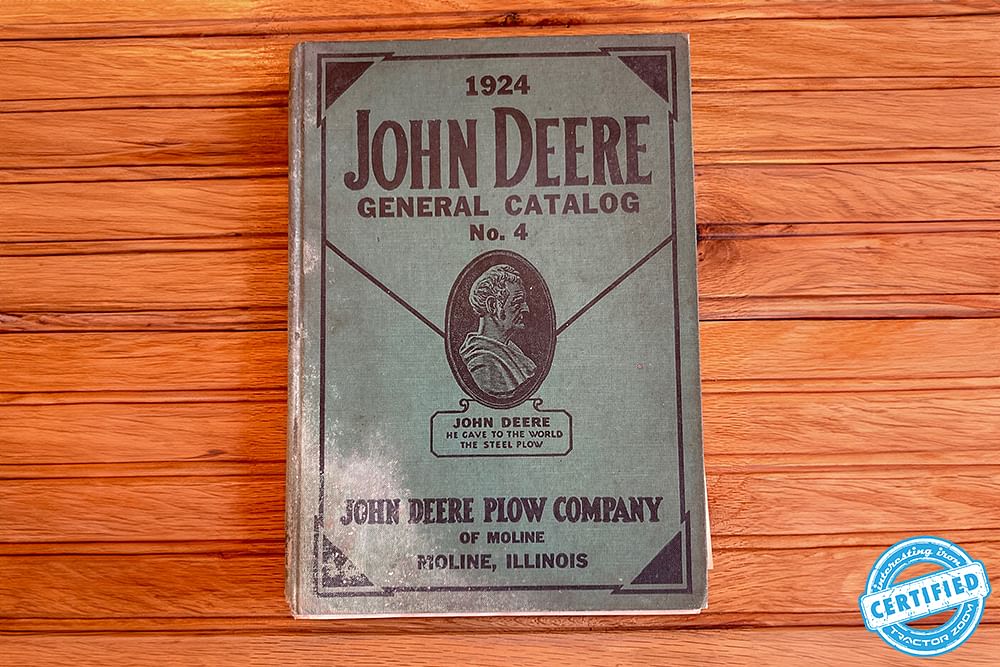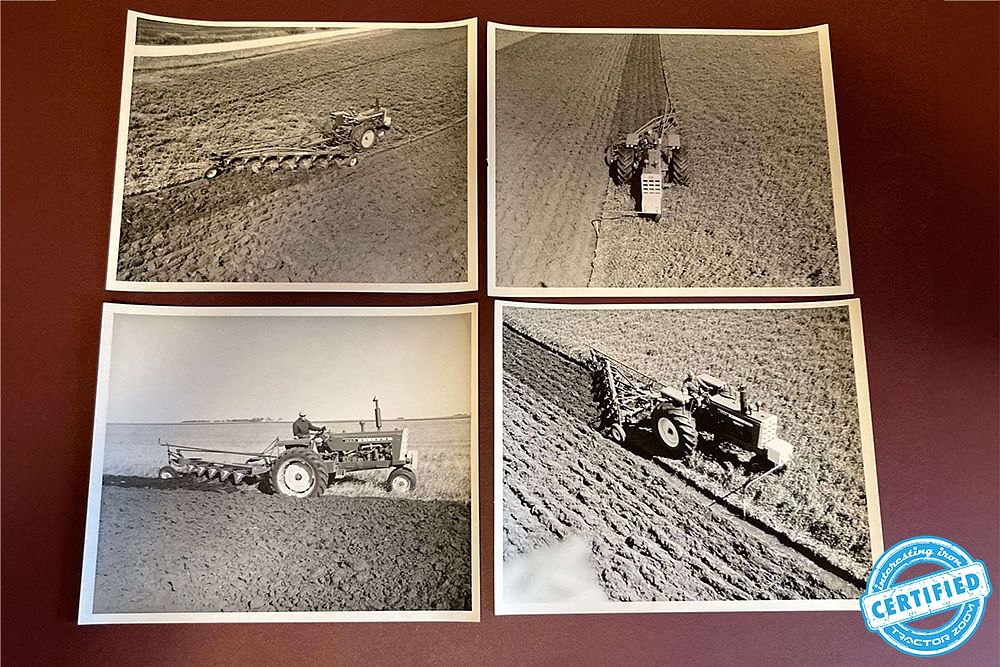 Many of these pieces came from the same collections, and overall, most of it slants towards the very early part of the 20th century. Sorry SoundGard guys, no iconic photos of 4450s turning perfect circles in the field on this auction. Hopefully those turn up soon, though, because I really want one of those on my wall!
Wrapping up…
I really, really like the way Aumann has doubled down on the Pre-30s Auction Week concept and extended it to classics and muscle tractors. It's got to be a ton more work to manage and I'm sure that by Day 2 of that week, they'll be pulling their hair out trying to keep it all straight.
However, I think the extra work will pay off in both the near term as well as the long haul. For the most part, these are all really nice machines that have been well cared-for and have a place in North America's agricultural history. People want them. Yes, it's a job to sell them and there's a lot of work involved. However, if you love this stuff like the team at Aumann does, it's also a lot of fun to see them go home with excited new owners who will make their own memories with them! In the long haul, I think that when you have a full week of auctions that all revolve around the same basic thing, it's easier to build momentum, which leads to more interest with both buyers and sellers. (Case in point: Auction week in Scottsdale, AZ in January!)
Hit the links in the headings to see the full sale lists – there's tons of great stuff that I didn't have time or space to showcase!
Make it a great week!