Nov. 22, 2021 • Iron Comps Insights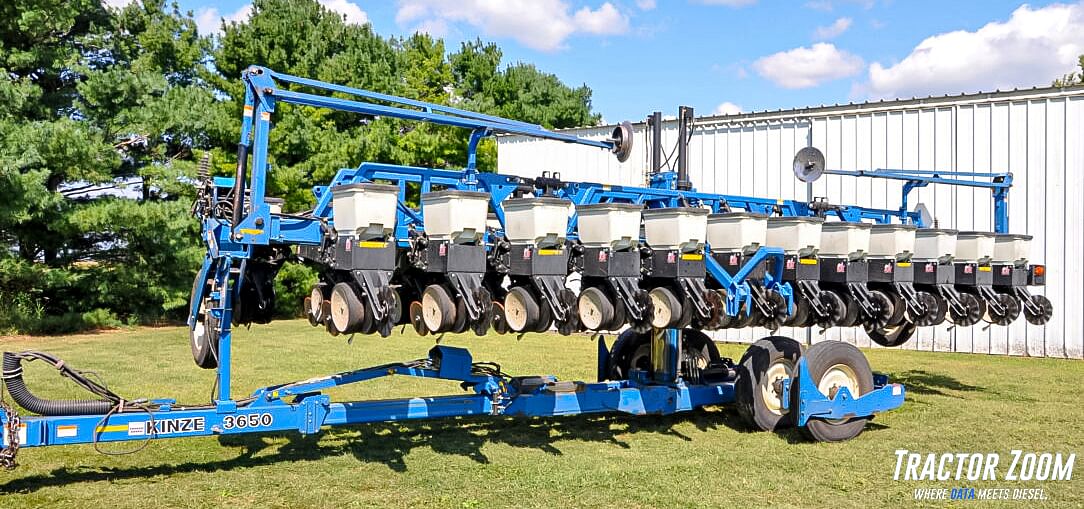 The supply of planters has dropped nearly 20% at auctions in 2021, according to our Tractor Zoom data analysis. While they've typically been pretty easy to find at auctions in the past, that seems to be a thing of the past. As harvest wraps up and farmers begin preparing for 2022, the lack of planters at auction might mean we're in for a bumpy ride over the next month or two. Buckle up, folks.
Planter Supply
In Figure 1 below you see the percent annual change of planter volume at auctions was essentially flat between 2018-2020. For perspective, I also included changes for midsize tractors and combines. If you're interested, Dan Bahe (one of my colleagues) and I will break down those markets in our webinar this Tuesday, November 23rd.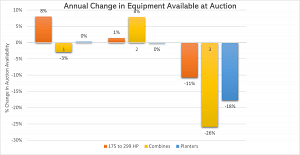 With 2021's planter shortage, it wouldn't be unreasonable to expect a corresponding leap in price. That's not the case with planter values.
Not yet. It's coming, though.
We haven't seen the busiest part of the Q4 yet. It's around the corner, though. The market is volatile, thanks to setbacks that nobody could've planned for as well. You won't find new planters parked at the dealership these days, and that'll drive auction prices up. More than ever before, farmers need to be checking trends against most the recent data in a market like this one.
Planter Values
Auction values on planters have increased in 2021, even though the trend line looks like it's moving downward. Q4 2020 planter values jumped over 29%, and they really haven't gone down much over 2021. Now, as we come up on the end of year auctions, we're predicting that Q4 numbers are on the way up – likely a fair bit higher, too. You can see this by quarters in Figure 2 below.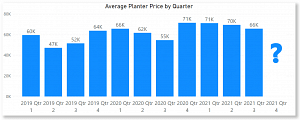 Planters typically have a seasonal sales pattern. Winter and early spring are the seasons where we see planters move the most. These seasons typically set the reference price for quality used planters.
That is, unless there is a shortage.
In this case, demand may not have been satisfied by springtime. Or more likely, farmers were buying early, anticipating a shortage (a la the toilet paper crisis of 2020). This can create an even more frenzied market. Furthermore, with commodity prices still sitting fairly high, these next couple of months could be a shelf-emptying rush for planter sales.
.