Feb. 08, 2023 • Interesting Iron
The National Farm Machinery Show invades Louisville, KY next week for the 57th time. Over 300,000 attendees and exhibitors will pack the Kentucky Expo Center's 1.2M square feet of exhibit space (that's 27 acres if you're playing along at home), checking out the latest and greatest from nearly 850 different exhibitors.
I wrote about how I do the farm show last year, though.
This year, let's talk about the NFMS Tractor Pull, and why it's such a big deal. We'll talk a little bit of history, what it's like to be a competitor, and a few other fun things that maybe you didn't know about the pull itself. Lastly, though, I want to talk about what it's like for me…personally.
Before we get into all that, though…if you're coming to the NFMS and you want to go to one of the sessions, you need to get your tickets NOW. The Saturday night show sold out last year, and I have no doubt that it'll do it again this year – as well as potentially a few of the other sessions.
Now, let's see if I can try to explain why this tractor pull is such a big deal.
It's the oldest indoor tractor pull in the world.
The National Farm Machinery Show's tractor pull got started in 1969. The farm show itself was just a few years old at the time, and the Kentucky State Fair & Expo Center board members wanted to bring something more to the attendees. They wanted to make a big splash, and it was decided that a tractor pull might be just the ticket. One of the men working for the farm show at the time had some connections to the local pulling scene, and he made introductions.
The Owensboro Gang
They were six guys from the Owensboro area, and most all of them were part of the Kentucky Tractor Pullers Association. They worked with the farm show to get a small indoor pull put together for the 1969 farm show. It was a two night show, and featured just three classes; 5,000 lbs., 10,000 lbs., and 15,000 lbs. I don't know it for fact, but I think they were more or less farm stock.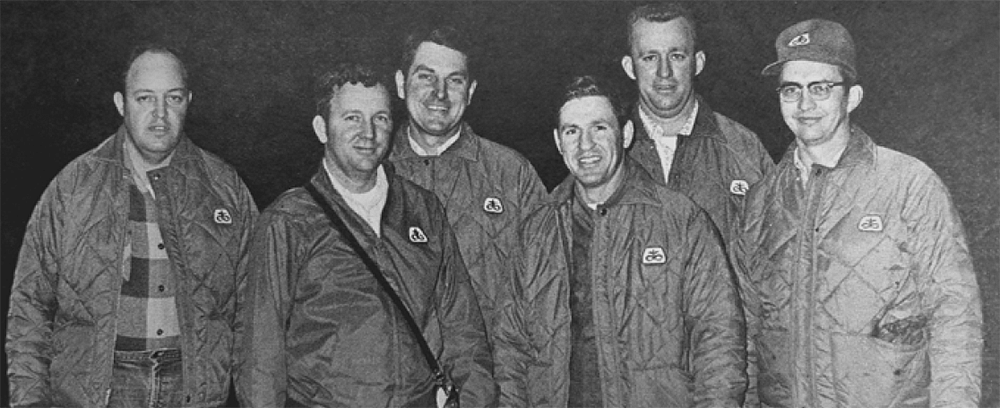 They'd forecasted that 12,000 spectators would come to the show, and I know that quite a few people were skeptical. However, the Owensboro Gang pulled it off. In fact, they actually beat the number. They estimated that 13,000 people walked through those doors!
Frankly, I don't think people really knew what to expect. Billy Joe Miles once remarked that people showed up in suits and dresses!
At any rate, the pull was a big hit, and it continued to grow. Over the next four decades, the Owensboro gang worked hand in hand with the fair board and Expo Center top brass to overcome some pretty major hurdles, both on the ventilation side as well as safety measures. The smoke tube was a pretty big deal when it was installed in the mid/late 1970s!
Today's Leadership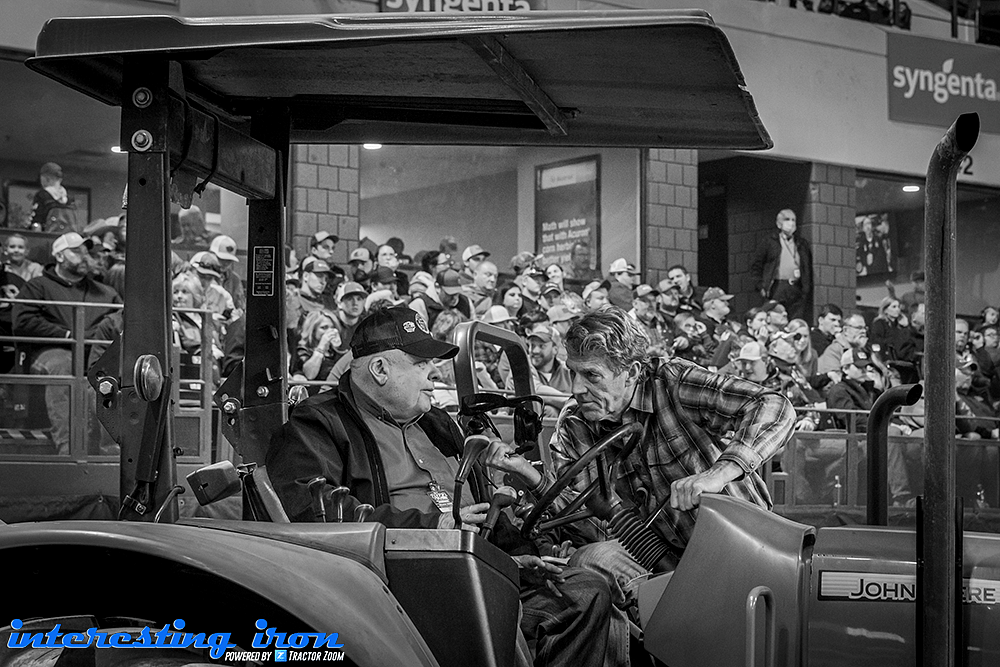 Over the years, the NFMS tractor pull has become known for being a highly organized and well-run event featuring the best of the best. And while the Owensboro Gang has retired, the framework that they laid still flourishes today. The committee is led by Mike Whitt, as well as Dan Cristiani and his son Dan Jr., Gayle Mefferd, and Justin Atchison. These guys put in literally hundreds – if not thousands – of hours every year to make the Championship Tractor Pull a success!
Sacred Dirt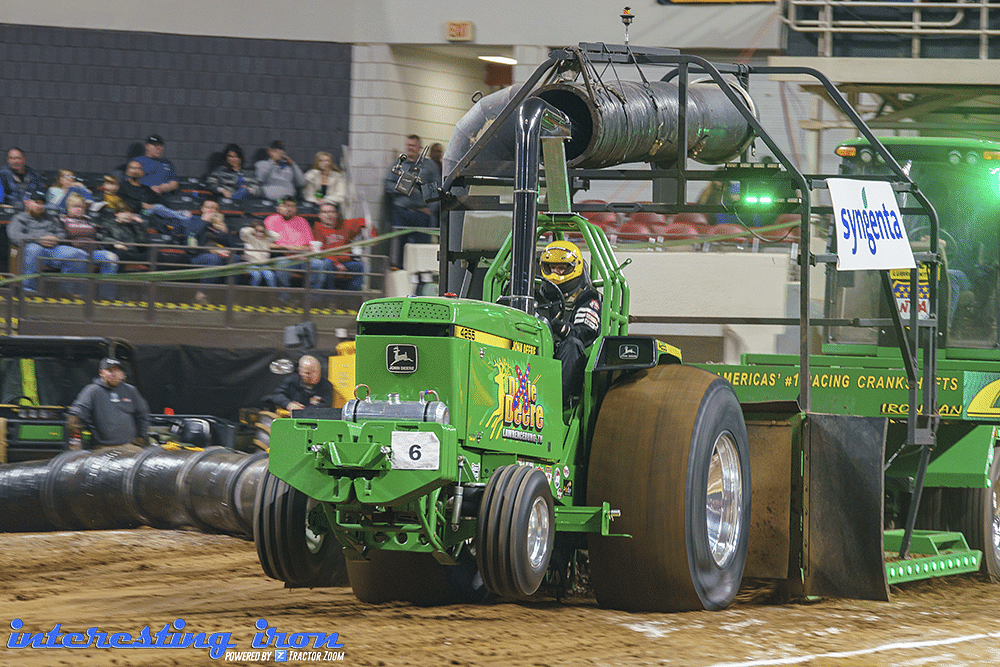 If you've ever talked to a competitor at the farm show, you may have heard them call the pulling track "sacred dirt" or "hallowed ground" or something similar. Admittedly, that might be a little bit over the top, but not by much. Here's why.
This dirt – the stuff in every photo you'll see here today? Mike Whitt would tell you that there's nothing terribly special about it. I would respectfully disagree with him.
Yes, it's just Kentucky red clay. BUT…it's the same dirt that has been used to build the track in Freedom Hall since the tractor pull began in 1969. Over the years, a few loads have been added here and there, but it's all from the very same quarry in Bardstown. Every bit of it. It's stored in a building on state-owned ground adjacent to the Kentucky Expo Center, and it's essentially only used once a year – for the NFMS tractor pull. It's carefully protected, and every bit of it has been hauled across the river to Dan Cristiani's facility where it's been screened to remove any trash, rocks, broken glass, etc.
Simply put, this is literally some of the best pulling dirt on the planet – and it's been that way for over 50 years.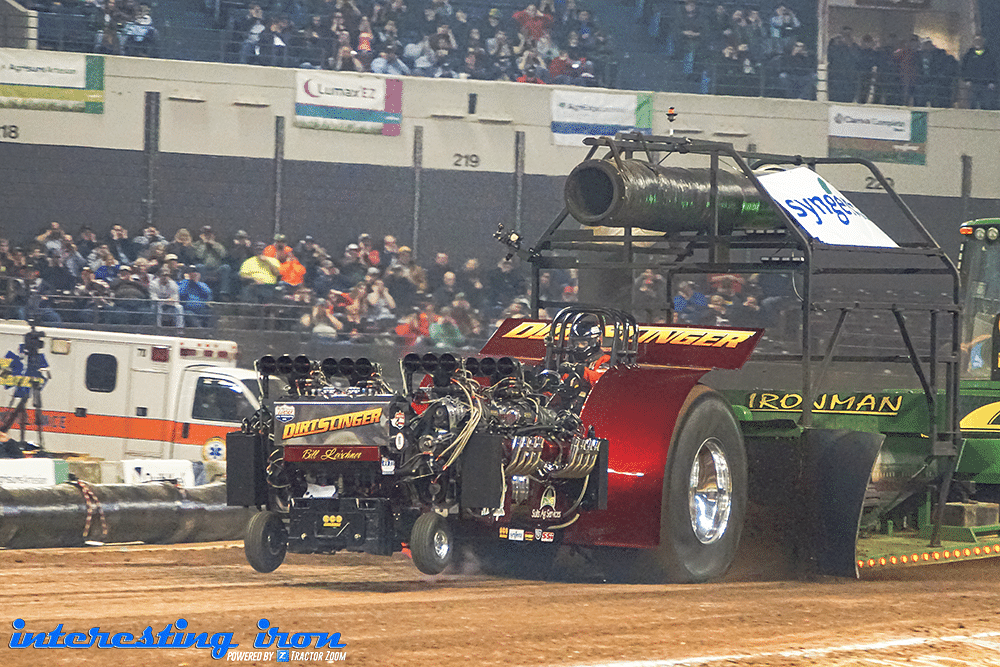 The Track
The way this track comes together is something else. See, they don't actually get access to the building until the Monday morning of the National Farm Machinery Show week. The crew that builds the track is ruthlessly efficient, and if everything goes right, they can go from bare concrete floors to a fully prepped pulling track inside of 16 hours. 16 hours!
The track is a hard-biting track, too. It'll take every bit of power you can throw at it, and then some. It can be awfully vicious, too. I've picked up bits and pieces of tractors on multiple occasions. Power will always find weakness, and when you have a power track like the one in Freedom Hall, it can sometimes accelerate that process!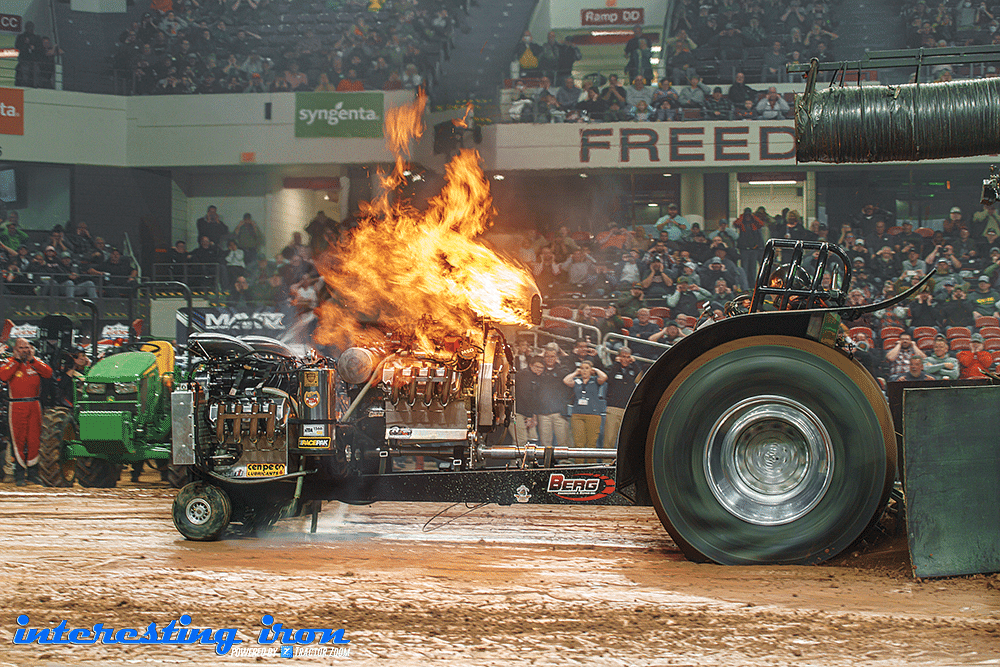 One of the most impressive things about this track, and the crew that builds it? They can tear it out even faster than they can put it up! See, Bellarmine University plays basketball in Freedom Hall, too. Last year, they had a game about 15 hours after we finished pulling on Saturday night. Not only did the crew have to get everything out and get it down to bare concrete, but then the facility staff had to lay in the basketball court! Here's the time lapse video from the Kentucky Expo Center of all of that happening. It's impressive to watch!
The competition is STOUT.
In my opinion, the competition you'll see at the CTP at the farm show is second to none. See, this isn't your everyday tractor pull. In order to compete, the committee needs to select you.
Each year in October, hundreds of pullers from across the planet (yep, we've had European competitors join us a few times) fill out their applications, enclose a photo, and drop them in the mail. The selection committee reviews each one to select the fortunate few who'll be invited to compete. Acceptance and denial letters are mailed out in early December, and by then pullers are biting their nails and stalking the mailman.
To be accepted to the CTP is a big honor. For many pullers (especially the first timers), this is the reward for a long season of hard-fought competition. It's not always the first-place competitors in their respective associations, either. There are a lot of factors that go into whether or not a puller is accepted or not. This year, there'll be a total of 196 different competitors in the ten classes.
First timers & Rookies…
Every year, there are a few competitors making their first trip to Louisville who you'll want to watch for. This isn't an exhaustive list, but there are a few who have come on very strong in their respective classes, and it'll be fun to watch them experience the CTP for the first time as a competitor.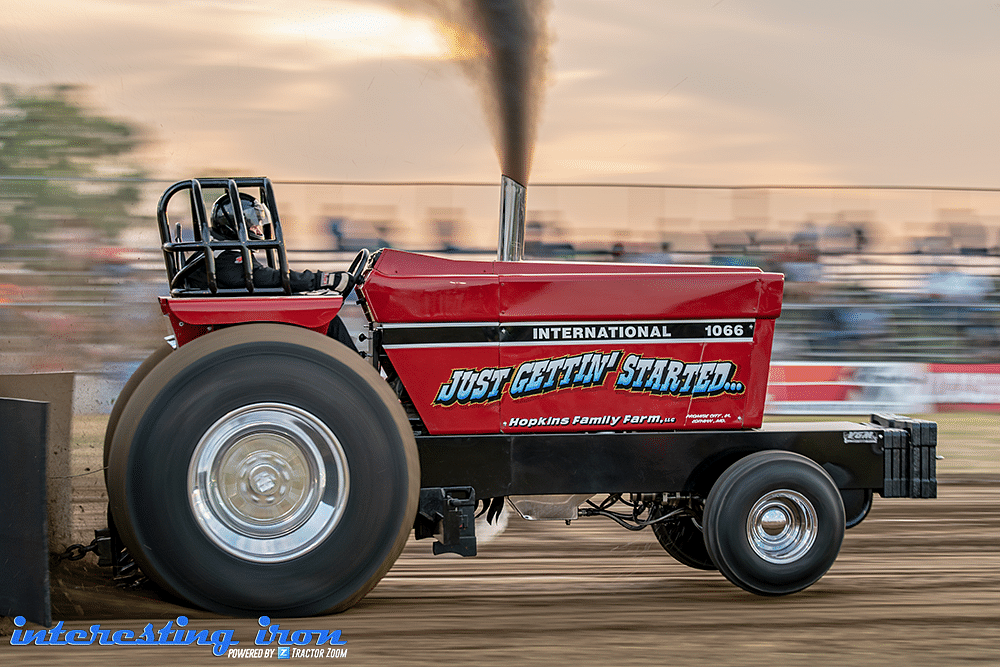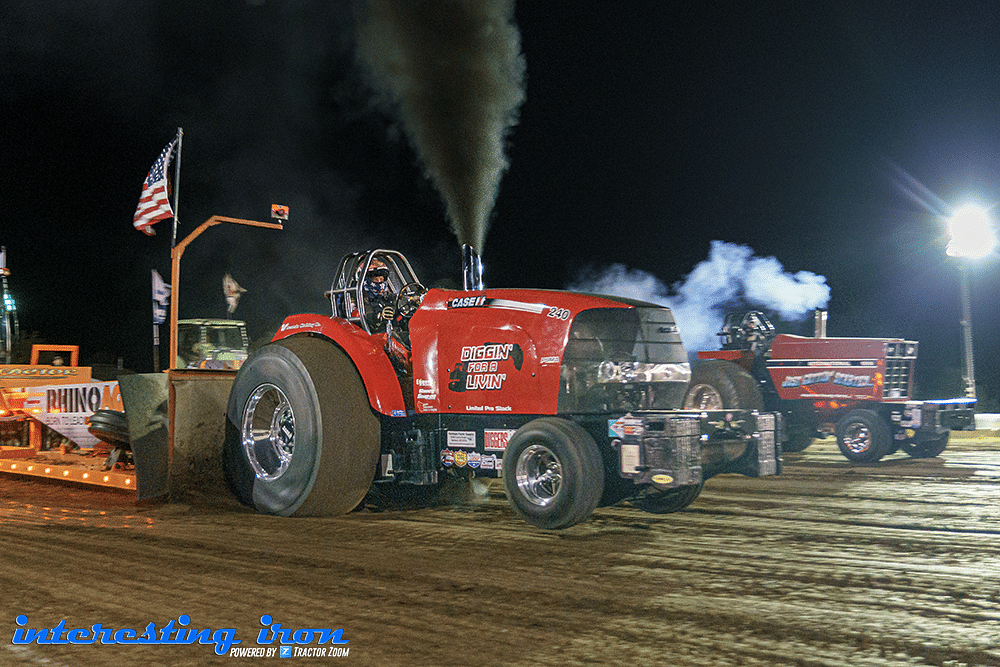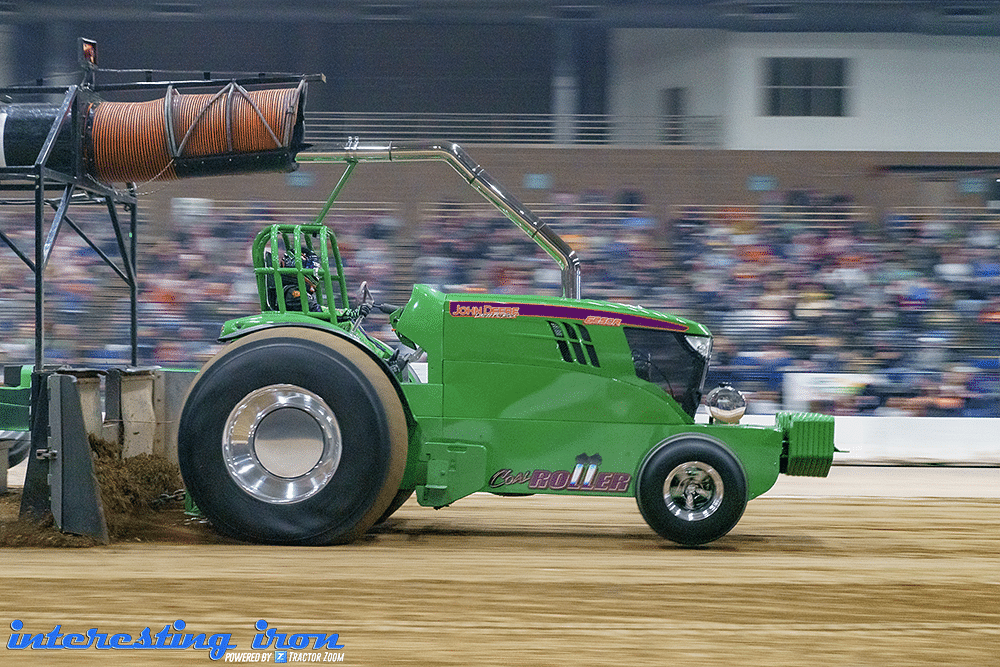 Like I said earlier, this isn't an exhaustive list by any means.
That said, everybody pits in the same place…and it's completely free to get in and meet them!
Broadbent Arena: The best place to get up close and personal.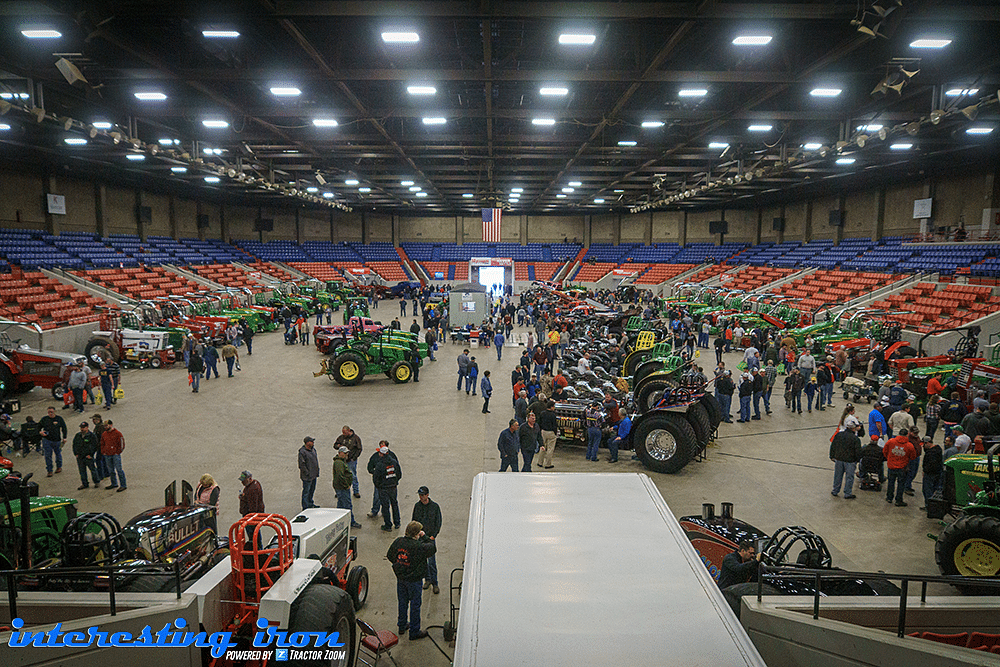 Right across the parking lot from Freedom Hall and the NFMS, you'll find each day's pulling competitors with their vehicles on display in Broadbent Arena. If you've ever wanted to look under the hood of these fire-breathing monsters, this is your chance to do it. It's free, and open to the public for most of the day, and the pullers are always happy to answer questions about their machines. This is more than just a weekend warrior thing for them; they've invested a lot of blood, sweat, and tears into making these machines competitive. At the end of the day, it's a thrill for them to meet their fans and answer questions about their trucks and tractors! (If you've got kiddos with you, ask to put them in the driver's seat for a photo! It'll be an experience that you'll never forget!)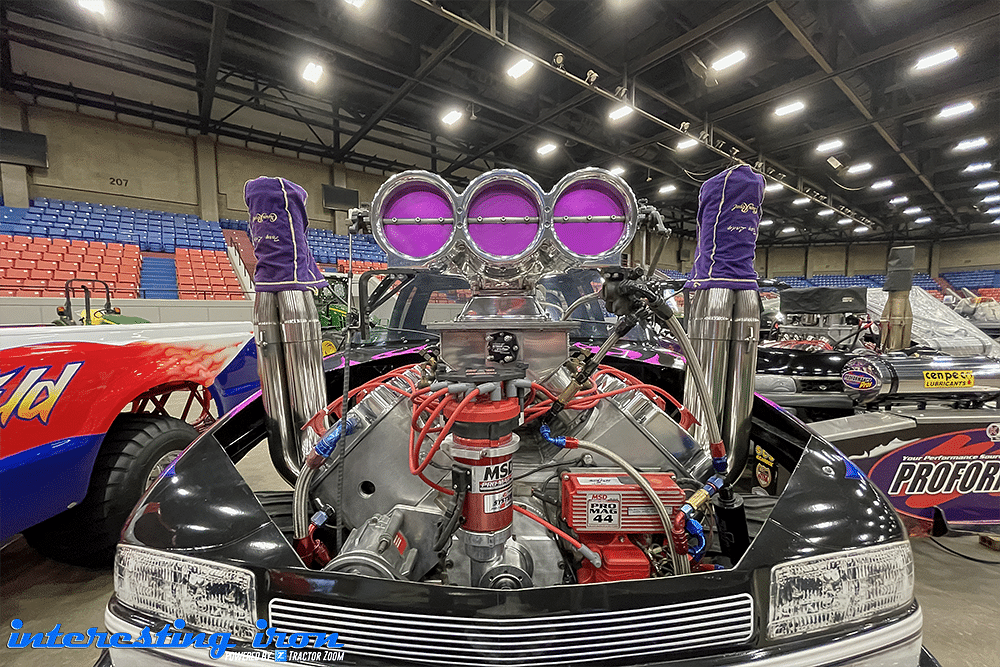 Broadbent Arena is also a great place to take a load off if you've been traipsing around the Farm Show all day long. More than once I've caught people grabbing a quick nap in the seats!
Other stuff you should know about the NFMS tractor pull.
The Syngenta/Lee Greenwood connection…
There's a lot of tradition involved with this tractor pull, and you want to be there on time to catch it all – especially the opening ceremonies.
For probably 30 years or more, Syngenta has been the presenting sponsor for the Championship Tractor Pull. Every year, for as long as I can remember, they've always played a promo video saluting the American farmer and our way of life set to Lee Greenwood's "God Bless The USA" before the National Anthem.
It's one of the most powerful spectacles that I've ever witnessed in motorsports, and I'm not kidding. The second the lights dim, that crowd of 15,000+ is absolutely silent. You can literally hear a pin drop. The only time anybody makes any noise is during the second verse when Lee names off a few states and the respective attendees cheer.
Before I started going to Louisville as a photographer, I'd seen that portion of the show on the occasional YouTube video or Snapchat story. However, I'm here to tell you…nothing prepared me for being there in person. It was utterly unbelievable to be there for it, and I'm not too proud to admit that I got a little choked up standing there.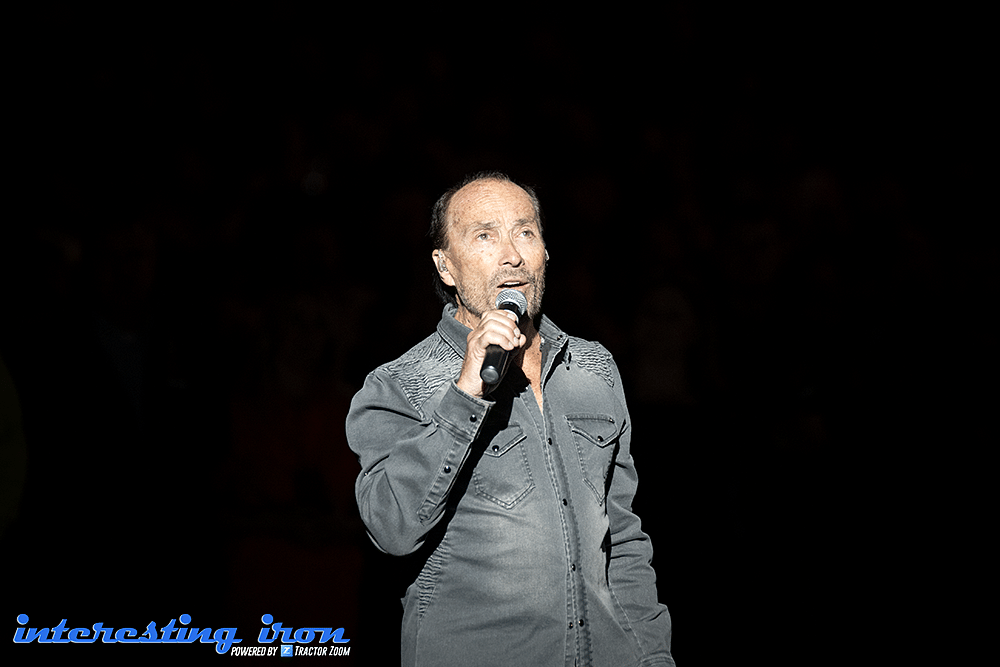 For the rest of my life, I'll always associate this song with the farm show's tractor pull. I'll bet you will too.
Ice Cream!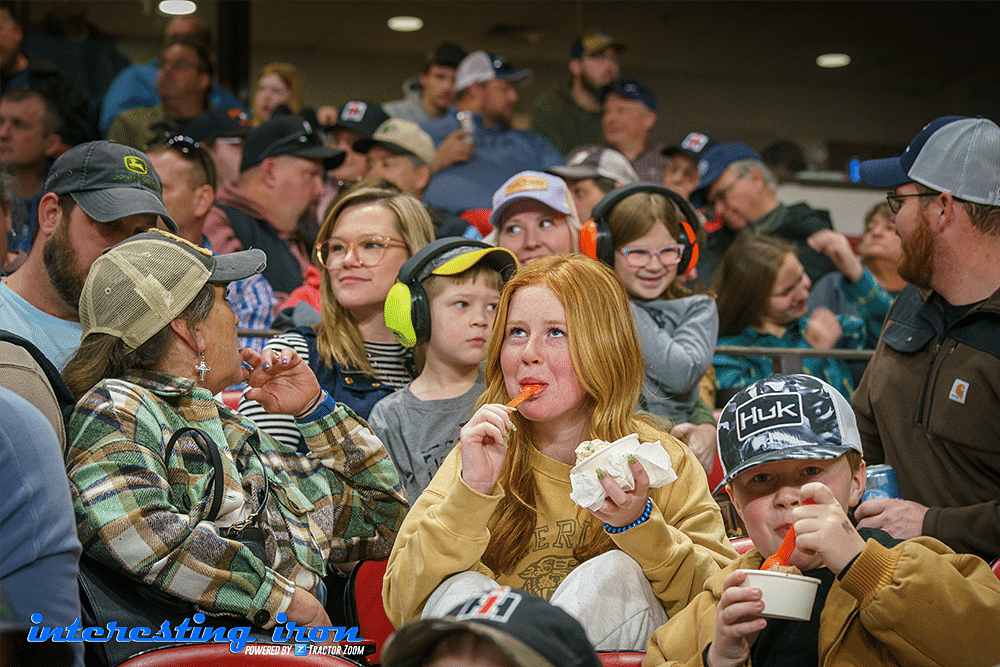 For those of you from Iowa, you know how you can't go to the State Fair and not have Barksdale's chocolate chip cookies, right?
It's the same way at the Farm Show. You can't go to the Farm Show without having Ehrler's ice cream!
Ehrler's has been a part of the Louisville landscape since the Civil War era – first as a dairy, delivering milk to thousands of customers. Over the years, though, they found a calling in the ice cream business. And while they're the in-house ice cream vendor for most of the major event locations in the city, they're not just average concession-stand stuff. This stuff is straight-up gourmet.
I talked with the folks at Ehrler's last year, and they told me that Butter Pecan and Cookies 'N Cream were the top sellers at the Farm Show every year. Get this…they go through 3500 gallons of ice cream over those four days! That's a lot of ice cream!
The live Tweet.
I didn't discover this until last year, and it's since become one of my favorite parts of the pull. See, there's a young lady on the Kentucky Expo Center named Cassi, and she manages most (if not all) of the National Farm Machinery Show's social media accounts. During the day, you'll find her slaving away in her office making sure the right information gets out to the right people about the farm show.
However…at night, when the tractor pull is going on, she gets to let her hair down a little. She sits in her office watching the live feed of the pull, and Tweets out the distances and results in real time on Twitter. But it's not like she's just putting out the results like the ESPN ticker on the bottom of your TV screen. Her live Tweet of the tractor pull is utterly hysterical. There's just a little bit of snark in every one of the tweets, and it's always accompanied by a hilariously relevant .gif or meme.
Case in point…Kent Payne drives a Diesel Super Stock tractor called the Super Rooster. Always a hard charger and a threat to win wherever he shows up. This was the tweet for one of his passes last year.
Cassi does this for every pass of every session of the NFMS tractor pull! I'll definitely have Twitter open on my phone during each session just so I can have a laugh. There's a slim chance that I might be able to convince her to do it on Facebook this year, too. We'll see. No promises. It's a lot of work to put these together because you have to react on the fly.
Either way, follow the National Farm Machinery Show's Twitter account here.
The people watching is excellent.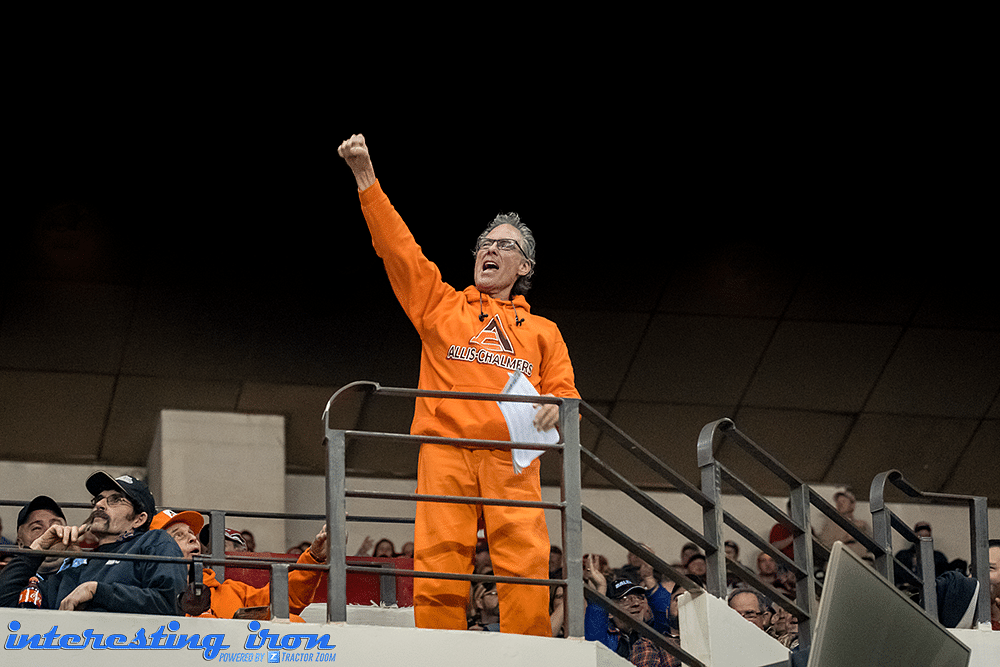 Lastly…bring ear plugs.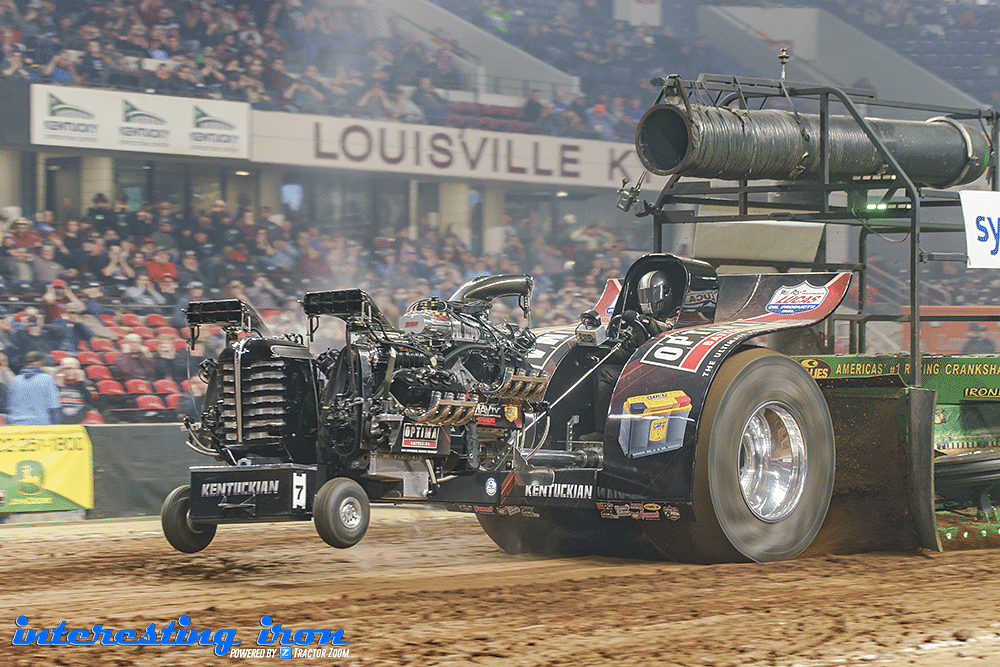 If you're going to a tractor pull – any tractor pull – and you only take one thing away from this article, this is the one I want you to remember.
Bring. Ear. Plugs.
I don't care what class you're watching or where you're sitting to watch it. If it's happening in front of you, please bring hearing protection for yourself as well as anybody who's coming with you. All of these classes are loud. You've only got two ears and once they're shot, they're shot. Hearing doesn't come back.
Last year I turned on my decibel meter on my Apple Watch just to see what it would register. During the mod and 2WD classes, it registered north of 135 dB. That's enough to cause instant damage to your ears without hearing protection.
I only bring this up because every year I see dozens of people at the show (and in some cases, their kids) who aren't protecting their ears. That's not okay with me.
What the CTP means to me.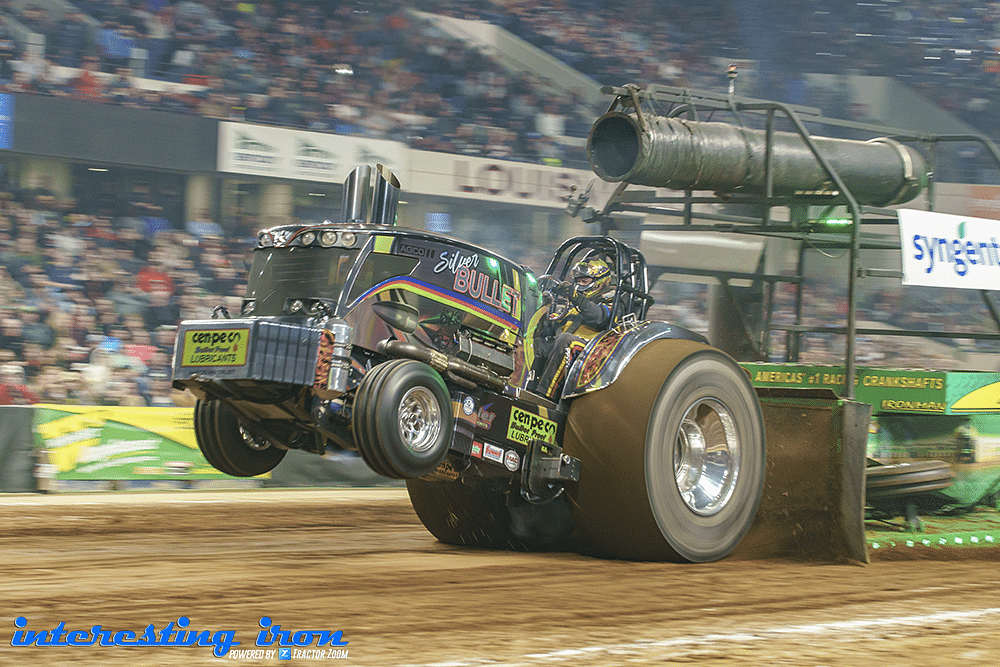 When I started coming to the NFMS tractor pull as a photographer, it was all about capturing the on-track action. Getting a perfect shot of a truck or tractor that I hadn't shot before. That was the job, and that was really why I was there. However, in the last few years, it's truly become something different to me. It's still a job, but maybe the description has changed a little bit.
Family.
The farm show pull is an opportunity to re-connect with people who I don't get to see very often – almond growers from California, cotton farmers from Tennessee, a pastor from New York, and the list goes on and on. These people have become my extended family, y'know? They're competitors who I rarely get to see, but the second I do, we pick up like it was yesterday.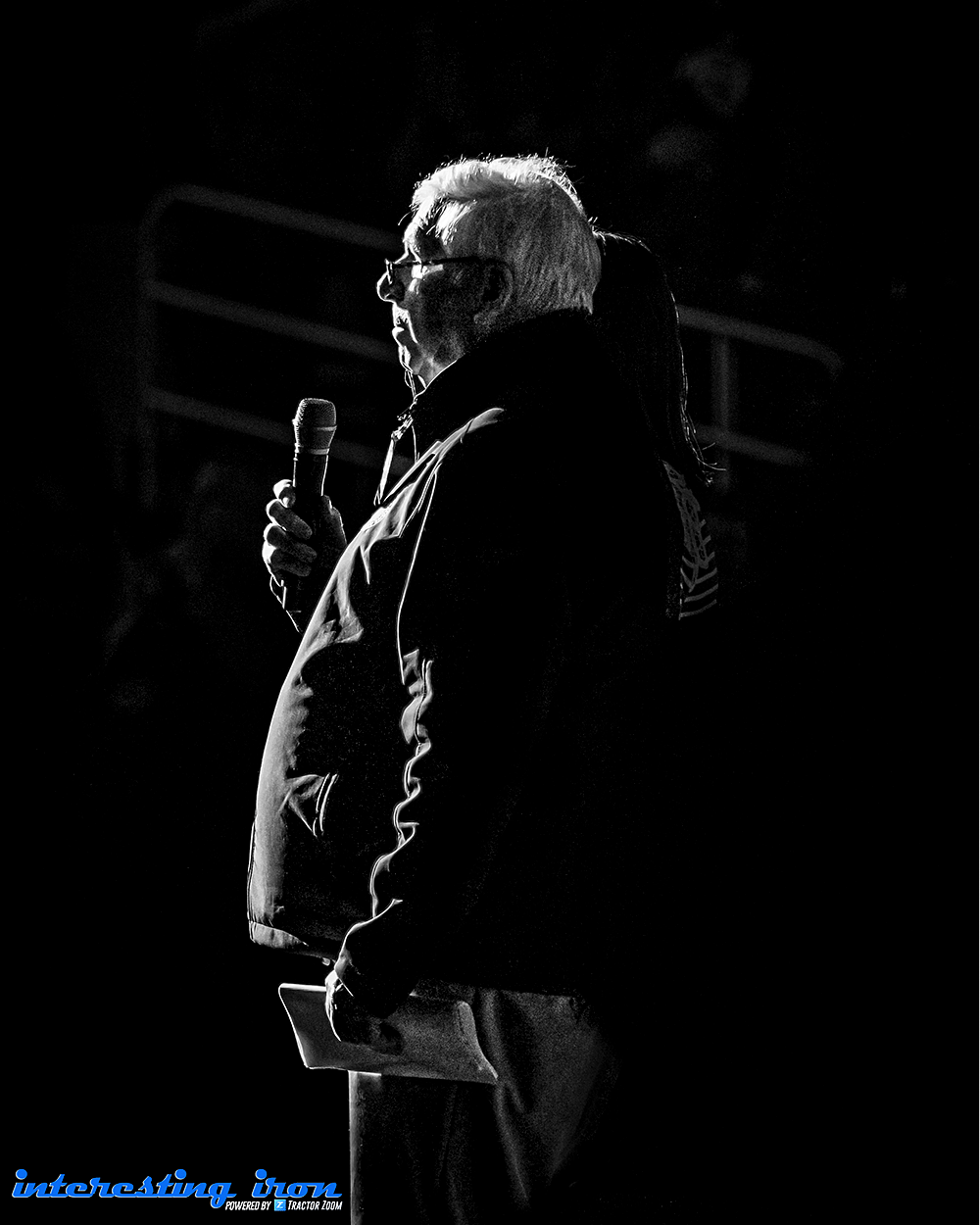 Emotion.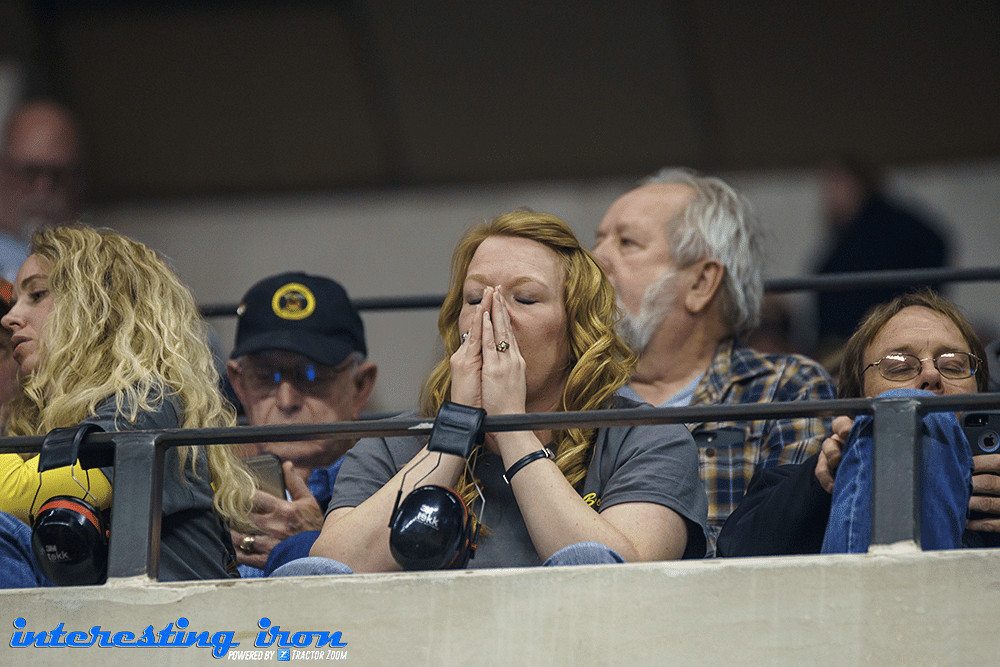 There's a lot of emotion that happens within Freedom Hall during that week. The thrill of victory, the nerves from a wife when her husband is next on the hook, and celebration of accomplishment. It all happens on that hallowed ground.
Life.
Furthermore, since the seating in the lower bowl is a little like the Super Bowl tickets, where you've got first right of refusal on your seats from last year, I see some of the same families sitting in the same place every year! It's pretty special for me to be able to watch their families grow, and the kiddos grow up. Some of the parents in the stands basically have an annual family photo with me every year, and that's really cool for me.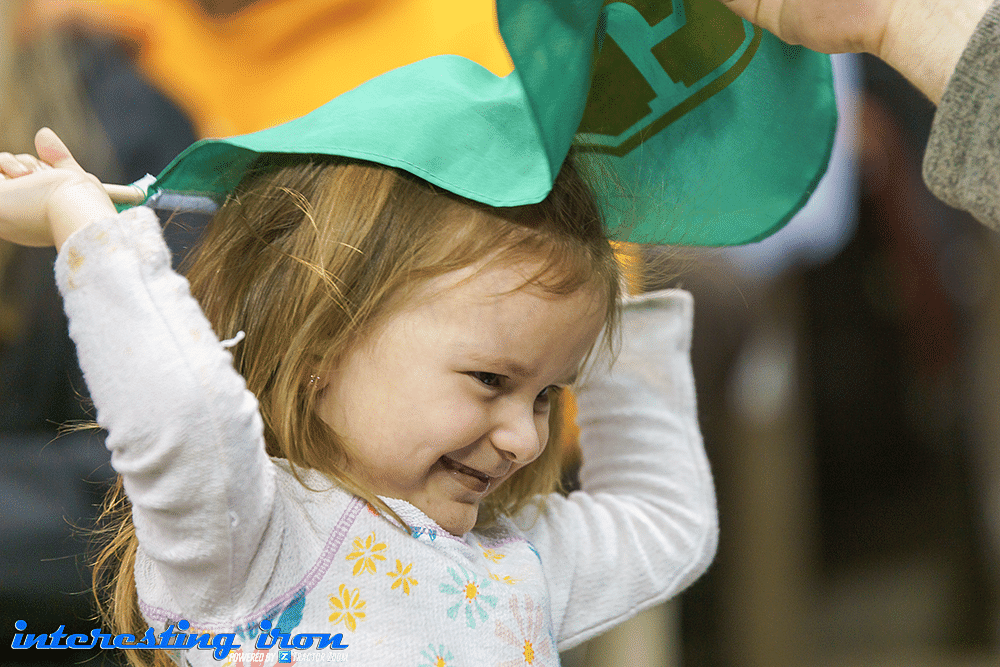 The stories and the memories.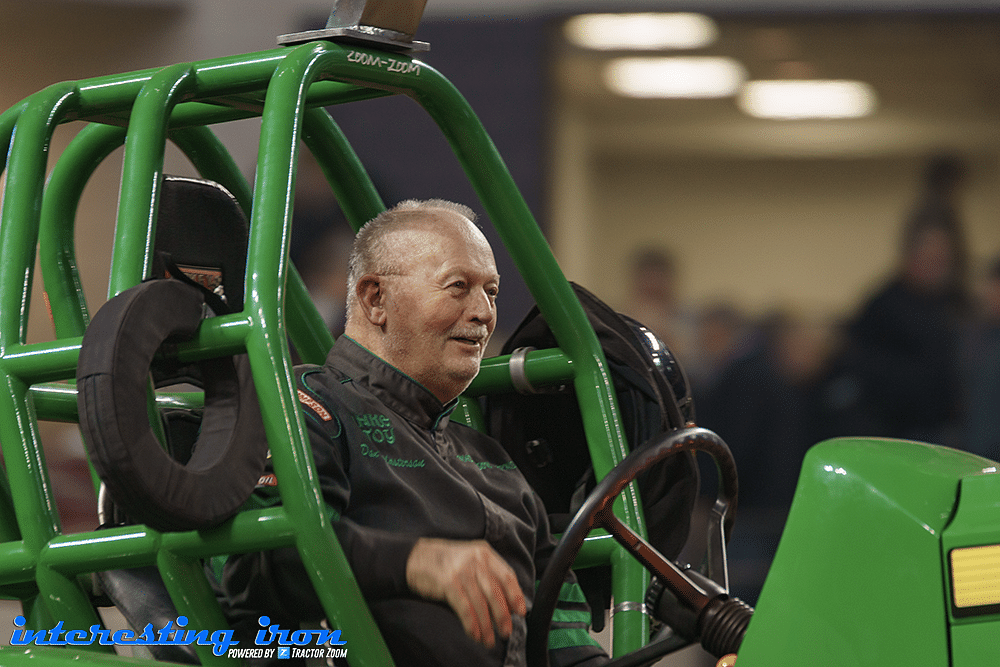 At the end of the day, though, the farm show pull celebrates the sport – and the people – that I love so dearly. That Kentucky clay has stories to tell. Stories of family, friends, teamwork, world class competition, and the life that has been lived on that sacred dirt in Freedom Hall.
Believe me, friends, that dirt can talk.
You just have to listen.
I really hope to see you at the pull next week. Keep your eye open for me. I'll be the big guy in the blue Tractor Zoom hat with the camera. Come and say hi during an intermission, and tell me what the NFMS tractor pull means to YOU!