Jul. 12, 2023 • Interesting Iron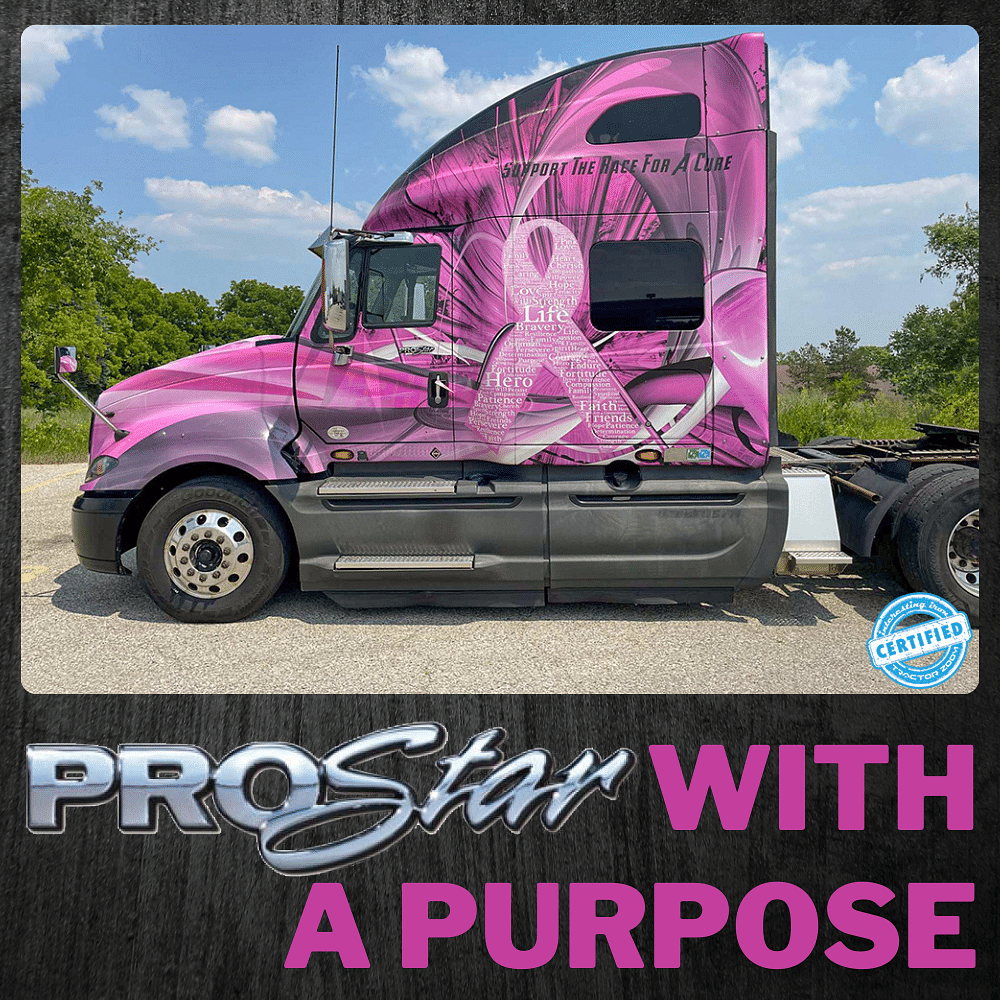 The International ProStar, in and of itself, isn't real special. International built a bajillion of 'em, and they're a staple in fleets across the country. They were a pretty run of the mill over the road truck. However, a few days ago while browsing Tractor Zoom, this one caught my eye and I immediately clicked on it.
It looked really familiar. I felt like I'd seen photos of it on social media. As I was flipping through the photos, though, it dawned on me. Although I'd never seen it in person, I could pick out the landmarks in the background.
Then I looked at the location and it all made sense. This pink ProStar was from my home town!
This truck was part of the Michigan Produce Haulers fleet, a company that I've known all my life. And as it turns out, the trucking part of the company is shutting down operations (which was a surprise to me). Todd Gilliland, the CEO and a gearhead buddy of mine, has decided to retire. Miedema Auctioneers is hosting the online auction. The link to the sale is at the bottom.
Michigan Produce Haulers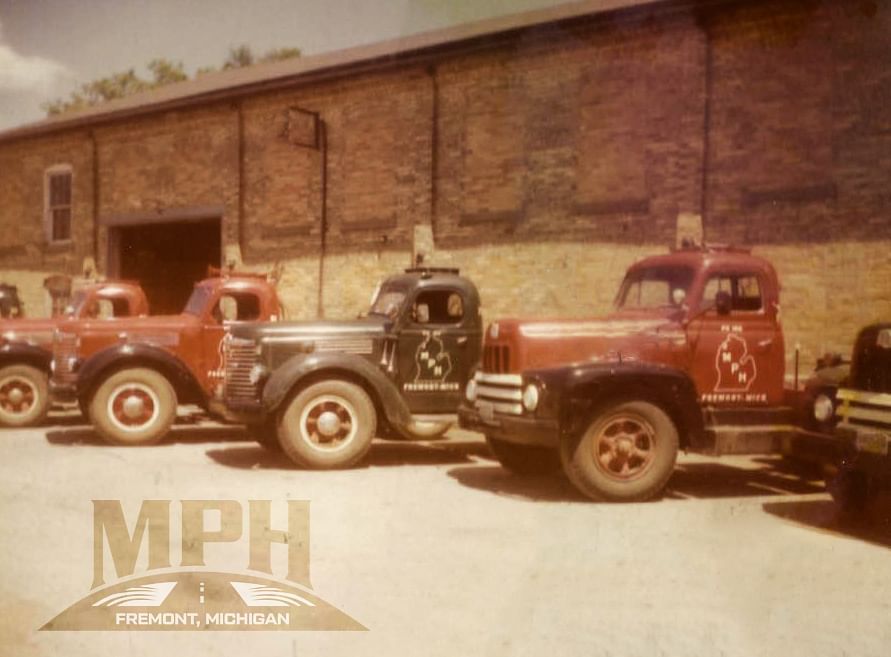 Raymond Gilliland founded Michigan Produce Haulers in Fremont, MI in the early forties. West Michigan agriculture was heavily focused on fruits and vegetables (and still is today), so there were plenty of farmers and grocers to serve. As business continued to grow, his son Bob followed in his footsteps, as did Bob's sons. At one point, MPH had over a hundred trucks on the road! In addition to the trucking, the family has also diversified into packing/warehousing and logistics, which has taken on a life of its own in recent years.
My family did quite a bit of business with Michigan Produce Haulers back in the 70s and 80s. When I was a little kid, they'd haul apples to us to store until Gerber needed them for baby food. If I remember right, the trucks were always red and white International Transtars like the ones in the photo below.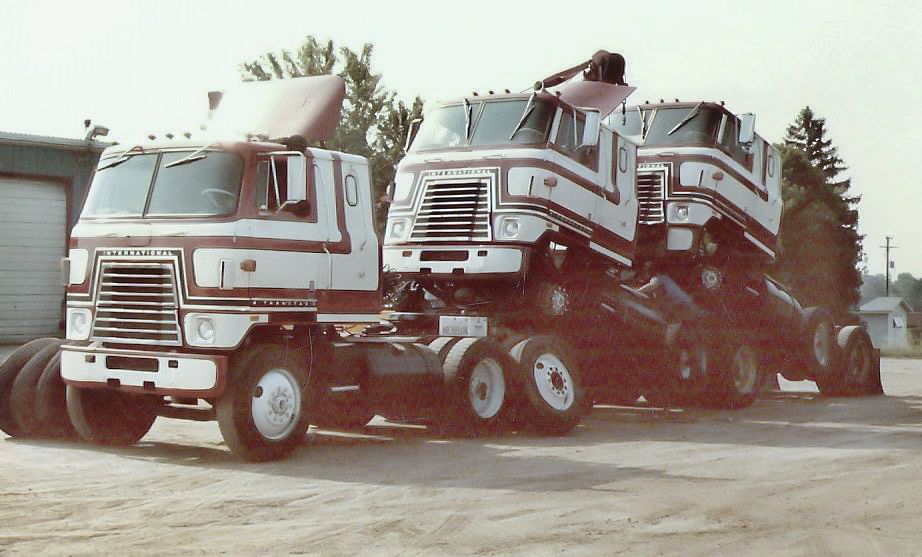 They even did a little tractor pulling; if you're from Michigan and you ever remember a modified called "Suspicion of Ignorance", that was their tractor!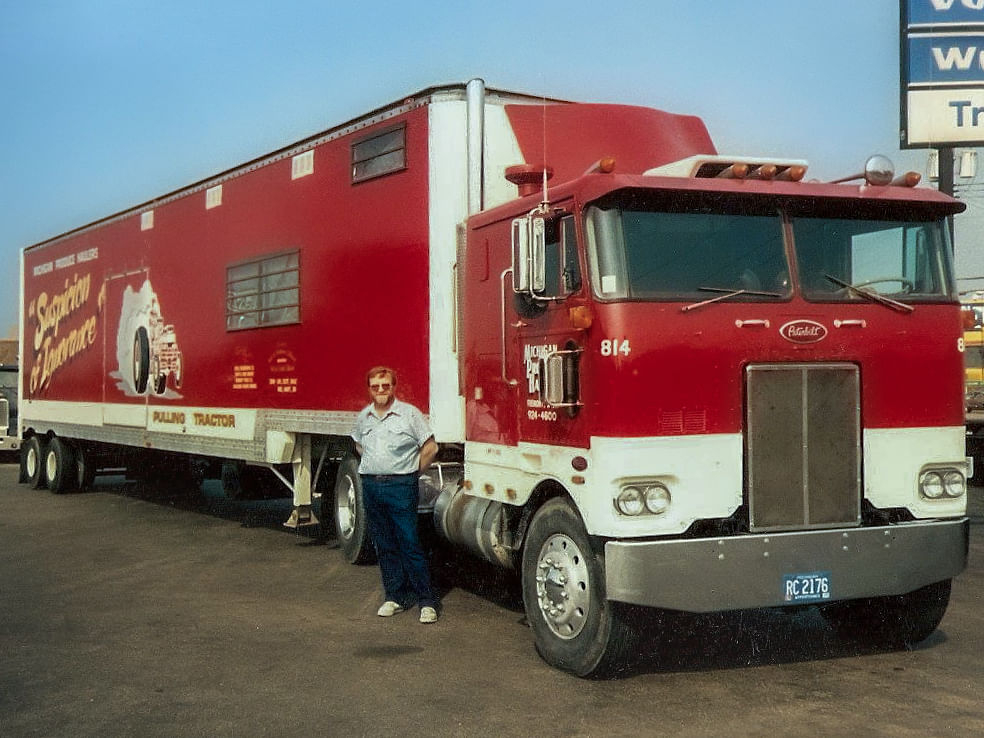 All in all, Todd told me that the company has been in business for close to eight decades, which is a heck of a success story. However, the trucking industry has made it awful tough for small fleets to be successful. Between labor shortages and government regulations, it felt like a losing battle. So last year, he made the decision to call it a career and close down the trucking side of the business.
A ProStar with a purpose…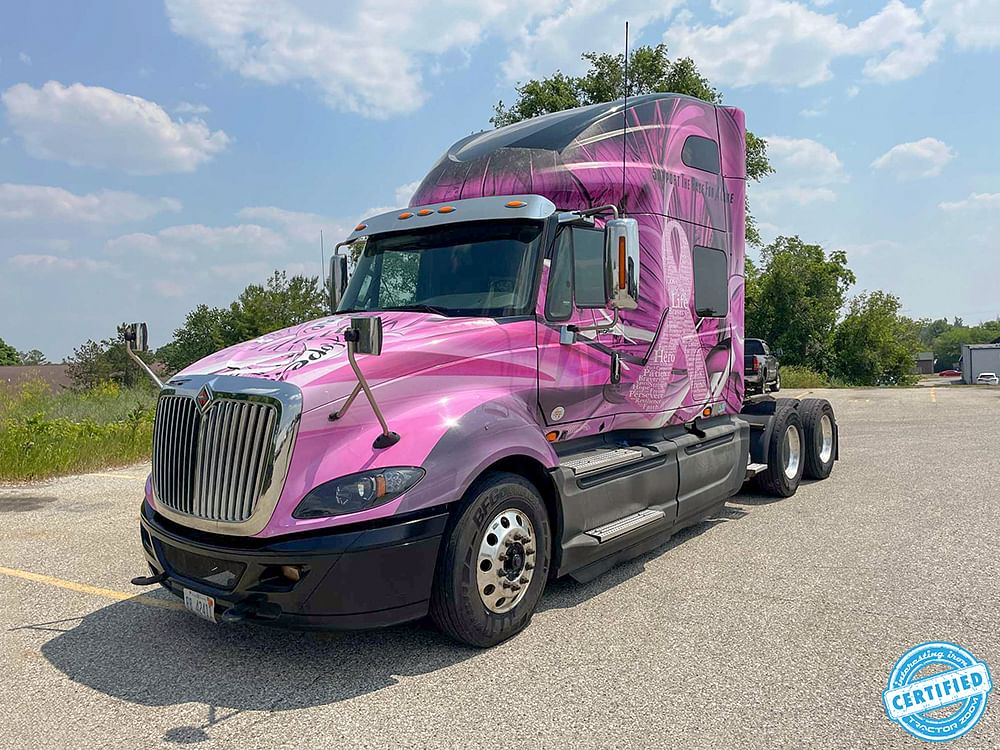 I wanted to find out a little more about it, and it had been a while since I'd caught up with Todd, so I called him the other day. After a bit of small talk, I asked him, "What's the story on that pink International ProStar?"
He laughed and said, "Nothin'! It's just a boring black International ProStar under the wrap. But that wrap does make it pretty special, doesn't it? Man, if only trucks could talk. That one's racked up a bunch of stories in its 826,000 miles."
Todd went on to tell me that MPH bought the truck in 2016, and it was wrapped in September of that year. The intent of the wrap, which his wife Brenda designed and installed, was to serve as a rolling tribute to those affected by breast cancer. When it was finished and driver Jim Hoffman got the keys, the truck really took on a life of its own.
"Ryan," he said, "that truck can bring traffic to a stop at the drop of a hat. I'll bet there are thousands of photos of people who've dealt with breast cancer beside that truck. People took pictures with it everywhere it went!"
I doubt he's stretching the truth on that, either.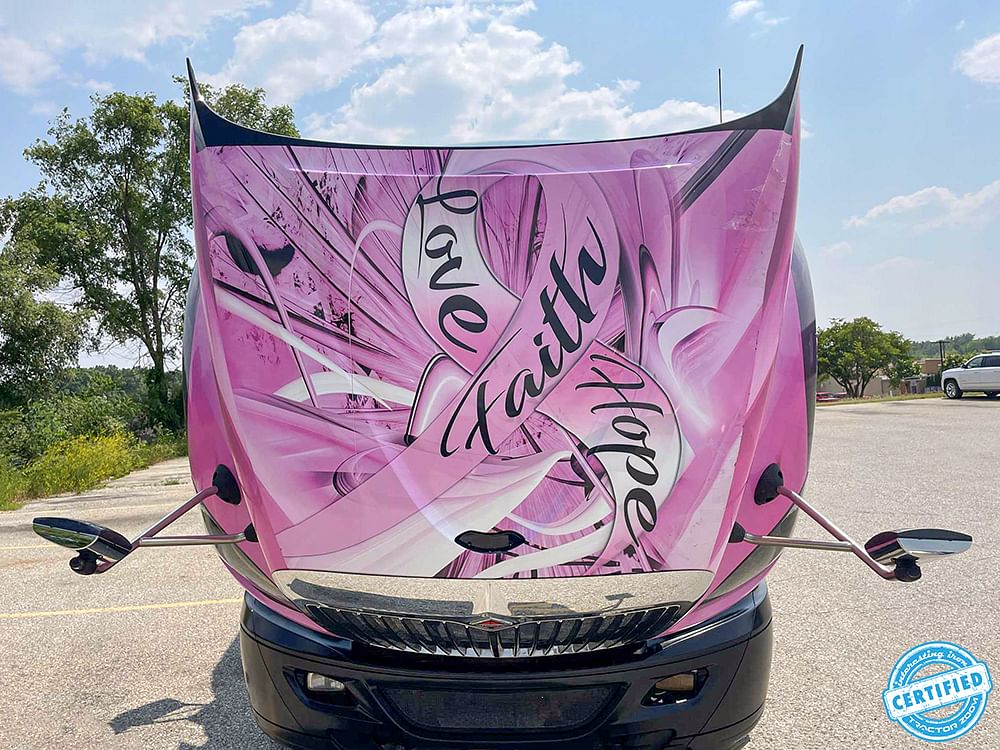 Long-haul ready…almost.
This pink International ProStar is a pretty clean truck overall. The exterior is in good shape, and for the most part, the interior is too. A few buttons and knobs need replacing, and it needs a deep cleaning. Overall, though, I'd say it's cleaner than average – definitely better than what we typically see at auction.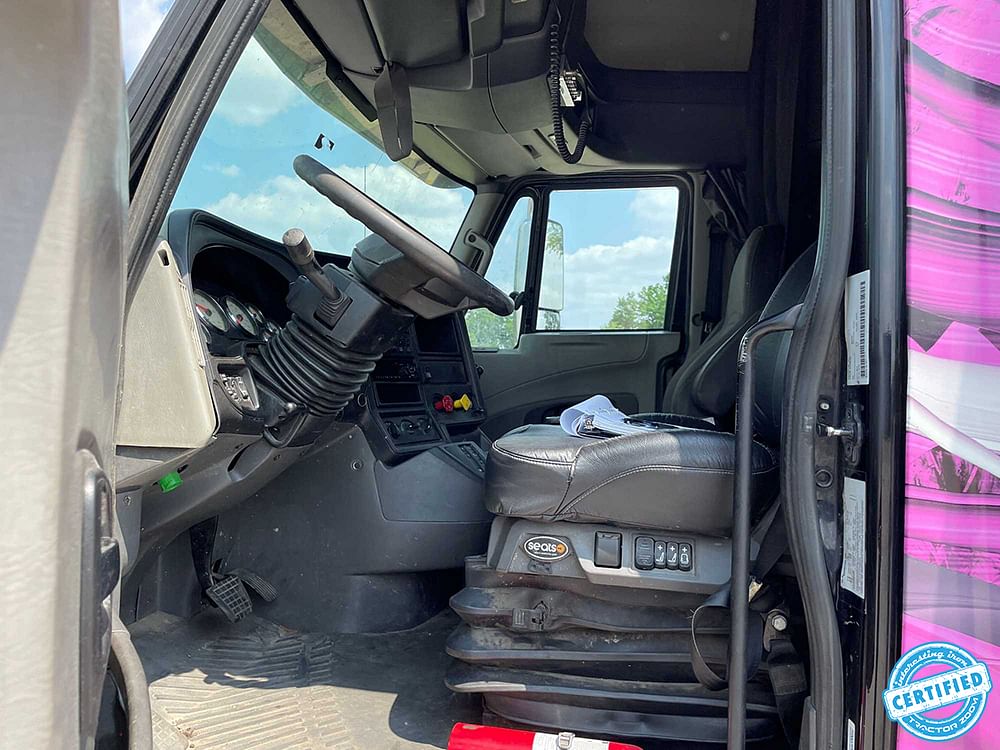 From a mechanical aspect, it's well-outfitted as far as fleet/long-haul trucks go! It's got a 450-horse ISX Cummins under the hood mated with an automatic transmission, which makes it pretty easy to drive. Granted, not real exciting, but these combos are rolling from one end of the country to the other every day of the week. Parts are easy to find, and the ISX motors are reasonably reliable if maintained properly (and I believe this one has been, although it may be due for an inframe soon). It also has a roomy sleeper (I think it's a 73″?), a fridge, and again, it's fairly clean. The A/C does need work – it'll blow air, but doesn't get cold. Todd didn't have time to find the root cause. Hopefully it's as simple as a freon recharge.
At the end of the day, though, nobody will buy it because it's an International ProStar. That part is pretty much immaterial as far as I'm concerned. ProStars are a dime a dozen.
Who'll buy this International ProStar?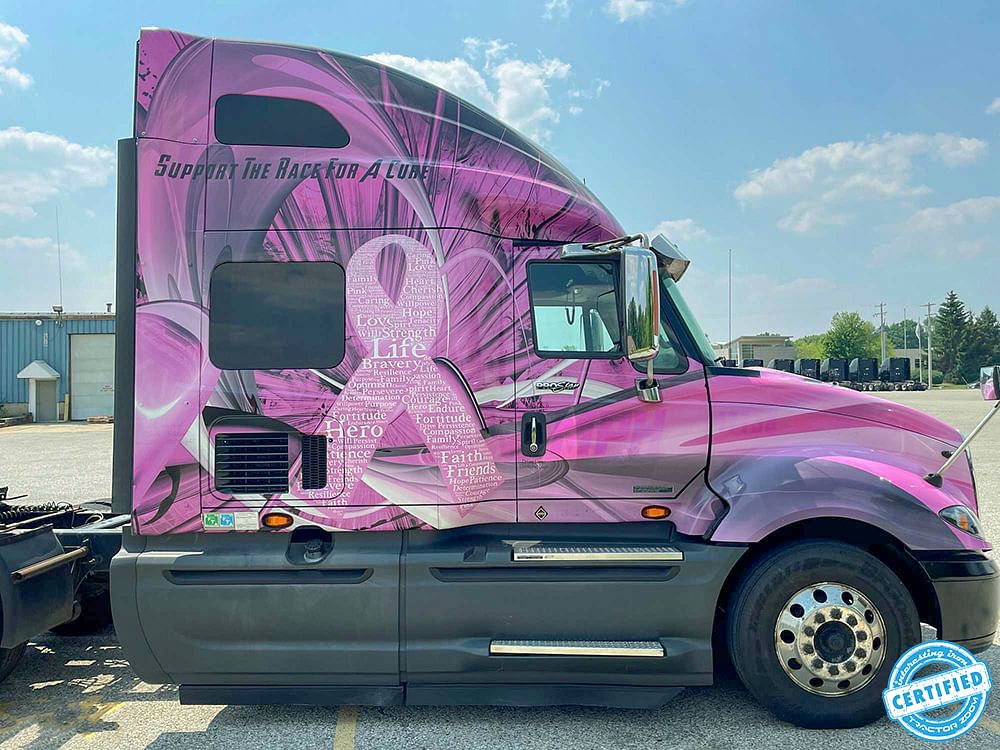 The person who buys this big pink truck is going to buy it because breast cancer has impacted their life one way or another. They'll buy it because they know how much difference the little stuff can make. That's what this truck really is. It's one of the little things that helps brighten a day for a cancer patient who's dreading today's chemo treatment. It's not curing cancer, it's not raising money with every mile or every load hauled, and it's probably not really even spreading breast cancer awareness at this point because we all know what it is and we know how devastating it is.
What it's doing is encouraging others to keep fighting, and that they're not alone. It's a shot of confidence in the arm to know that we're right there in their corner with 'em.
And when you think about it that way, this pink International ProStar becomes a lot more important than a garden variety fleet truck.
Here's the link to the truck.
Auction Date: July 18, 2023
Auctioneer: Albrecht Auction
Format: Online (Bidding is open now)
Location: Fremont, MI