Jan. 14, 2021 • Interesting Iron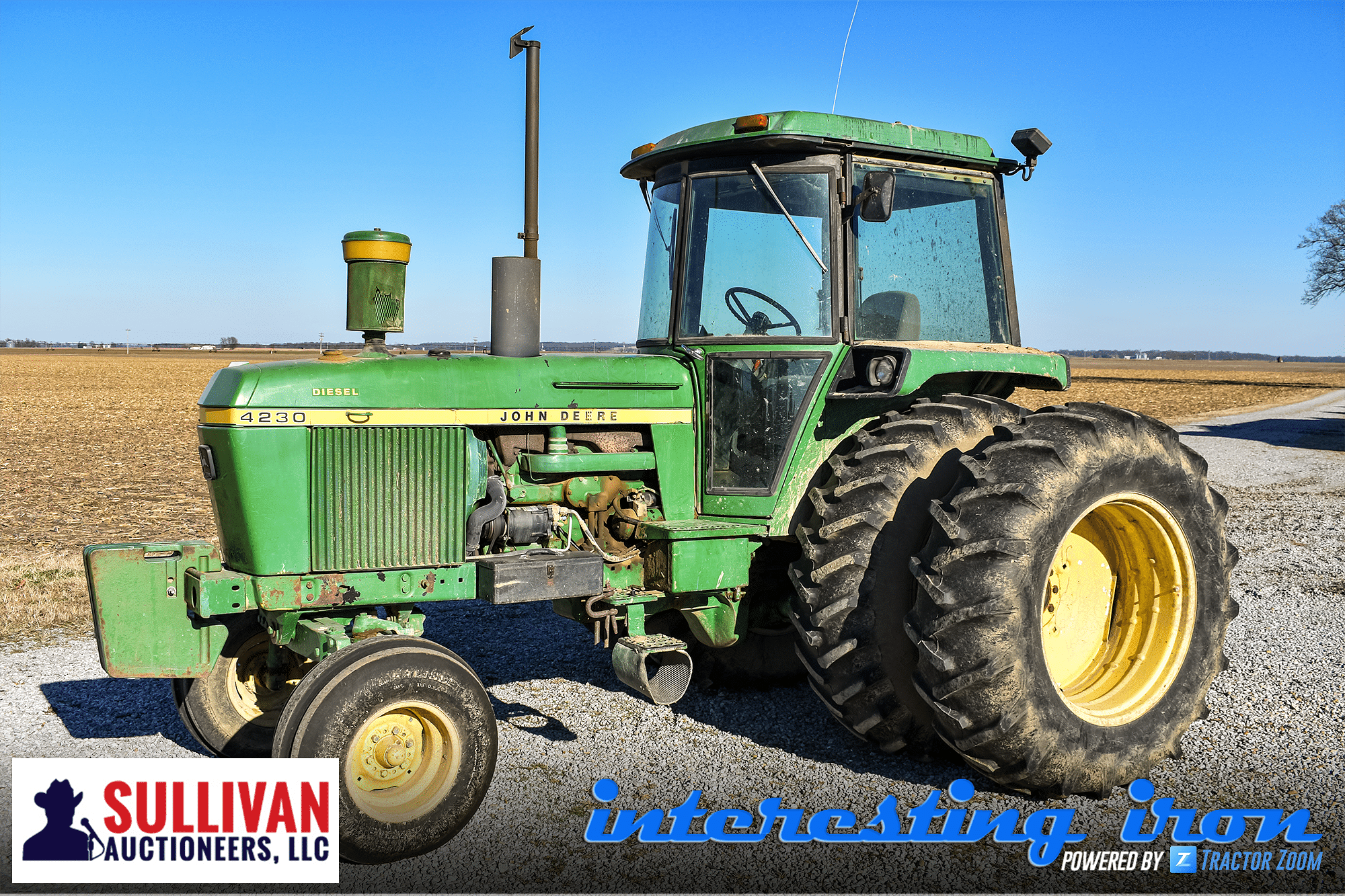 We've dug into plenty of Generation II tractors in the past, but never at the "little brother" naturally aspirated models. Well…today we talk about one. The John Deere 4230.
The 4020 was one of the most popular "modern" tractors to ever come from Waterloo, and with good reason. It was really handy – for a farm in the late 60s, it was just about the perfect size for any job you could throw at it. It was a dependable tractor that seemed like it was up for the task at hand.
When they designed 4230, the engineers at Deere took all of the best things about the 4020 and carried them forward. To that, they added very modern styling, a small bump in horsepower, and a couple fairly major innovations. Those innovations would forever change farming as we know it…just like the 4020 did. In that respect, I suppose the 4230 really was a chip off the ol' block!
Don't call it a "cab"
In the late 60s and early 70s, America's farming landscape grew very rapidly. According to census data, the size of the average farm in the midwest grew somewhere between 30-35%. With farmers covering more ground than ever before, they were spending more time on the tractor than ever before.
Until 1973, cabs were largely an afterthought. Farmers wanting them would buy the tractor and then buy a glass box from an aftermarket manufacturer and bolted it on. They didn't fit real well, they weren't real roomy, and generally weren't all that comfortable. Yeah, they kept the rain off your head, but that was about it.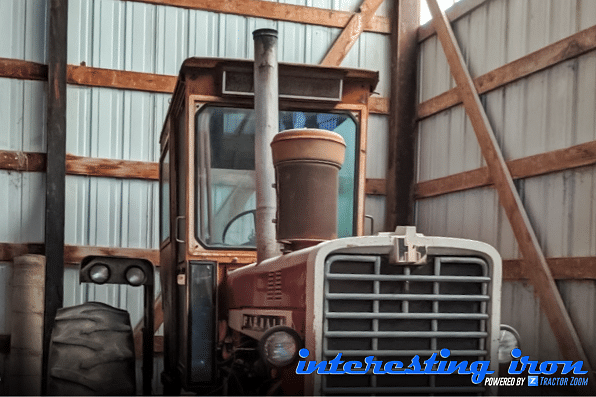 Deere watched the farming expansion unfold, and realized that they needed to change the way they looked at building a tractor. For the 4230 and its siblings, the tractor had to be designed around operator comfort.
And that's exactly what happened. Instead of building a tractor and then a cab, the engineers designed the Sound Gard Body structure to encompass the entire operator's platform. It was a massive change in thinking, and proved to be a really smart move!
Sound Gard Bodies isolated the farmer from the tractor. They rode on rubber bushings as opposed to bolting directly on to the frame. The bushings helped reduce vibration. Additionally, the curved front glass angled to deflect the noise away from the operator!
You'll note that I keep referring to the Sound Gard "Bodies" as opposed to cabs. Deere was very intentional about NOT calling them Sound Gard "cabs" in their marketing. It's a little bitty detail, but to Mother Deere, it was a pretty big deal! This was a big departure from traditional aftermarket cabs; they called it something different to grab the farmer's attention. As you can see…it worked.
No more "in between gears"…
One of the issues that farmers experienced toward the end of the New Generation tractors was being stuck "in between" gears. The 4020 only had 8 forward speeds regardless of the transmission. Inevitably, farmers would run into situations where they felt like they were in between gears. Running in a lower gear meant winding the motor tighter than it should be. Running in a higher gear meant lugging the motor down where it wasn't being efficient. Neither situation was a good one.
The introduction of the Quad Range transmission was a great big help in that regard. It gave the operator sixteen forward speeds; it was a lot easier to find the perfect speed with sixteen choices than it was with eight! Furthermore, within each range, the Quad Range would let you power shift the 1/2 and 3/4 shifts. That added a fair amount of convenience as well.
The Quad Range was a great gearbox for Deere, and they were produced for about 20 years. And while they're not completely bulletproof, they're pretty darn tough. There's a bit of an art to shifting them (one that I haven't exactly mastered).  But if not abused, they can last 10,000 hours or more before they need rebuilt. There's a lot of die hard Quad Range fans out there, too. My buddy Kyle told me that he'd rather sit through eight hours of Dicamba training than drive an early Powershift for two!
If the data in our Iron Comps database (139 comparable sales) is any indication, the Quad Range vastly outsold both the Powershift and Synchro options!
Overall, the 4230 sold reasonably well. Not like 4430s did, but that was expected. By 1973, there were plenty of implements that a 100-horse tractor couldn't handle very well, but the 4430 could. I believe the 4430 ended up outselling the 4230 by almost 2 to 1 over the 5 year production run.
The 4230 you can bid on right now…
Still, there are thousands of these tractors out there on the farm earning their keep, including this beauty near the Illinois/Indiana state line. It was among the last of the 1975 models, it's a Quad Range tractor, and it's only got 4453 original hours on it! It's very clean on the inside, and the tinwork is clean and straight as well! Overall, it's a lot better than average example of the John Deere 4230!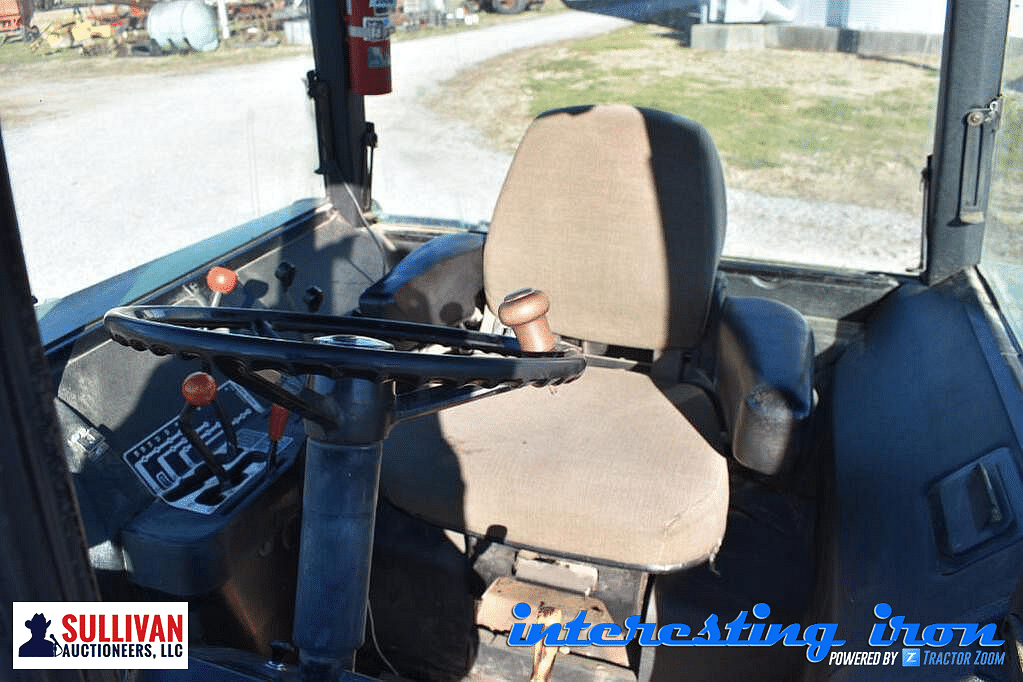 Bidding is live on the auction right now, and it doesn't end until January 19, 2021. As I write this blog post, the bid is sitting at $8250. That said, there's still 5 days left on this auction. When it's all said and done, I wouldn't be surprised to see this tractor sell for $18K+.
There will always be demand for clean, low-houred workhorses, no matter what horsepower range you're talking about. This is one of 'em!