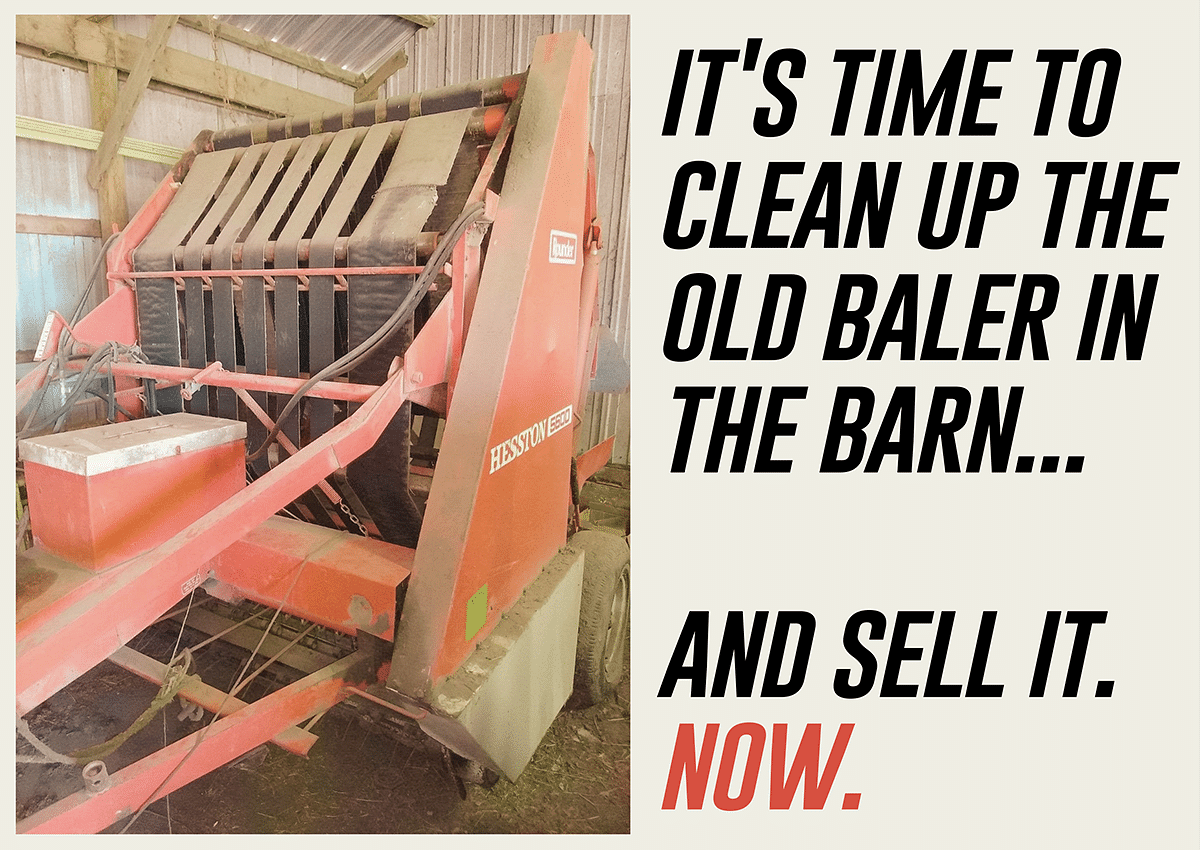 A year ago, we wrote about the seasonality of the baler market. The summer dip in values still exists, but that was a flat commodity market. The price of all machines since last harvest have been nuts! With commodity prices on this meteoric rise, does that make 2021 a unicorn year where you can turn a profit on older equipment?
Just last week we talked with a farmer who bought a farm down in Tennessee. With that farm came a relatively new Vermeer 504R round baler. The farm was needed. The extra baler…not so much. Iron Comps came in handy to show the farmer what he could expect from this yellow iron round roller if he sold it. That got us wondering, "Could farmers have invested in machines last year, and flip them now on the open market for a profit?" Land appreciates, but machine values almost always head downhill with time and usage.
The round baler market has responded to 2021 like all other machinery. The average price of all used balers was relatively flat from 2019 into 2020. The overall average price did increase 3%, but the 1st quarter average price dropped 12% (Q1 is typically the best time to score a deal on a baler). Either way you slice it though, 2021 has been making hay! Average round balers sold in the first quarter of 2021 are up 25% more than the same time in 2020! Even 10% higher than this time in 2019!
But our question needs to be based on more specifics than descriptive statistics can provide. With a few clicks in Iron Comps Insights, I pulled up dozens of sales of one of the most popular balers to ever roll off the Vermeer Mile in Pella; the 605 Super M. Two particular balers provided a great example of this contrast. The first sold at the beginning of this market rally in early September of 2020, and the second in the midst of this run in late January of 2021.
Although built 3 years apart, these 605 Super M's both had the same high-end features and sold in the Midwest. The 2011 that sold in September went for $19,750 with 7,150 bales under its belt. The 2014 sold in January for $22,500 with slightly more than 11,800 bales counted. Despite the higher bale count, the more recent sale went for $2,750 more than the model sold last year! That is 14% more for a baler that has already produced 65% more bales.
As the market gets more "bull-y", it'll be more important than ever for farms to understand their collateral leverage. It's not just your grain that's worth more! If you are not yet using Iron Comps,
you can head over there to find out how much more your machinery is now worth
!