Nov. 11, 2021 • Blog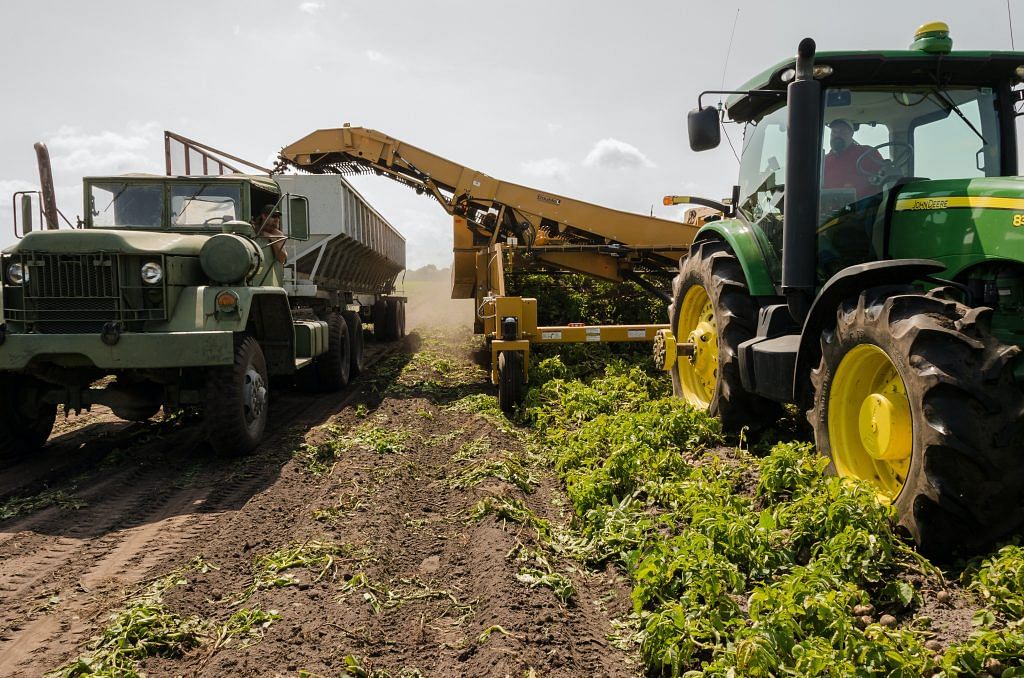 Online farm equipment auctions are a fantastic way to buy and sell agricultural machinery at a reasonable price. However, you need to be informed about the auction process to be successful. Let's look at how online farm equipment auctions work and what you can expect from them.
What are Online Farm Equipment Auctions, and How do They Work?
Online auctions are auctions that take place virtually via the internet. Online auctions differ from traditional auctions because the former is made for convenience. The auction house website will list items in a catalog fashion, and buyers can click on them for more information about the item. Once a buyer sees an item that interests them, they can bid for it using their credit card information. 
The bidding closes at a scheduled time. The buyer with the highest bid at closing is expected to buy the item. If nobody bids at or above the reserve price, the auction is closed without a winner. The winner and seller communicate to make arrangements on how the goods will be delivered and paid for. 
Why Turn to Online Auctions?
Convenient
As a bidder, you can place your bid from anywhere in the world. 
With online auctions, you don't have to travel from one auction place to another, so it saves you the money you would have otherwise spent on travel expenses.
Wide Variety of Goods
Online auctions offer you a lot of choices. Online auctioneers have extensive options in their catalogs. This wide variety of equipment allows you to consider the pros and cons of each type of equipment, and it increases your odds of landing the best deal and equipment.
How is Payment Made on Online Auctions?
As a buyer, you have many payment options, including credit card, debit card, money orders, escrow services, personal check, cash on delivery, cashier's check. However, the different auction platforms accept different forms of payment.
Typically, most online auction platforms accept payment by credit card. Credit cards give you the most protection because they offer the option to seek credit from your credit card issuer if the product is not delivered.
You can also use escrow services to protect yourself from fraud. An escrow service will accept payment from you via credit card, check, or money order for a fee. The service will only release the money to the seller once you have received and approved the equipment. 
How Do You Make a Bid?
As you venture into the world of online auctions, here are a few bidding tips to get you started:
Start with the minimum amount you are willing to pay. Increase your bid only when someone outbids you.

Do not place a bid that you are not willing or capable of paying.

For absentee bidding or pre-bids, put in the maximum amount you are willing to pay.

Read the rules of the auction house and understand your obligations.
How Do You Register For An Online Auction?
You must first register on an auction site before you start buying and selling items. If you are an auctioneer, please sign up here. If you are a bidder, please navigate to our site and click "Sign In" which is located in the upper right corner. The registration process is quick, and it will only take you a few moments. Be prepared to fill in your name, contact information, and zip code ahead of time.
Want To Get Started?
Online auctions are convenient and offer a large variety of equipment. At Tractor Zoom, we have collaborated with 500 auctioneers across North America to bring you a wide range of farm equipment at an affordable price.  Register with us to take part in our upcoming auctions.