Aug. 20, 2020 • Agriculture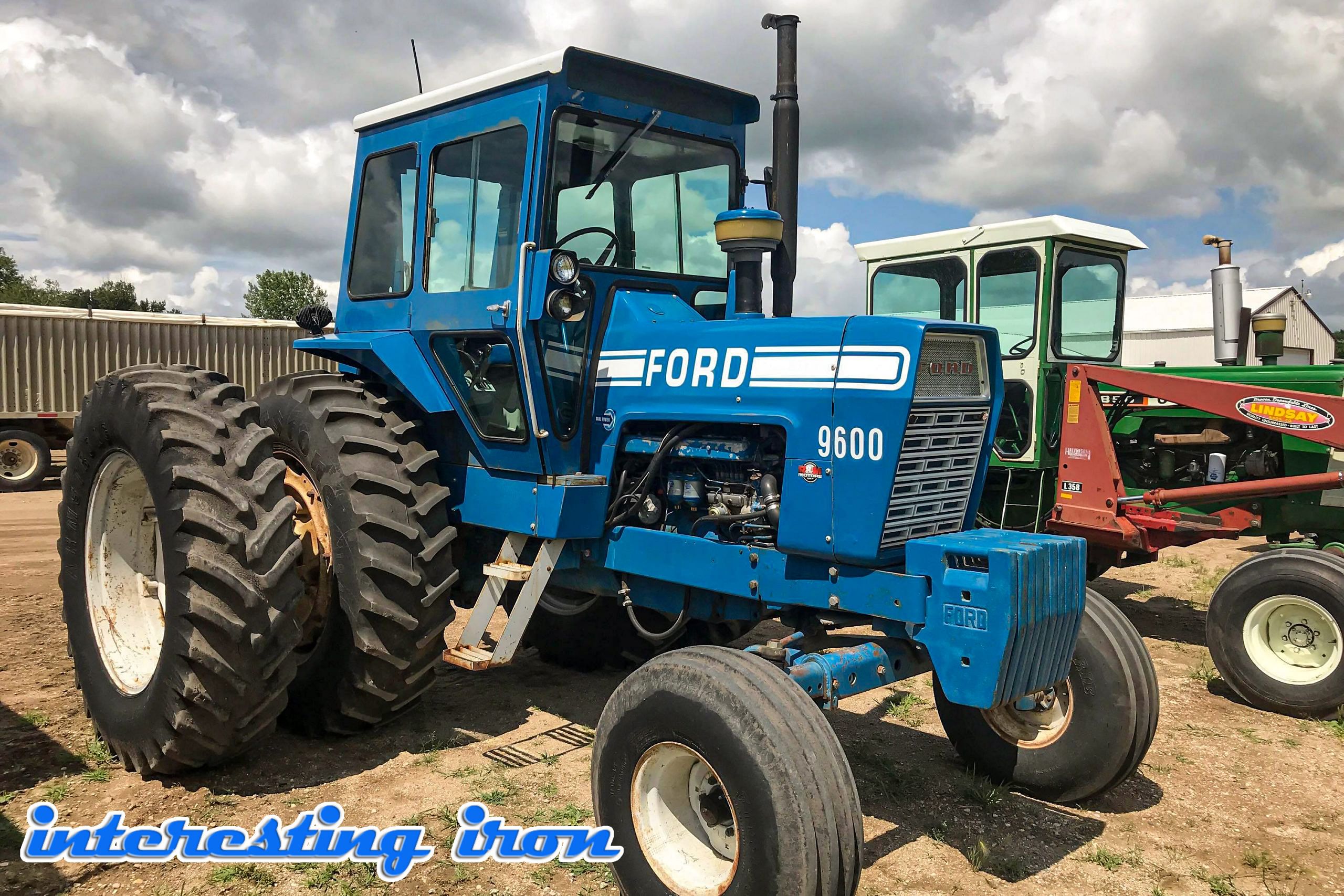 The 9600 is probably my favorite Ford tractor of all time. There's something about these things that just looks right. A 9600 open station with a narrow front on a set of 20.8 Firestone Deep Treads, the white fenders with the lights in 'em, and a ROPS bar? That just screams muscle tractor to me.
The 9600 was the top dog in Ford's lineup in 1975. It made just over 135 PTO horse from a turbocharged 401, which was one of the smallest motors of the era (I think the only one to make similar horsepower with a smaller motor was Massey Ferguson). This particular tractor also features Dual-Power, Ford's version of a torque amplifier, which effectively allowed the operator to split the dual-range 4-speed into a 16-speed transmission. This one works, too!
The 9600 had a reputation for being a really torque-y tractor with lots of low-end grunt. It's also known to be pretty fuel-efficient, too. I know a guy from Missouri who still farms with one today; even though he's turned it up a little, he swears it only burns about 6.5 gallons/hour!
This particular 9600 is in BEAUTIFUL shape! It's a one-owner tractor with good rubber all the way around, straight tin, and it's absurdly clean both inside and out! Here's the best part, though…it's only got 3033 hours on it! It's barely broken in! It lives in Minnesota until next week when our friends at Zielsdorf Auction & Real Estate send it home with a new owner!
If you want to see some video of a nicely-restored Ford 9600, our friends at Successful Farming interviewed a farmer in Grinnell, IA not too long ago for their Ageless Iron segment. Watch it here!
Useless Trivia:
How do you tell the difference between an 8000-series and a 9000-series Ford without looking under the hood? Look at the grill. On the 8000-series tractors, the rectangles are vertical. On the 9000-series, they're horizontal!