Nov. 04, 2020 • Dealerships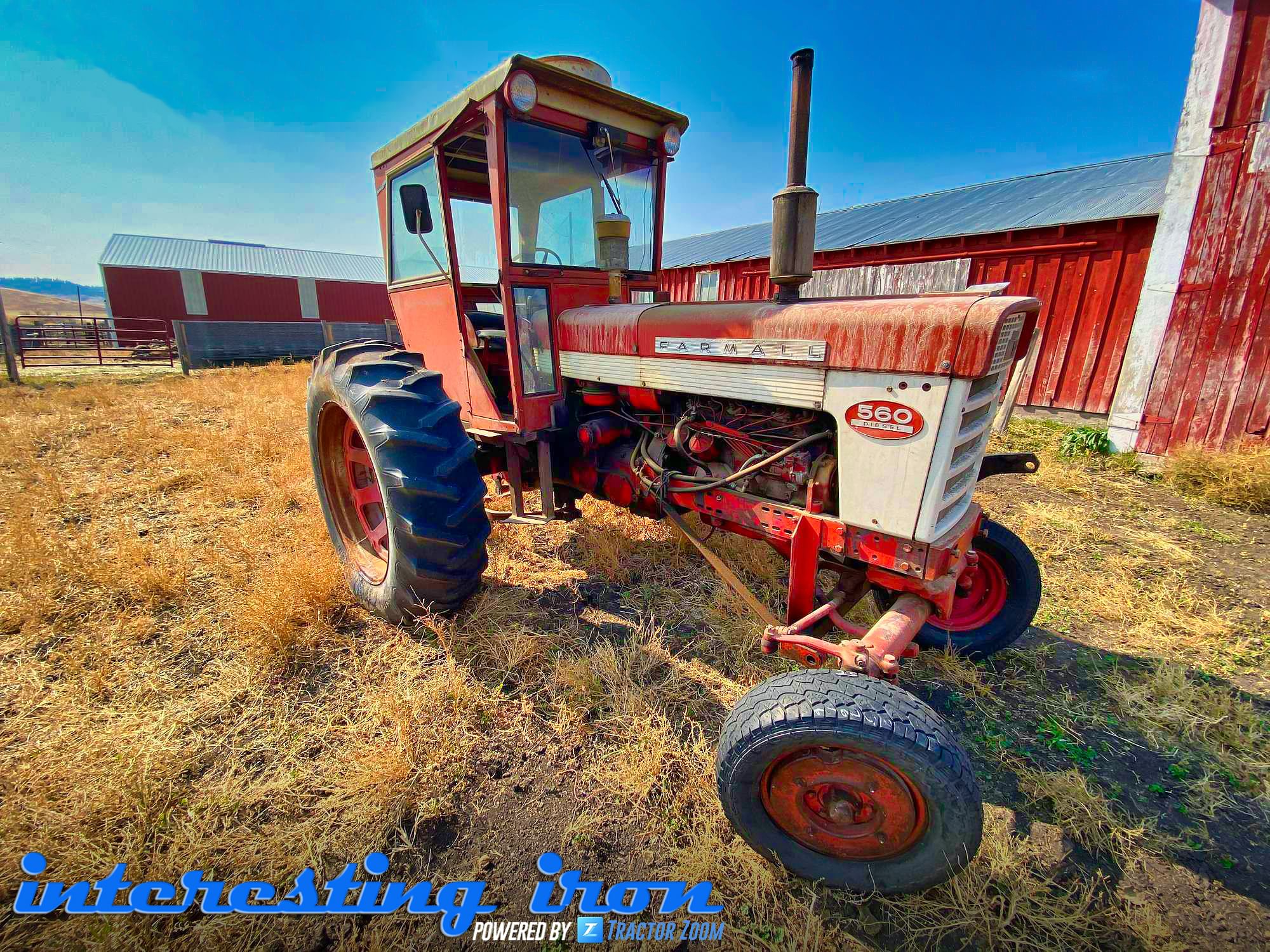 They say that bad news travels at the speed of light, and in 1959, International Harvester found that out the hard way with the Farmall 560. It resulted in one of the first "major" tractor recalls in history!
Now…that said, this particular tractor doesn't have anything wrong with it. I literally just hung up the phone with the seller out in Wyoming. It's a one-owner tractor that's never had any major issues. Obviously it's slept outside a few nights, but mechanically it's pretty sound. The hour meter was replaced a couple of times, so the hours aren't accurate, but it starts right up and drives just fine!
Sadly, that wasn't the way it worked out for some of these tractors, though. If you ask an older farmer about the Farmall 560, some of 'em will tell you that they were the worst thing that Harvester ever built (even if they never owned one). Retired dealers might say the same thing, depending on who you ask (skip to about 12:30 to hear Paul Wallem's take on the 560 and why it failed)!
For a few years during the late forties and early fifties, Harvester was broadening its horizons. Management felt like the ag equipment market was hitting a saturation point, so they set their sights on other markets. Development dollars went towards residential products like fridges and freezers, trucks, and lots of other things. The tractor division of IH wasn't making great strides in development, they were sort of set on cruise control. They made some incremental improvements here and there, but other than that and some minor cosmetic refreshes, the tractors remained essentially unchanged from the stuff from the late 40s.
In the mid-50s, though, they got back on track as farmers began expanding their operations and asking for more capability. The 60-series was a new, modern looking machine with six-cylinder power. They were cutting-edge tractors poised to take the market by storm.
Except for one thing.
They broke a cardinal rule of product development.
Never release a product until you've beaten it to death…twice.
Harvester made a late-stage decision to put a bigger motor in the Farmall 560 so it could compete with the Deere's 730, and they didn't test the drivetrain hard enough. The rear end was a legacy piece from the 400/450, and the extra power from the new motor accelerated bearing wear in the bull gear assembly. Basically the ball bearings deteriorated enough that they fell out of the cage anda jammed in between the bull gear and the cast rear end housing. At that point, the housing would go kablooey!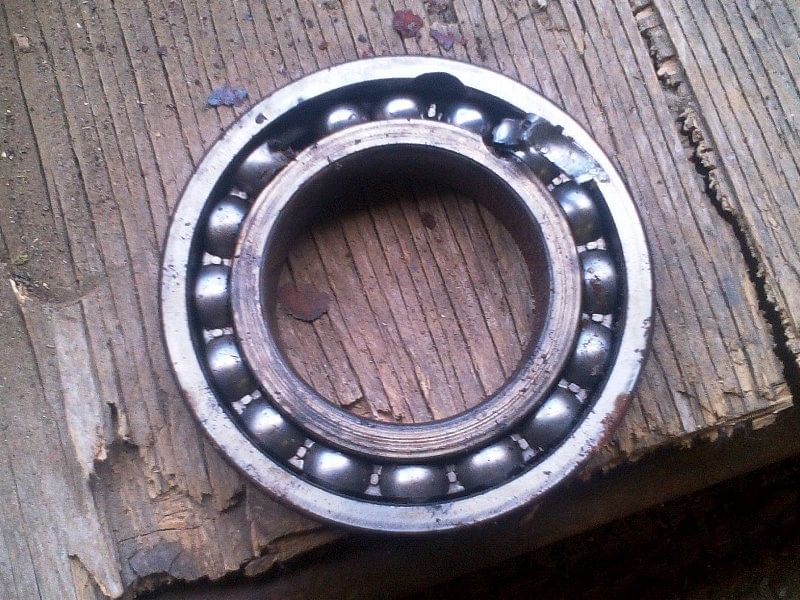 At the end of the day, though, I want to be clear. The failure was NOT a widespread thing. In all actuality, the failures were pretty regional; they usually happened in areas where farmers were pulling 5-bottom plows in sticky, gumbo-y soil. BUT…the failures were catastrophic, and 2/3 of American households had telephones at this point.
Like I said…bad news travels fast. Word traveled from the field to the feed store, and then to the phone. It didn't take long before it became pretty highly publicized and Harvester had to do something about it. In mid-1959, they issued a full recall of all 460s, 560s, and 660s whether they'd blown out the rear end or not. Dealerships would then replace the rear end parts, and IHC would eat the bill for it all.
It was a costly lesson for Harvester, too. It's rumored that they spent $19 million bucks to fix those tractors, which was an enormous amount of money at the time (in 2020 dollars, that's over $167 million). In a tremendous stroke of luck, though, IH had their best sales year ever in 1959!
At the end of the day, the Farmall 560 was – and still is – a great tractor. Dealerships fixed the tractors with issues, and Harvester implemented those fixes on the assembly line as well. If you've got a 560 today and it runs and drives, you've got nothing to worry about. I doubt there's more than a hundred tractors out there that haven't had the fix already applied!
Fun fact: Want to know how to spot a tractor that was part of the recall and fixed at the dealership? Look at the serial number. There's a triangle after the serial number that the dealership added to each one that they fixed.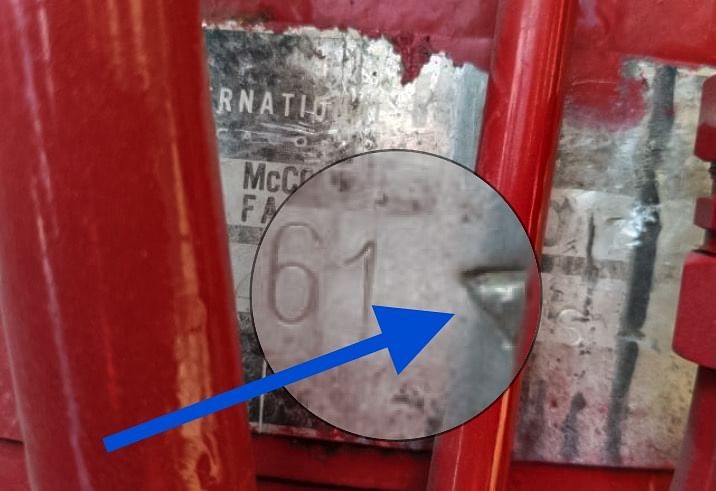 One more thing; if you need a gift idea for the IH fans in your life, I'll bet they don't have Paul Wallem's book! Paul was an IHC executive in the fifties and then owned several successful Illinois IH dealerships into the late 80s. He recently published The Breakup: What Really Happened. It's a terrific insider's look at the multiple problems that came together at the wrong time to take down a farm equipment giant. It's a great read!