Sep. 15, 2020 • 4WD
Cutting to the chase…
First, let's cut to the chase before we get into some of the stories. As of the time I publish this post, you'll have about 10 days to get to Avoca to see Farmall Land. After 5PM on Sunday, September 27, Jerry & Joyce Mez are retiring, off to travel the world and spoil their grandkids! Subsequently, our friends at Girard Auctions will be sending everything off to new owners. Everything will be sold through a series of online auctions (the land and the buildings too) beginning later this fall. You'll be able to find all of the details for the tractors and equipment on Tractor Zoom, so keep an eye on the site!

Now…on to the stories.
In the event you're a red fan, the long lines of flourescent lights probably give it away. Today, we're celebrating one of the coolest collections of interesting red iron on the planet. Welcome to Farmall Land USA. 
If you've ever wondered what true passion looks like, Farmall Land USA is where you'll find the answer. From the moment you walk in the doors and sign the 3-ring binder guest book on the table, you'll not only see the passion – you'll feel it. Over the past 50 or so years, Jerry & Joyce Mez have built an utterly amazing collection of the red machinery that built this country. They genuinely appreciate the opportunity to show it to anybody who walks through their doors, too.
The Dealership Days
Jerry's grown up around red tractors almost all of his life. The Mez family moved to Avoca, IA from Falls City, NE and Max (Jerry's father) opened Avoca Implement in 1943 when Jerry was just a toddler. The dealership was quite successful, and eventually expanded to locations in Greenfield, IA and (for a short time) Atlantic, IA. Jerry & Joyce sold both dealerships to Titan Machinery in 2008. The museum has been their full-time focus since then.
"Since I was 3 years old, everything I have is attributable to farm equipment," Jerry said in a 2010 INTERVIEW.
Jerry began collecting red tractors in the mid-70s when he got out of the Army. The first one in the collection? One of the first tractors his Dad ever sold, a Farmall F-20. It was all downhill from there! Jerry & Joyce have close to 220 tractors in the collection now (nearly all of them pre-merger tractors), give or take a few. You'll usually find about 150 on display at any given time.
Favorite Tractors
The Farmall 1206
So what's his favorite? A Farmall 1206 narrow-front that his father sold new out of the Avoca dealership to a local farmer in 1966. Jerry bought it back from the original owner in 1988. When I last talked with Jerry in late June, this 1206 was one of the few that he was planning on keeping after retiring from the museum.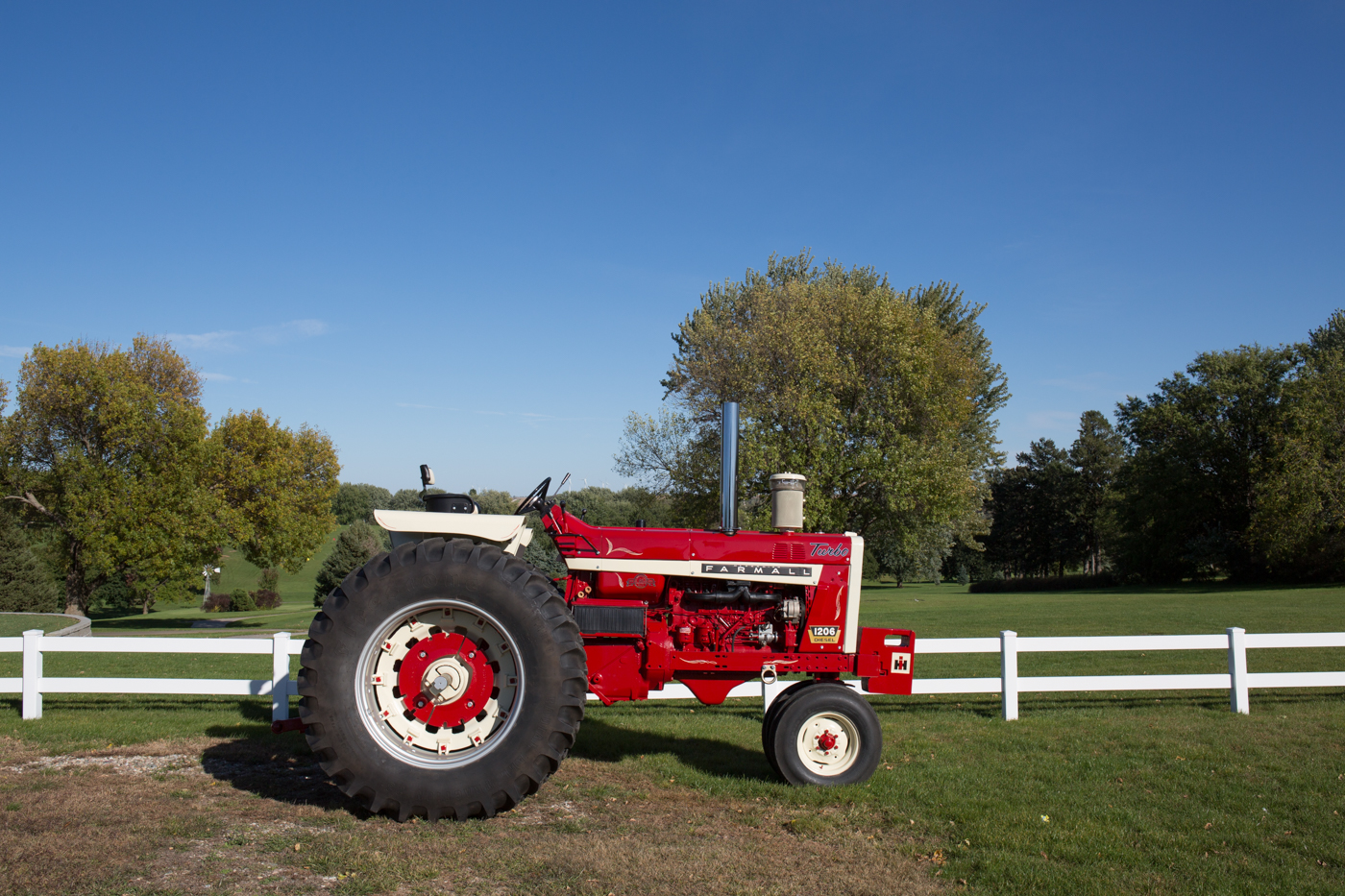 The ih 4300
In addition to his 1206, another favorite that Jerry really enjoys showing off is a 1962 IH 4300 – one of the rarest production tractors IH ever built! IH didn't build many to start with (I think the number was in the low-mid 40s; they were essentially built-to-order by Hough). Many were used pretty hard by construction companies, and Jerry believes there are only about six of them known to still exist. Weighing in at 30,000 pounds and sporting an 817-cube turbocharged inline six mated to an Allison automatic transmission, this one is definitely a crowd favorite. He looked for it for about 15 years, too, and the restoration process was extensive (it was a basketcase when he got it). All in all, it took two full nights to clean it up enough to see what they were working with for the restoration!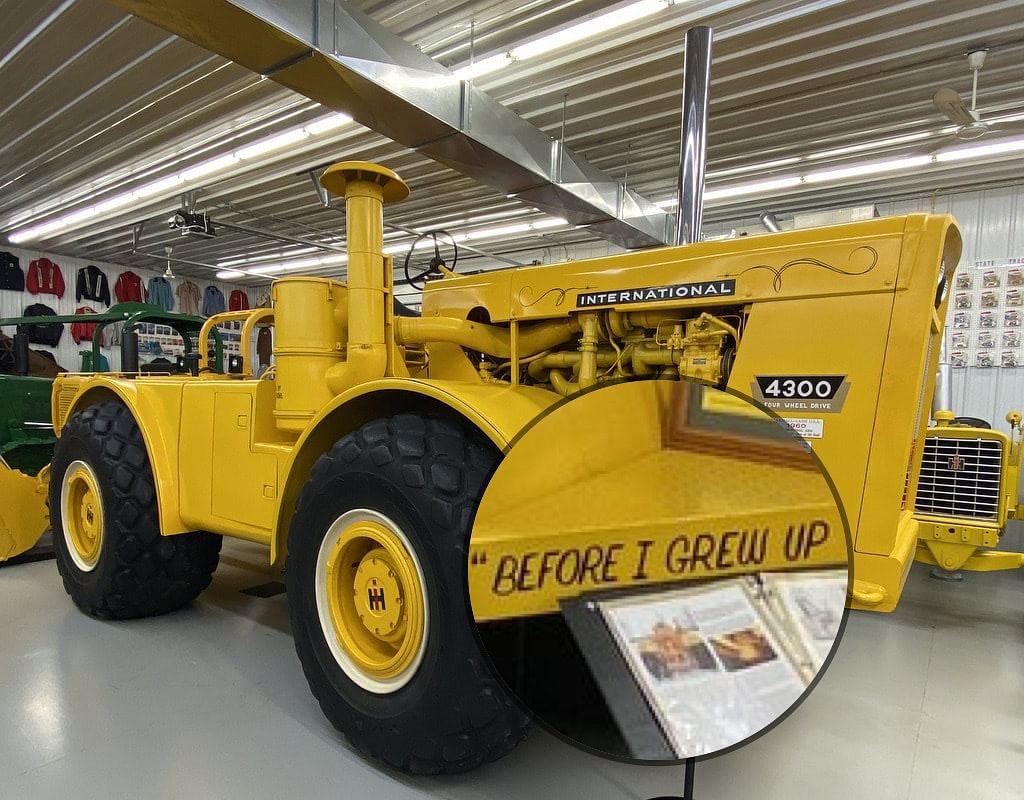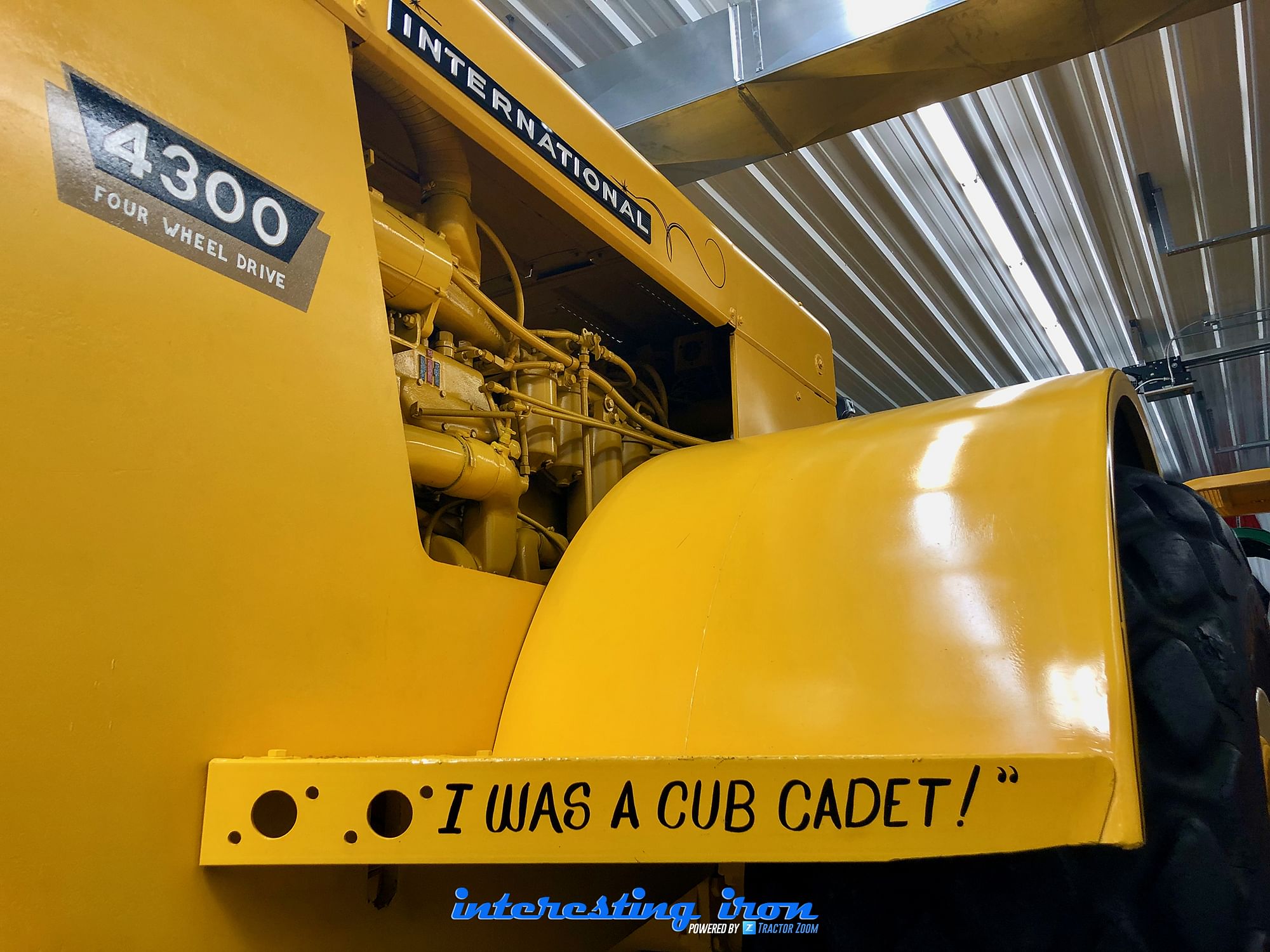 Worldwide Destination
The museum typically sees well over 5000 visitors per year, and Jerry figures that he's had conversations with guests from every continent and every state in the union as well! One of the last times I visited, I actually had an international (no pun intended) encounter while drooling over a wide-fendered Wheatland 1256! I met a man who was here in the states from Australia. He really wasn't involved with agriculture in his day job back home, but he'd heard about Farmall Land and wanted to stop. "Stuff like this, and the people who run this museum is what makes America so great!" he said. Indeed it does, my friend.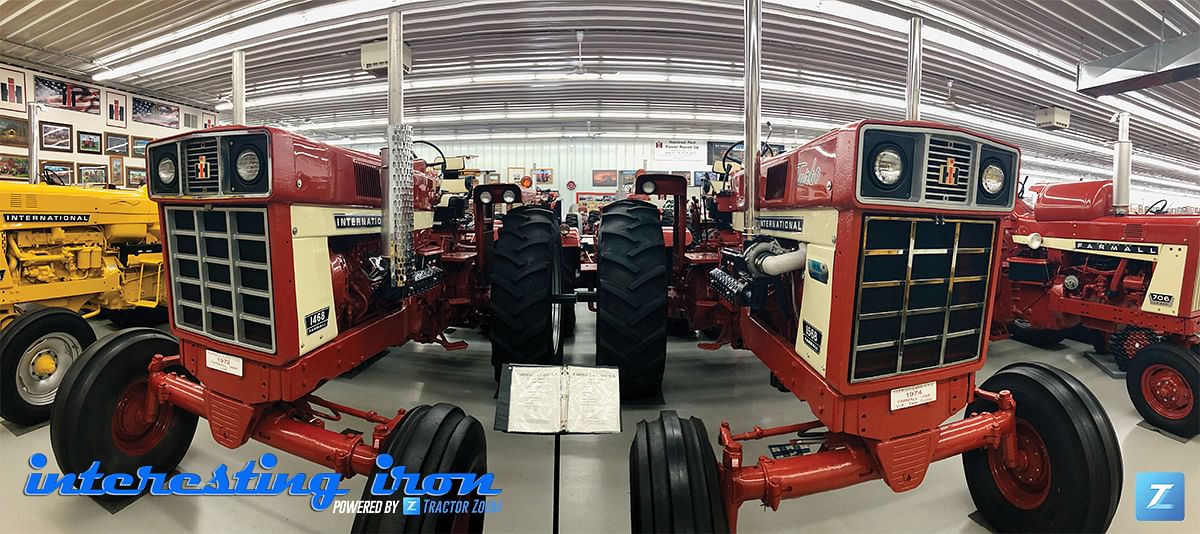 The farm and garden tractors themselves are one thing, but that's not all that makes up this amazing exhibit. Additionally, the memorabilia and examples of other products that International Harvester (fridges, freezers, etc.) built is mind-blowing! Altogether, I'm sure there are well over a thousand die-cast toys ranging from 1/64th up to 1/8th scale, plus a load of nice pedal tractors too! Basically, according to Jerry, "If it's red, we've probably got it."
So, like I'd mentioned earlier…if you want to see this collection in all of its glory, you need to make some plans within the next week or so. After September 27, the doors will close permanently.
Additionally, here are some details if you decide to make the trip!
Address: 2101 N. Lavista Heights Rd., Avoca, IA 51521
(Basically, it's at the intersection of I-80 and Iowa 59 off of exit 40; an hour or so west of Des Moines, or about 45 minutes east of Omaha.)
Phone: 712.307.6806
Web: http://www.farmall-land-usa.com/
Hours: Closed on Monday, Tuesday – Saturday 10AM-5PM, Sunday 12PM-5PM.
Admission: $10 for adults, $5 for 13-18, $3 for 5-12, and free under 5!
COVID-19 rules do apply as well, folks, so out of respect for Jerry & Joyce's wishes you'll want to have a mask with you, and wear it while in the museum.
All in all, there's no community of people nicer than tractor people, and honestly, folks like Jerry & Joyce Mez and their small staff are the reason why. They absolutely love what they do, and love to share their passion for tractors with anybody who stops in to say hello. They've given very selflessly to the industry, farmers, and tractor collectors. In fact, I think I'm going to sneak away on Saturday the 26th and stop in one more time to say thank you. I hope I'll see you there, too.
The Gallery!
Finally, here's a gallery of photos from several of my visits, as well as a few shots from Girard Auctions! At the end of the day, though, neither my photos nor anybody else's do Farmall Land proper justice. You really need to take it in for yourself.
Again, special thanks to my friend Lee Klancher and the team over at Octane Press for lending me the photo of that Jerry's beautiful 1206. Lee wrote a great piece about one of his visits to Farmall Land. He's got lots of photos that I didn't get during my visits, too! Read that here.