Oct. 14, 2021 • Interesting Iron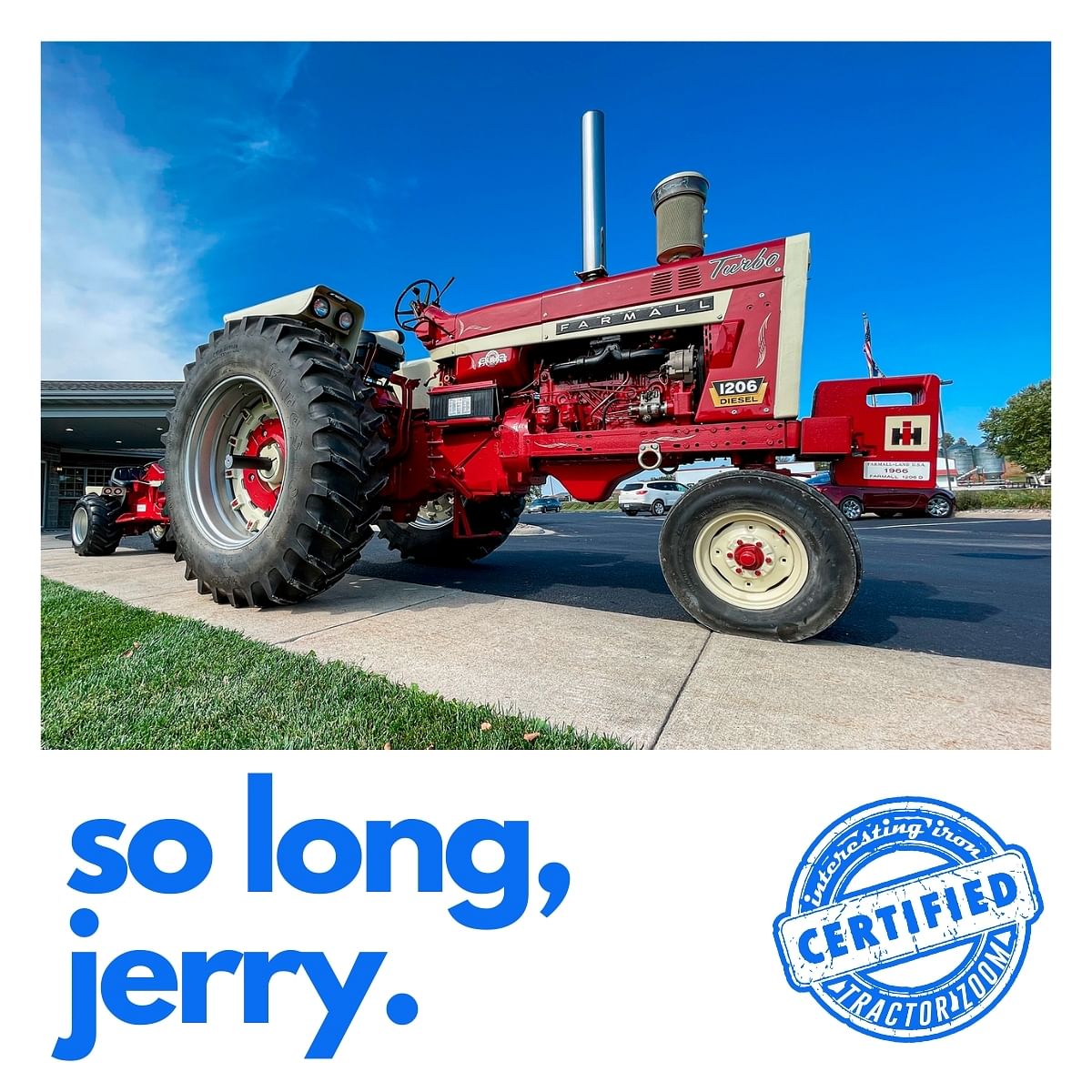 For a lot of the farmers and self-proclaimed "tractor nerds" that I know, a trip to Farmall Land USA was a bucket list thing. If you're reading this, it probably was on your bucket list too – and I hope it was one you crossed off before Jerry & Joyce Mez turned off the lights for the final time about a year ago.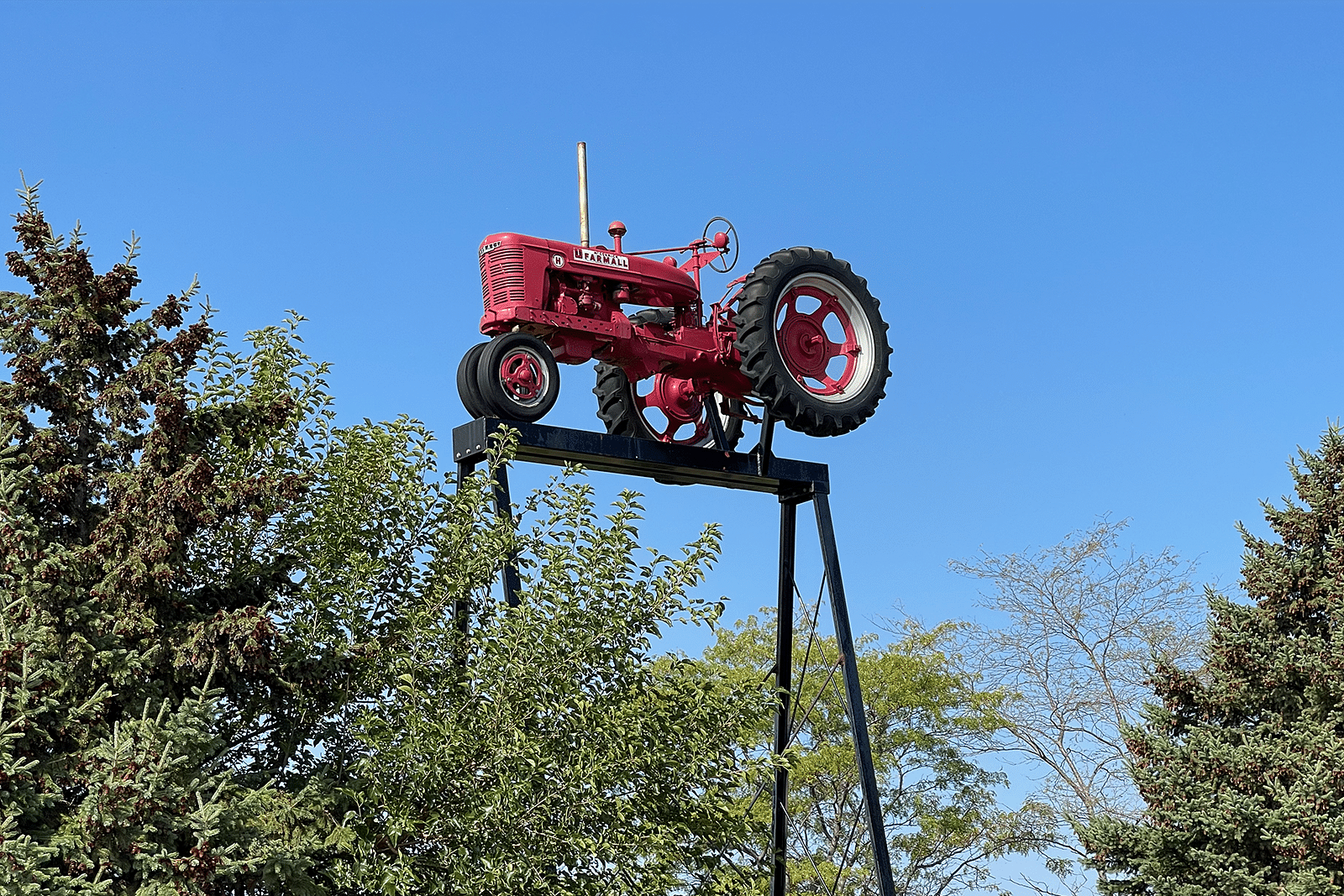 Sadly, Jerry Mez passed away surrounded by his family on September 29, 2021 (two weeks ago today). It was a year and two days after they closed the museum.
I was in Poseyville, IN shooting some drone video of soybean harvest for some friends of mine when I found out, and it hit me pretty hard. Later that evening, we talked about Jerry and Farmall Land over supper. Brad & Andrew are die-hard red farmers, and they'd always wanted to get out there to see the museum before it closed. Sadly, they never crossed that one off of their bucket list.
During the course of that evening's conversation, though, I realized something.
It was never really about the tractors.
When I said that to Brad, and he looked at me like I'd lost my marbles. (You're probably thinking it too…)
It was never really about the tractors…
Farmall Land was more than just the tractors. Maybe that's the way I should've stated it.
With the exception of a few pretty rare or unique tractors, nearly everything in the Farmall Land collection was relatively common. I'm certain there are private collections as well as a few public ones that are bigger, and have rarer models. One of Jerry's favorite series were the 06s, and arguably his favorite model was the 1206. There's a 1206 that you can buy on October 23rd at an auction about a half hour away from where I'm sitting right now. Furthermore, if you bring a big enough trailer, you can take home a 706, a 1066, and a project Super MD from the same sale!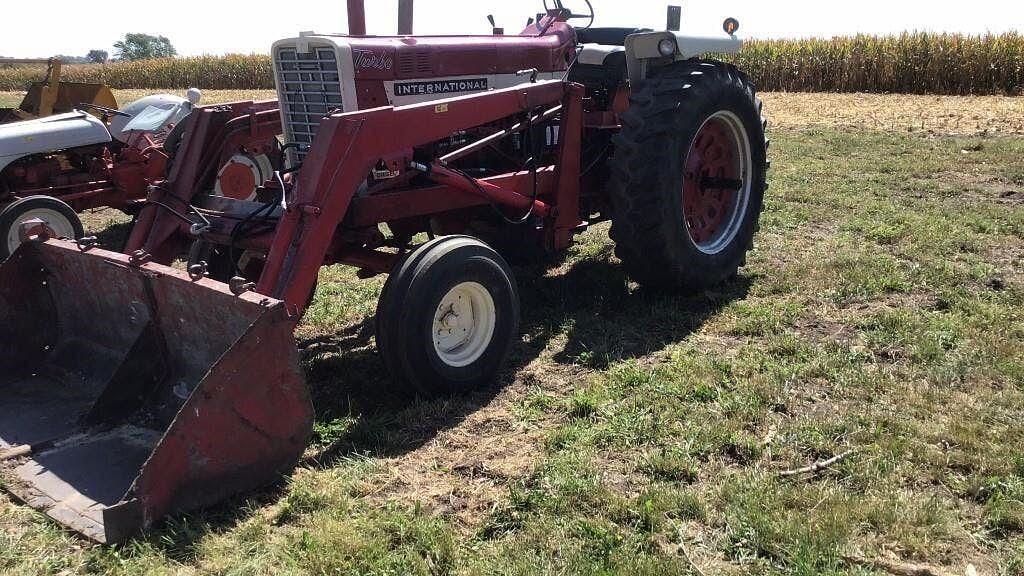 I'll give you this. The massive amount of iron crammed into that little building in Avoca was impressive. At any given time, Jerry had 150 or more tractors shoehorned into about 27,000 square feet! I think I counted 166 on one visit! For the most part, they were presentation-ready, too. They didn't all run, but they nearly all had fresh coats of paint, and they all looked great!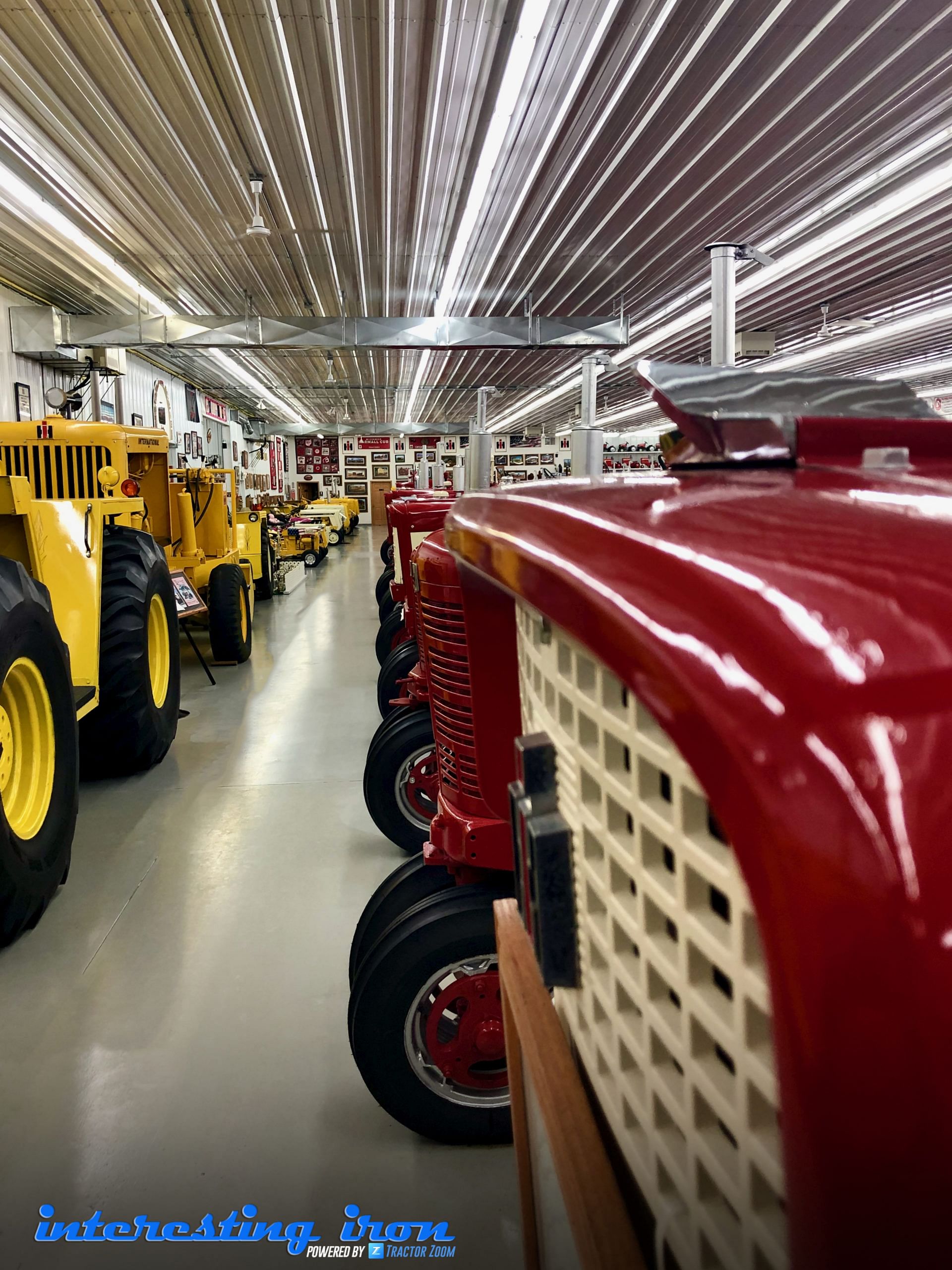 The memorabilia, dealer advertising, toys, as well as the other stuff that Harvester got into over the years was also impressive. Many of those things were pretty rare – especially given their condition. Jerry had everything from coffeemakers that looked like Hy-Tran containers, Zippo lighters from the IH Photography Department, more IH refrigerators and freezers than I've ever seen before…you name it, he had it!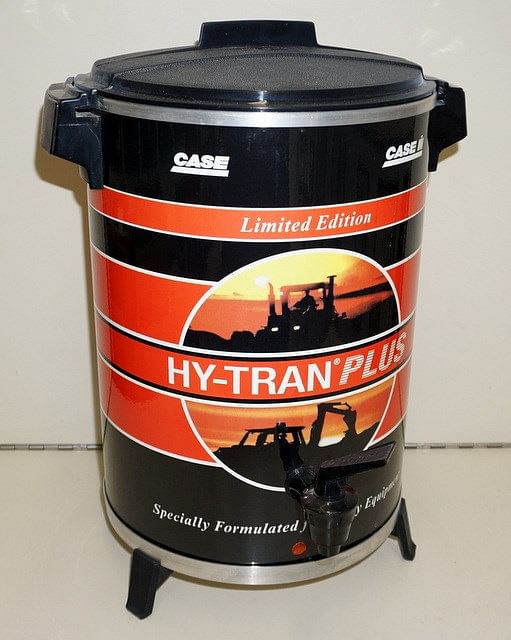 Still, I think it was more than just the tractors and the stuff.
Why Farmall Land was so special…
Farmall Land was so special because of Jerry & Joyce Mez, their passion for red tractors, and the role they played in agriculture. From the second you  signed in at the desk, you could feel it. It truly was something that they couldn't contain – especially Jerry. He would always get this great big smile on his face whenever he heard the bells on the door ring – I must have seen it happen half a dozen times! Of all the things associated with the museum, I think that big smile and the excitement in his voice when he got to take a farm family on a guided tour will be what I miss most. I thought about this the other day on my way out to the visitation, and I'd be a liar if I said that my eyes didn't well up with tears when I did.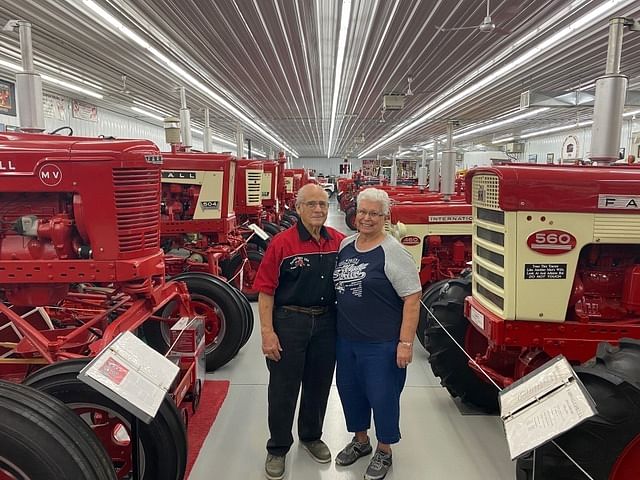 One last time.
I believe I made seven visits to Farmall Land in total. My last trip, however…that one was pretty special. That was the one where I officially checked it off the bucket list. I'd called Ken Girard (Girard handled the Farmall Land auctions) to see if Jerry was going to be around, because I was going to ask him to sign my little piece of Farmall Land before I took it home. He told me that he was, but that he wasn't sure for how long, so I'd best hurry.
I've never made the trip out to Avoca that fast in all my life!
When I got there, I learned that that day was a hard one for Jerry. Many of these tractors had been with him for 40 years or more, and seeing them leave was hard for him. That particular day, he had to say goodbye to several tractors that he was truly attached to, which was very tough. His face was full of sadness, and I could tell that it wasn't the right time to chat him up.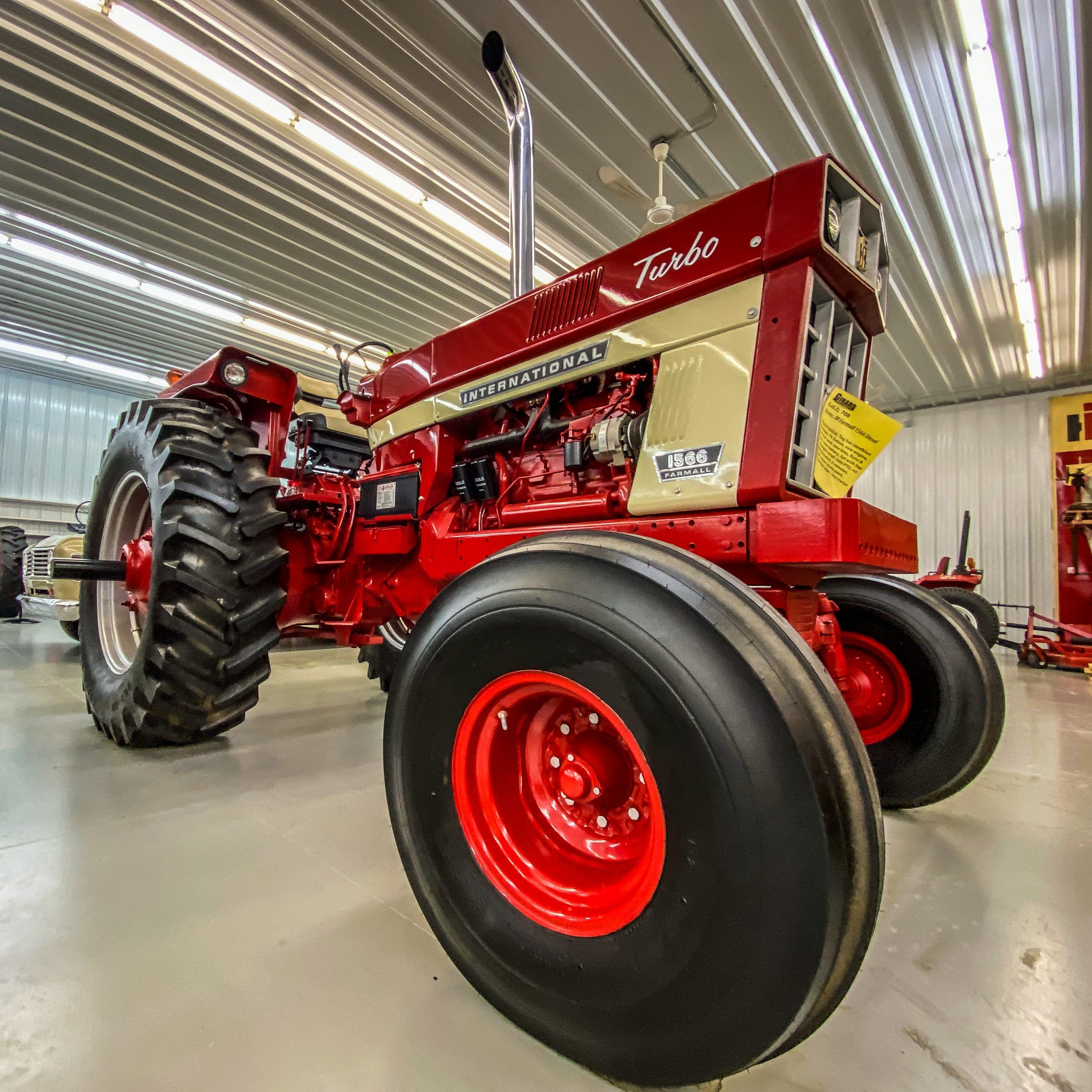 So, I turned on the camera and shot a live video for our Facebook page. I walked through what remained in the building and previewed what would sell on the final auction. Just about the time I started to wrap it up, Jerry poked his head out of his office door. (You can catch him in the last little bit of that video here. My apologies for the video quality – pole barns aren't good for cell signal.)
My own personal guided tour…
When I turned off the camera, Jerry turned to me, and said, "Let me show you something." And for the next hour, Jerry gave me my own guided tour, just me and him. It felt like this was his way of decompressing, and who was I to put the brakes on that? So I did what I knew how to do.
I got him talking.
We talked about the history of some of the tractors left in the building, life as a dealer, pulling, and the tremendous friendships he'd made as a result of the building we were standing in. As he talked, I noticed that the twinkle came back to his eyes as all of those good memories came flooding back. Honestly, it was pretty amazing to watch, and it was one of the neatest experiences I've had in a long time. I'll never forget it, either.
As I was leaving, I promised him that the next time I saw him at an Outlaw pull, I'd put the camera down and watch a class with them. He smiled and said, "I'm gonna hold you to it!" Then we shook hands, and I remember telling him, "So long, Jerry. Thanks for everything!" His response was one I'd heard many times before. "Thanks for stopping by!"
That was the last conversation we ever had. Sadly, I didn't see him at any events this summer and never got to keep my promise.
And maybe that was the way it was supposed to be.
Jerry's parting gift…
Jerry's parting gift to me – and maybe all of us – was not just a really cool collection of tractors and memorabilia. It was his passion. He truly loved International Harvester and red tractors, but I think he loved sharing his passion with the people he met even more. That was his legacy, and I'm certain it'll live on for years and years to come. It was never really about the tractors. It was about the passion, and sharing it with others. It's part of the reason that you're reading this post right now, and why I started writing this blog.
So long, Jerry. Thank you for everything.