Jul. 15, 2021 • Interesting Iron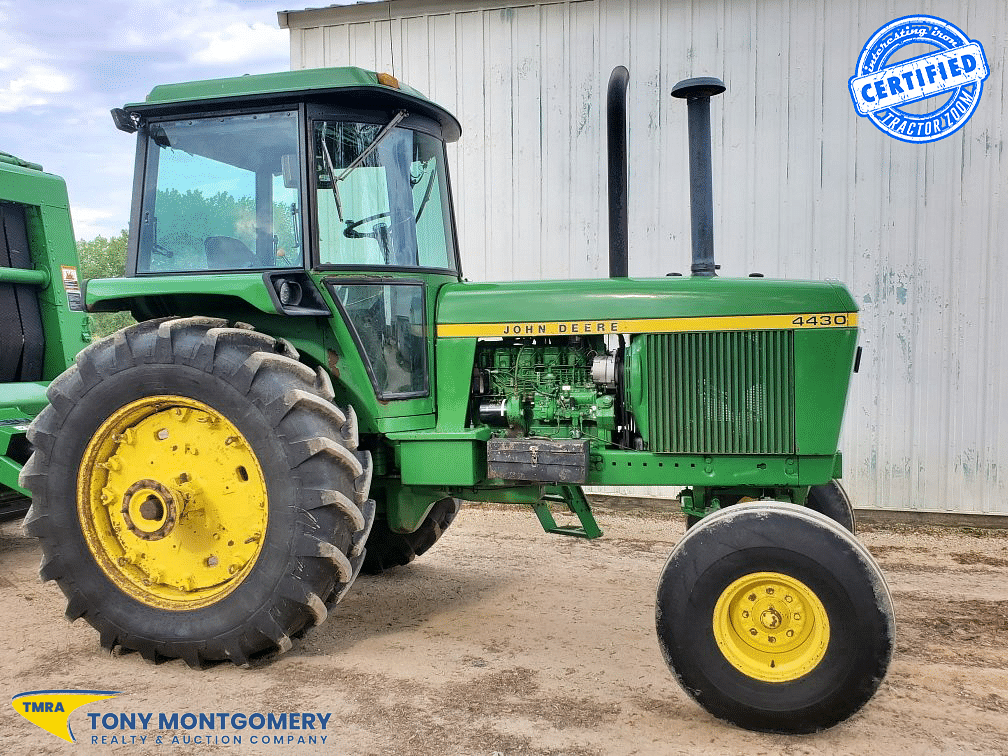 I know what you're thinking…
"Ugh…another SoundGard??? This is getting real old, Interesting Iron-guy…"
Yes, I know I've written about the 4430 before. Stick with me. The 4430 is kind of a supporting cast member for this week's Interesting Iron. There's a Volkswagen involved too, but we don't have one of those listed on Tractor Zoom right now. ????  (Believe it or not, we've had a few…)
This isn't just a story about a guy named Chuck, either. There's a very strong connection to the history of ag. He wasn't just some random dude.
He was Chuck Pelly, the guy who designed the SoundGard cab. Pretty important to modern farming, right?
The Life of Chuck
Before we get to the story of the Volkswagen, let's talk about Chuck for a minute. He's a super-talented (and pretty darn famous) industrial designer. In fact, I'm just about certain that he (or his company) designed stuff that significantly impacted your life, at one point or another. More on that in a bit.
Chuck Pelly was born in the early 40's, and spent most of his life in Southern California. He studied design at The Art Center College of Design in Pasadena, and even as a young student, showed tremendous promise. In fact, before he'd even graduated, he'd designed two of the most beautiful race cars you've probably never heard of!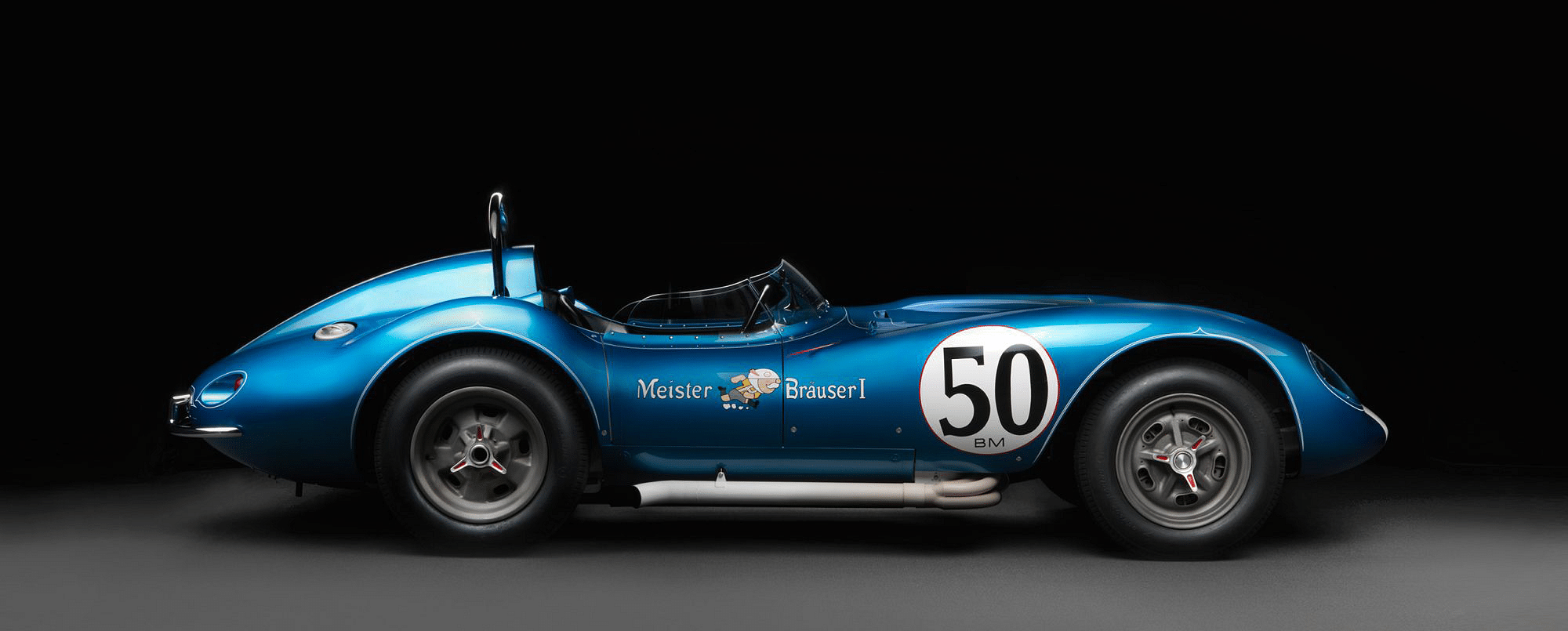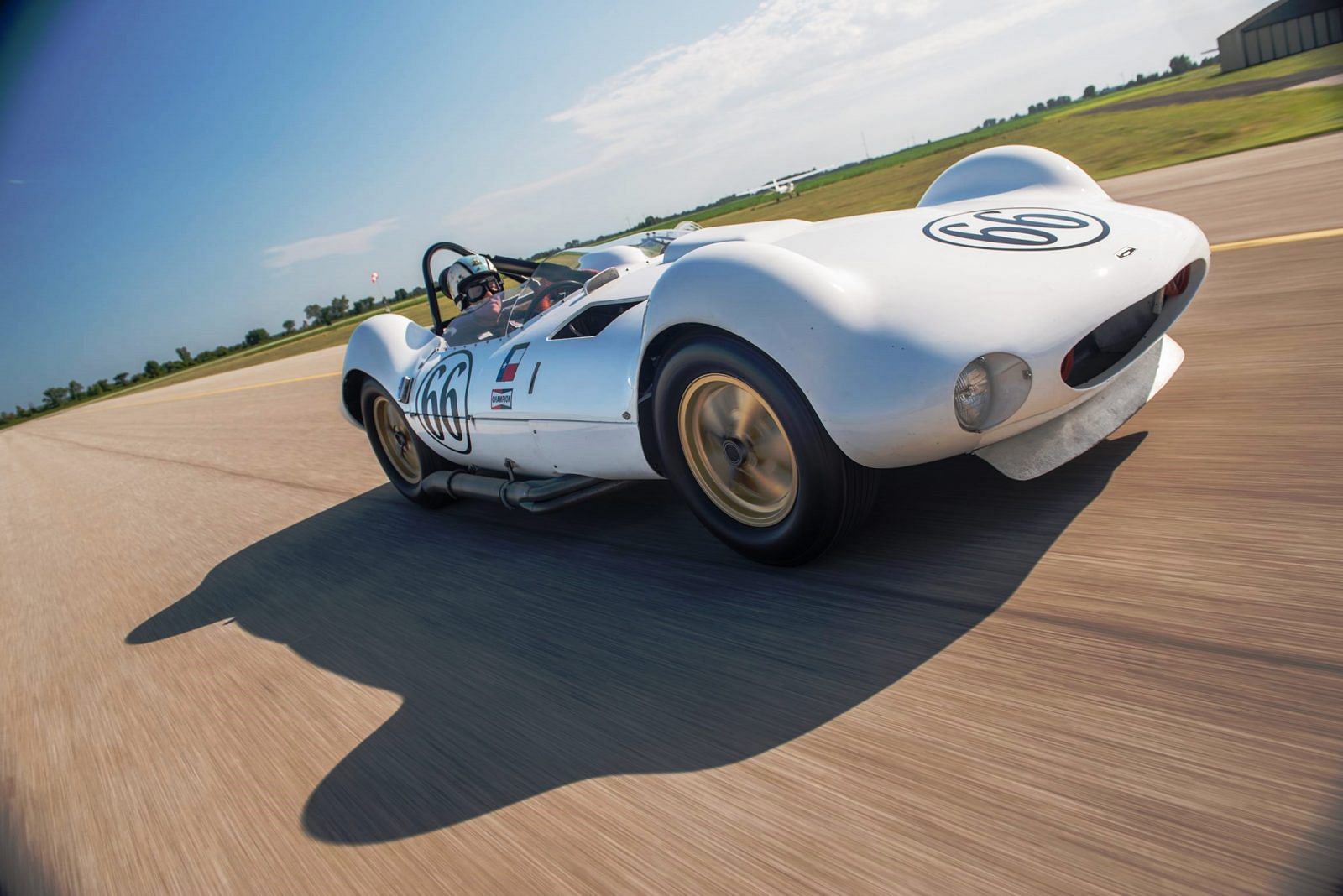 So how did a guy go from designing race cars in SoCal to designing tractors for Deere? Simple. He took a position with Henry Dreyfuss Associates.
Henry Dreyfuss Associates
HDA was a design firm founded by another noted industrial designer, Henry Dreyfuss, back in the 1930s. They took the term "long term relationship" pretty seriously, too – especially when it came to John Deere. Deere's working relationship with HDA spanned (get this) 7 DECADES! HDA designed most of the two-cylinders as well as the New Generation tractors too. They were essentially Deere's in-house design team.
When Pelly joined HDA in the mid-sixties, one of the projects that he led was the design of the replacement to the New Generation tractors…i.e., the SoundGard tractors. Specifically, his involvement was with designing the cab, but he also submitted some sketches for the actual tractor itself. I've seen one of them – imagine a six-wheeled 4430 with a stretched-out cab, and you'll be fairly close. It was pretty wild!
At any rate, Chuck Pelly worked for HDA and John Deere up until the early 70s, when he struck out on his own, went back to Malibu and started his own design firm, DesignworksUSA, in his garage. Designworks has become a massive success since then, too, eventually being acquired by BMW! (They still own them, too.)
Like I'd mentioned earlier, Pelly and his team designed lots of things that you'll recognize pretty quickly. Here's a short list…
Ever drive a Steiger Panther? His company designed that.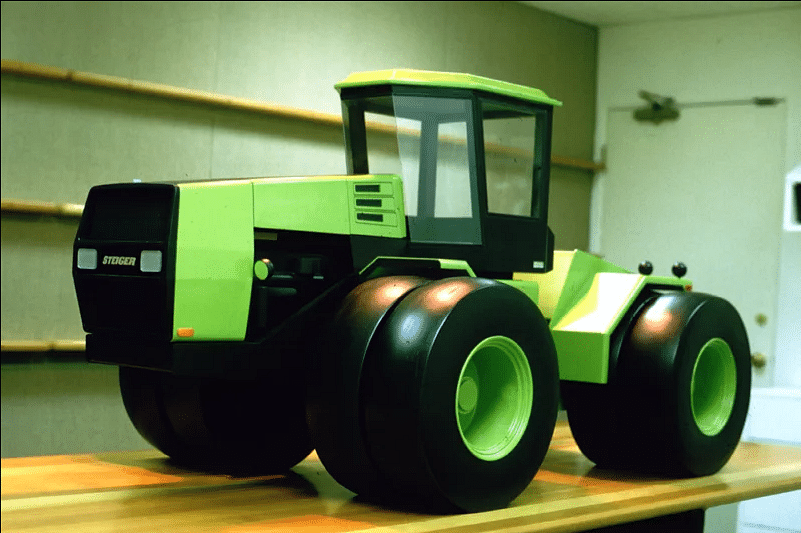 Take a ride in a dentist's chair? He designed one of those, too.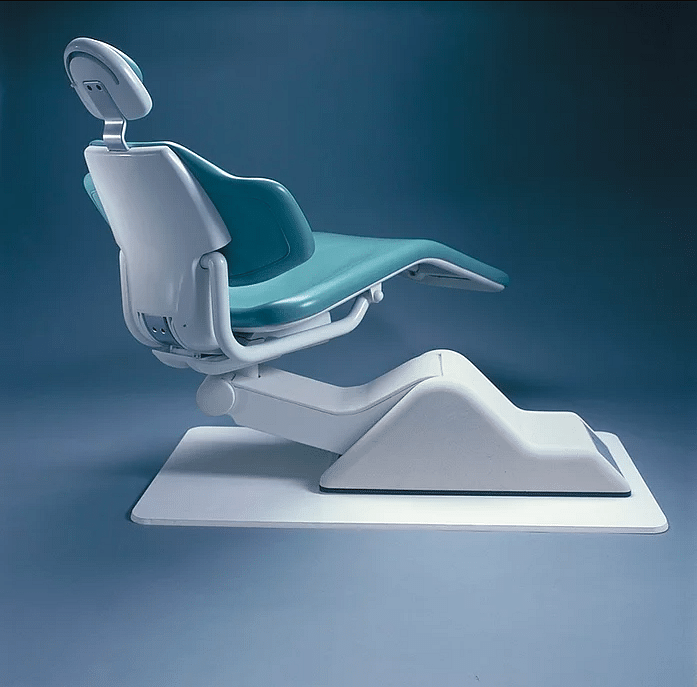 Remember the old Nokia candy bar style cellphones that we all played Snake on way back in the day? Yep, Chuck managed that project too.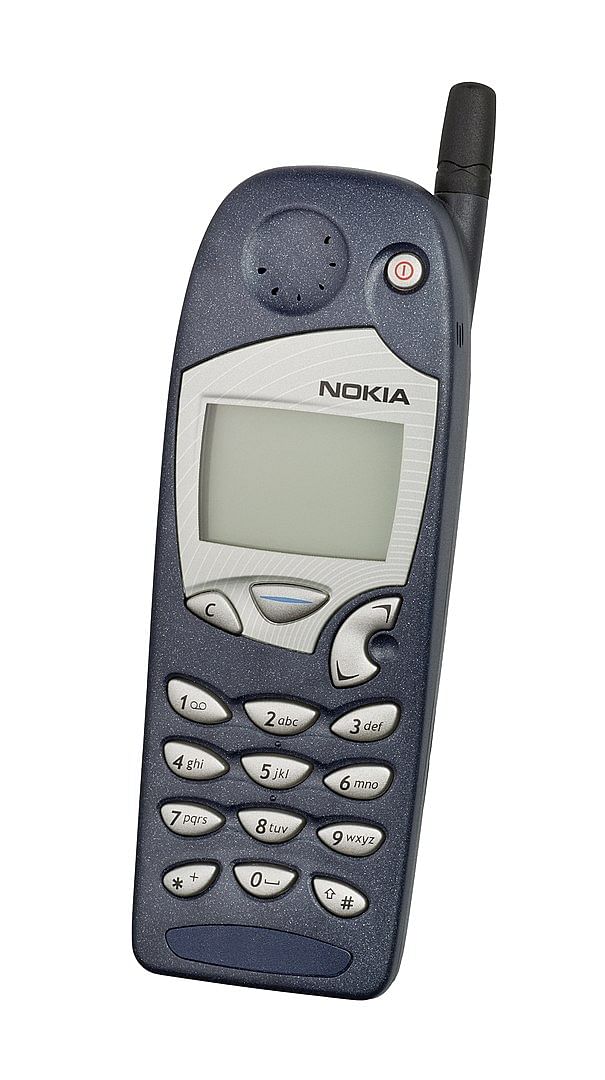 …and the list goes on and on. Everything from Corvette seats to minivans and snowmobiles to mouthwash bottles – heck, Designworks even styled the Olympic team's bobsleds for the Winter Games in Sochi, Japan a few years ago!
So what does all this have to do with a Volkswagen?
Well, that's where we get back to the John Deere connection. One of Chuck Pelly's projects in the late sixties was to design the SoundGard cab. He'd put months and months of hard work into the styling and layout, too. Designing something from scratch is hard work even for simple things, let alone complex things like the cockpit of a tractor!
The pressure was mounting, too. I mean, Deere basically said, "Look, we're changing the way we think about tractors. Open stations are out, integrated cabs are in, and our next models need to change the way farmers think about tractors, too. You're in charge of making sure that's successful. Good luck, buddy! We're all relying on you!"
I can't imagine that kind of pressure. Can you?
At any rate, Chuck was adamant that when the SoundGard mockup was first presented to Deere's top brass, it had to be in motion. It couldn't just be a clay model sitting on a stand, or a scale model. They really needed to see what it looked like moving down a dirt road, y'know?
So, for this demonstration, Pelly and his team at HDA created the first model of the cab out of paper, cardboard, and plastic. They mounted it on a test mule, which Chuck was to drive out in front of all of Deere's executives. But there was a problem…
Demonstration Day and "the incident"…
The problem was that while Chuck Pelly could do lots of amazing things…he wasn't real skilled with driving a tractor. This was probably one of his first times driving anything bigger than a lawn mower, if we're being honest. But since he wanted to present the concept in motion, he sucked up his nerves and pressed on.
And right there, with all of the head honchos from Deere watching, Chuck brings the concept out…and that's where it all goes wrong in spectacular fashion. Somehow he lost control of the tractor, and before he knew it, he'd gone off the test track…where he promptly hits a Volkswagen Beetle in the parking lot.
It wasn't a fender bender, either. He put one of the right rears up and over the hood of the Beetle! He utterly destroyed this little car…even punched a hole in the gas tank! (Which sent everybody running for the hills…)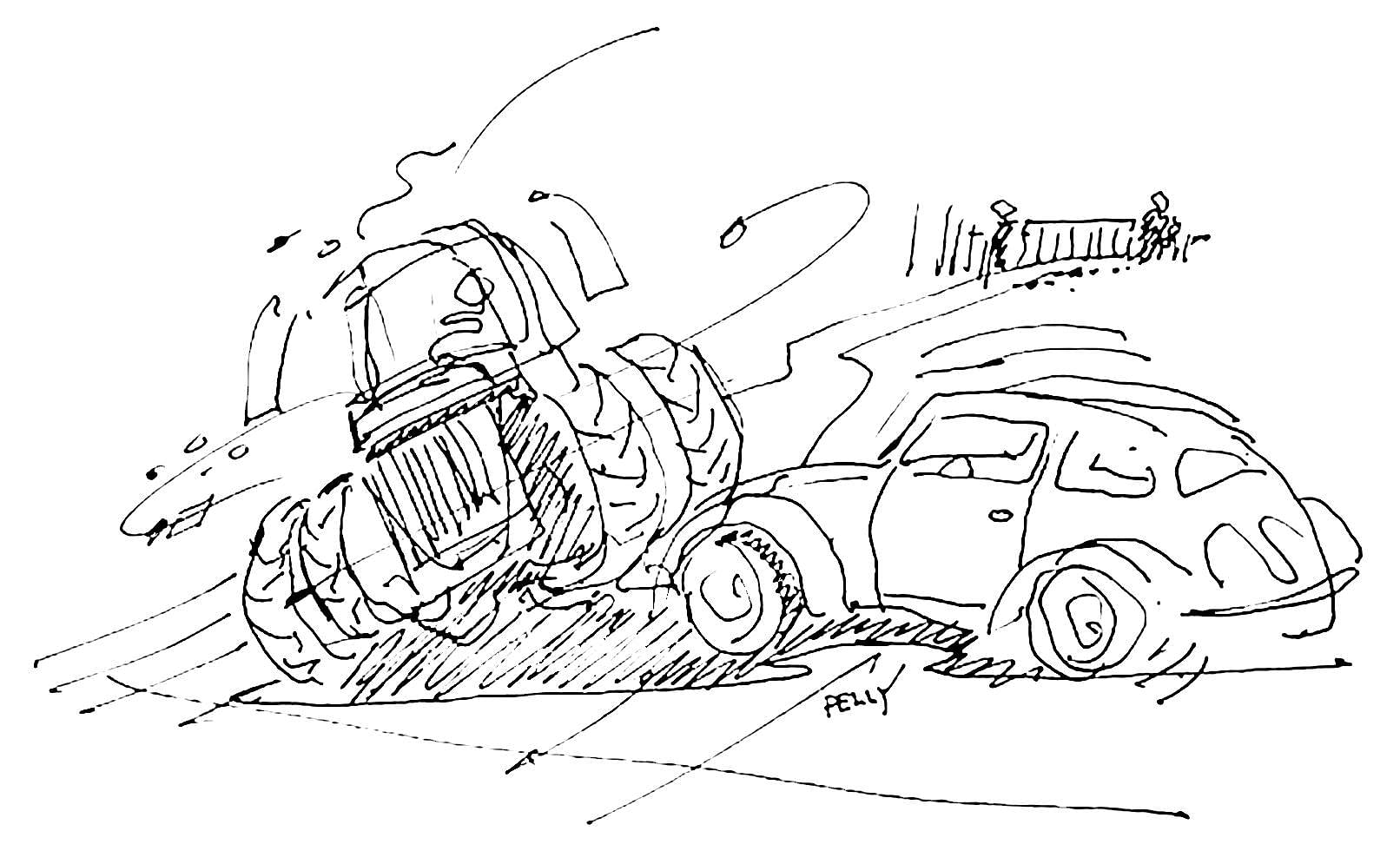 I don't know about you, but at that point, I think I'd have put that test mule in road gear, never to be seen again! ????
The Aftermath
Chuck figured that his career with Deere and Henry Dreyfuss Associates was pretty much done. Later on, while he was cleaning out office waiting for the inevitable…the inevitable never happened. Instead, the head of engineering popped his head in the door and made a verbal job offer.
The position? Rollover test engineer. ????
It was all in jest, and thanks to some pretty level heads and good senses of humor, Chuck was able to keep his job.
In fact, even after leaving Deere & HDA to start his own firm, he maintained a relationship with the folks in Waterloo. And when BMW bought Designworks in 1995, who came aboard as one of their first clients? John Deere.
The two companies have worked together ever since, too. Designworks has been heavily involved in everything from construction equipment like the giant 1050K dozer to small stuff like the 1025R. They just celebrated 25 years of a successful partnership last year!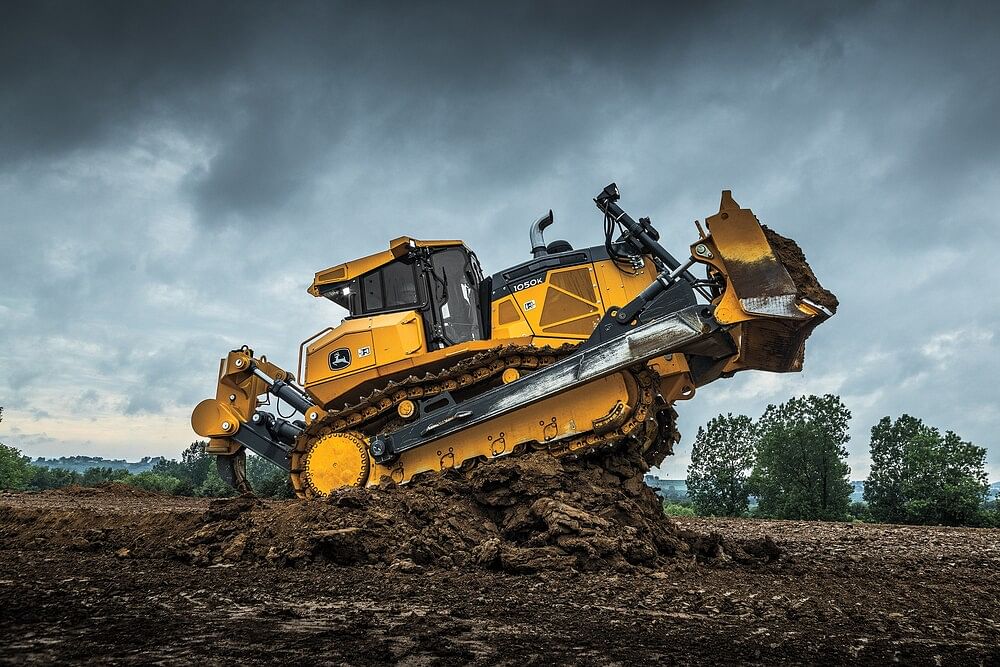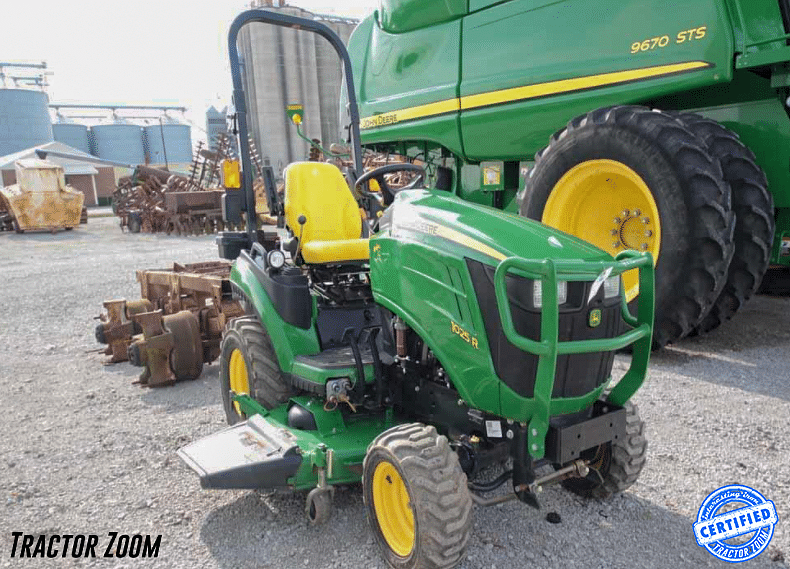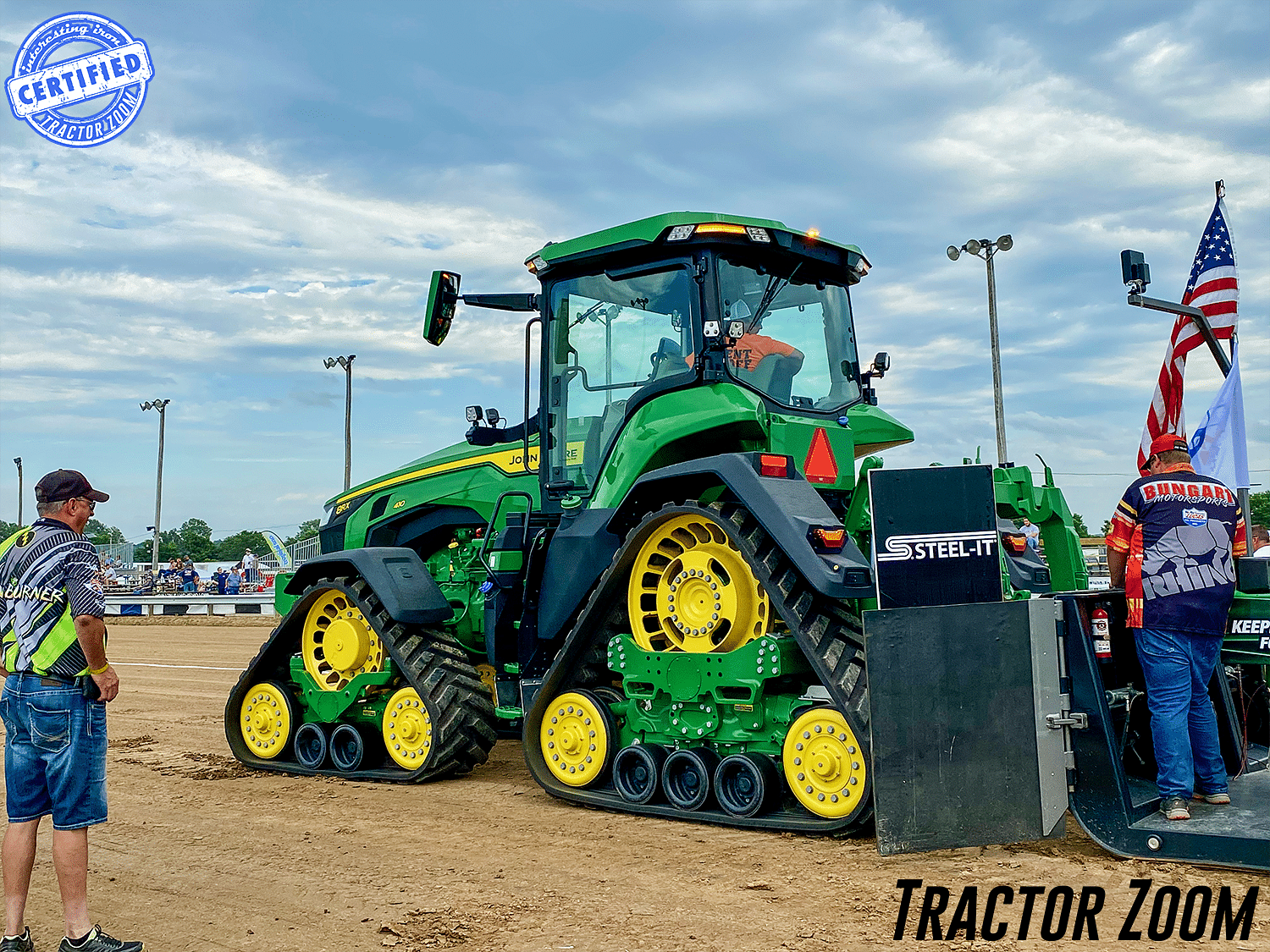 Brad and the team over at Tony Montgomery Realty & Auction up in Plainview, MN are sending this tractor off to a new owner at an auction on Tuesday, July 20, and it's a pretty nice one! It's a two-owner 1977 Quad Range with just under 5700 hours on a working tach, fresh Michelins on the back, duals, LED lights, a quick hitch, and a fresh oil change! The interior (which I believe is original) is nice and tight, and pretty clean too! Overall, a pretty clean example of one of the thousands of 30-series tractors that have farmed the midwest for 50 years!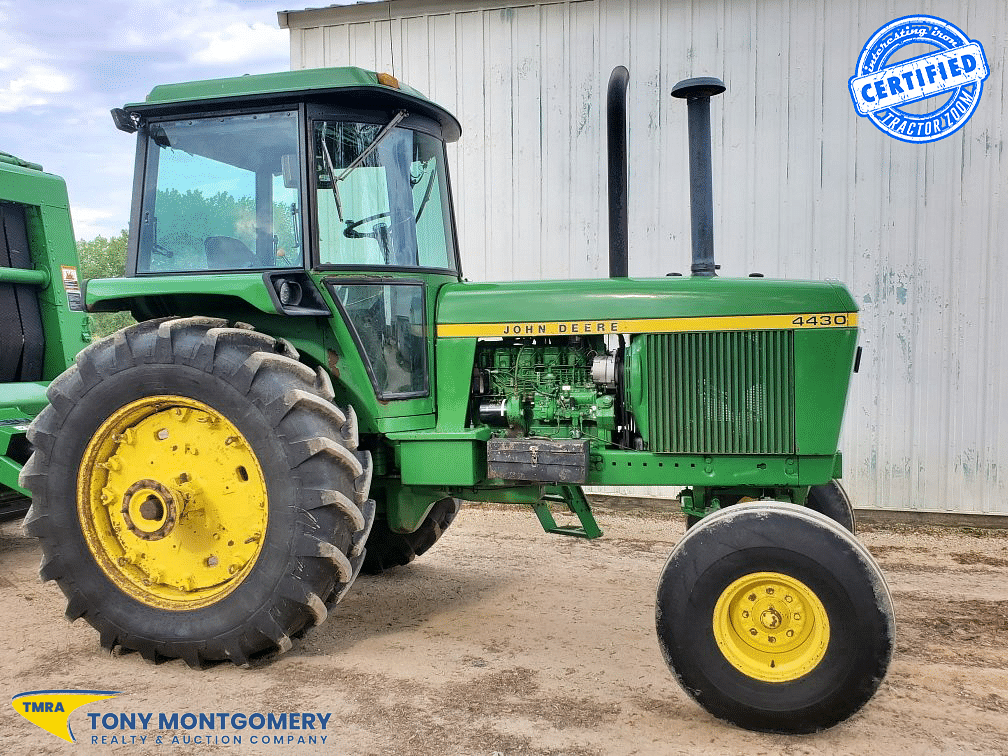 The farmer who currently owns it has put about 1500 hours on it since he picked it up a few years ago. I talked with Brad this afternoon for a few minutes and he told me that this gentleman was really proactive in his maintenance, and if it ever needed anything more than the standard stuff, it always went to SEMA Equipment's dealership there in Plainview where he lives.
What'll it bring? 
Based on what we're seeing in the market these days, I don't think $20-22K is out of line at all. There's always be a market for clean, well-maintained equipment that farmers can work on – even when it's 44 years old. This one checks off all of those boxes, as well as selling with new rubber and lighting upgrades. It'll be a great tractor for somebody…maybe you!
Update (1/17/23):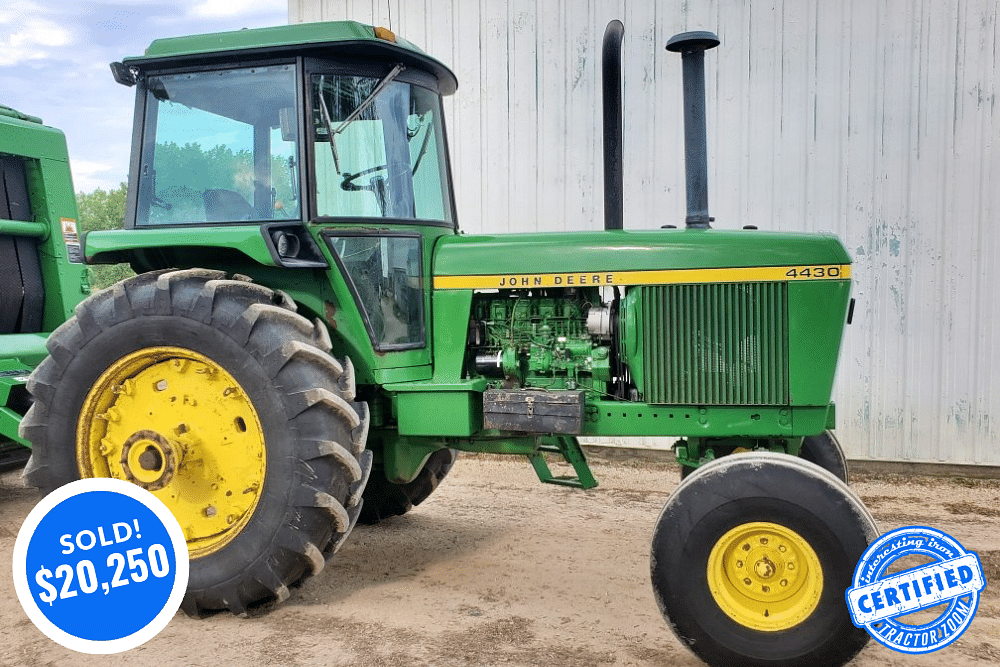 One more thing…
If you're a John Deere fan, you need to check out John Deere Evolution, the new book from my friend Lee Klancher and Octane Press. It's 350 pages chock-full of John Deere's history, and some utterly jaw-dropping photography! It'll end up being a permanent fixture on your coffee table! It'll be available on October 15, 2021!