Jun. 28, 2023 • Interesting Iron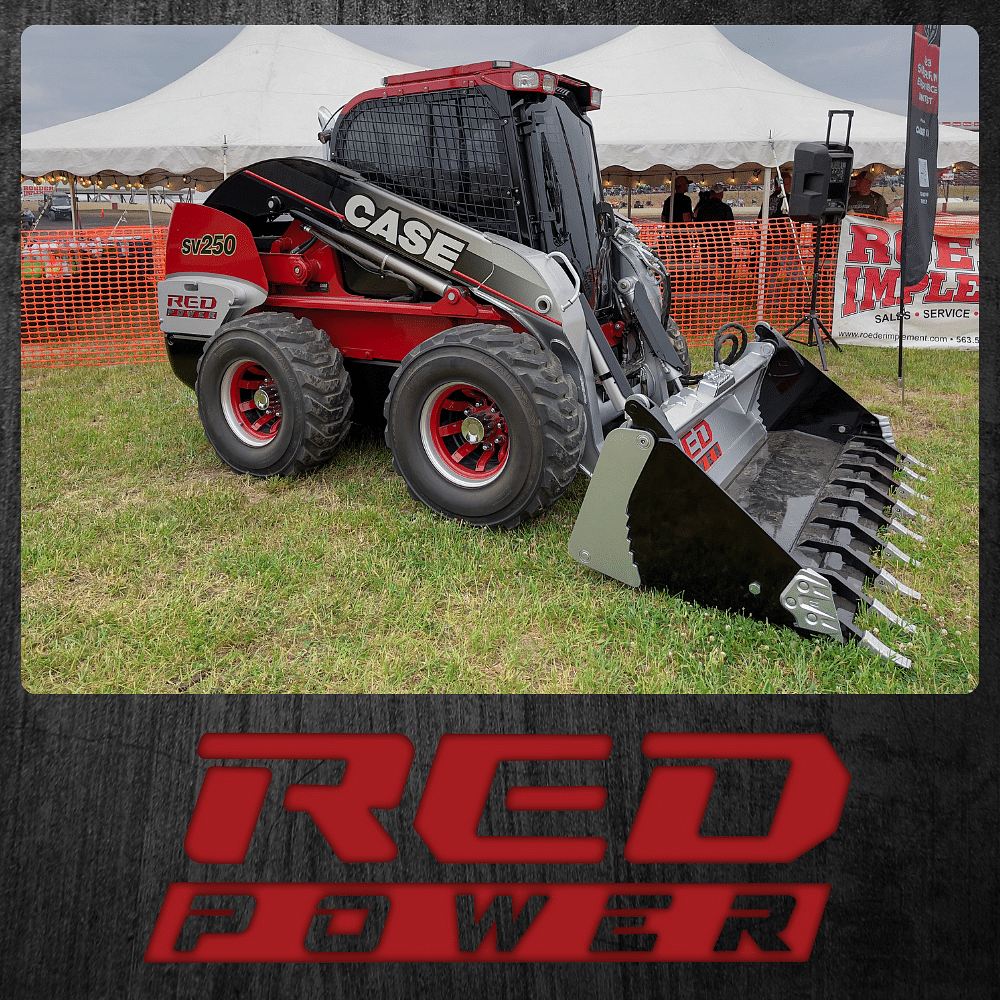 I've seen the CASE SV250 Red Power Edition a couple of times at the tractor pull in Farley, IA, and I've always thought it was pretty neat. Well, I posted a photo of it on our socials a couple of weeks ago, and it went a little viral. 250-some-odd shares, a bajillion likes, lots of comments – way more engagement than normal. Furthermore, we've gotten lots of questions about it after the fact, so I decided to do some digging on it. I don't typically write about skid steers, but there's a first time for everything! It's a neat unit for sure!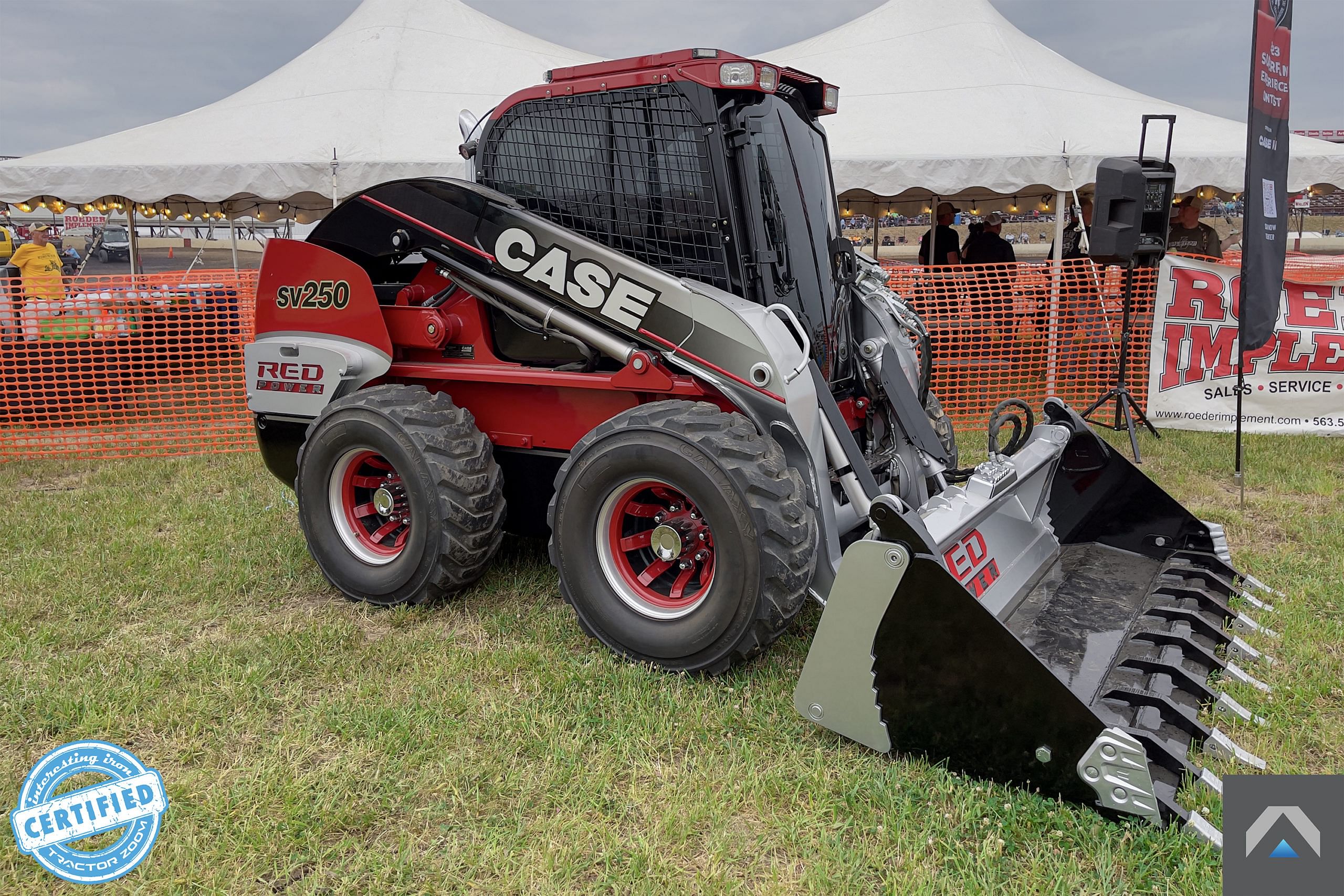 A tricked-out SV250…
The skid steer was customized by CASE back in 2012 – basically for the farm show circuit. It was sort of like a SEMA build that you might see from a custom car builder. They basically pulled a standard model off the line and said, "Let's see how far we can trick one of these things out!" 
By the time it was all said and done, the SV250 Red Power Edition had all sorts of cool stuff on it. Special paint and graphics, custom 8-spoke wheels with chrome centers, a special bucket, red LEDs wherever they could put 'em, tinted windows, and a heated red leather seat inside! Personally, I think it turned out pretty neat!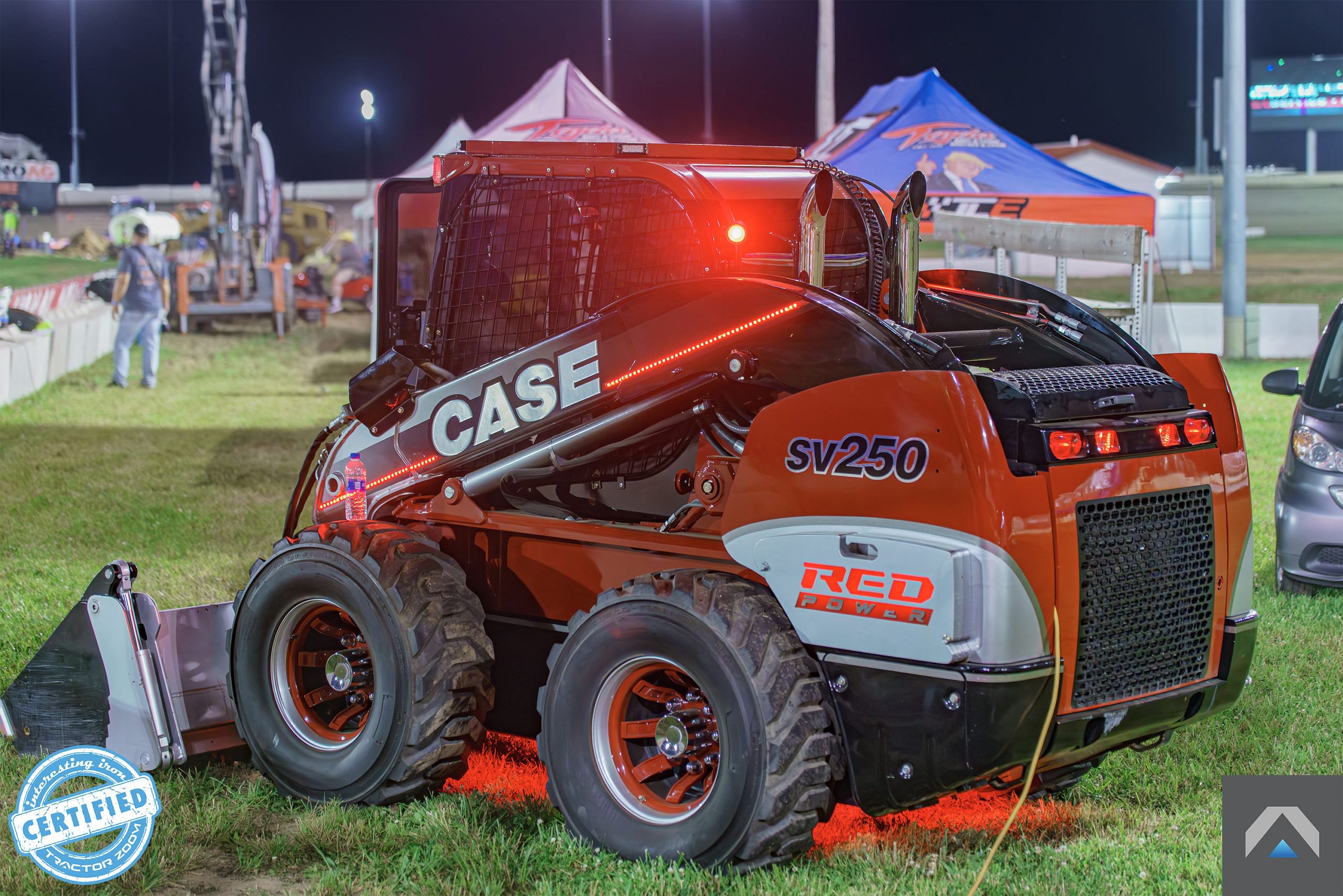 …with a purpose.
CASE had a special plan for this one though – more than just trotting it around the farm show circuit. They were going to raise money with it! See, they've had a long-standing commitment to supporting FFA and other programs that prep kids for careers in ag. At the Farm Progress Show in Boone, IA, they listed it on a special Purple Wave online auction. When the news broke that CASE and Purple Wave were donating all the proceeds to FFA, it made a big splash!
The auction wrapped up a month later, and a group of red dealers from Ohio won the bid. All in all, CASE and Purple Wave raised a total of $77,000, which was divvied up amongst the national FFA, the Ohio FFA, and the Buckeye Valley, OH chapter. It was a neat way to raise money for America's next generation of farmers, in my opinion!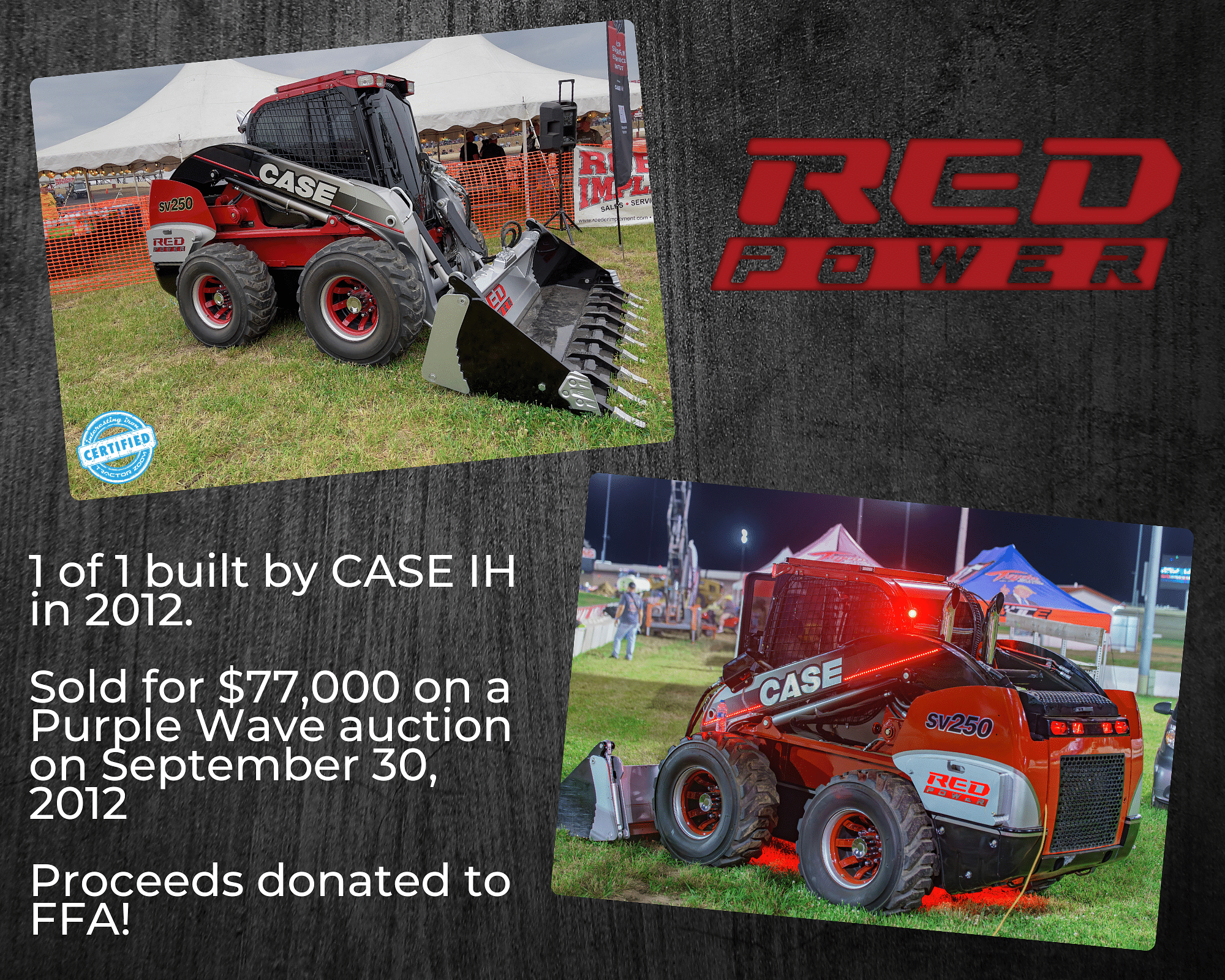 Since then, the snazzy skid steer (which doesn't look like it's done a day of work in its life) has changed hands a few times. From what I gather, it lives in the collection of a red dealer in Dubuque, IA. I wouldn't swear to it, but I'm pretty sure that this unit still has under 100 hours on it today. Honestly, I don't know how often it sees the light of day. What I do know, however, is that it gets a ton of attention whenever it's on display!
Ertl even made a 1/16th die cast model of it, but they're pretty hard to come by these days. I asked Ken Girard (likely the top farm toy auctioneer on the planet) and he told me that while it's not the rarest toy in existence, they're definitely not very common. He typically only sells about one per year on his auctions. If you want one, you'll probably end up shelling out between $200-250 for it.
There haven't been many one-sie/two-sie projects like this recently from CASE or anybody else. I really hope that we can get back to stuff like that once in a while. They're neat projects, and they help raise awareness (and funding) for great organizations like the FFA!