Mar. 16, 2022 • Interesting Iron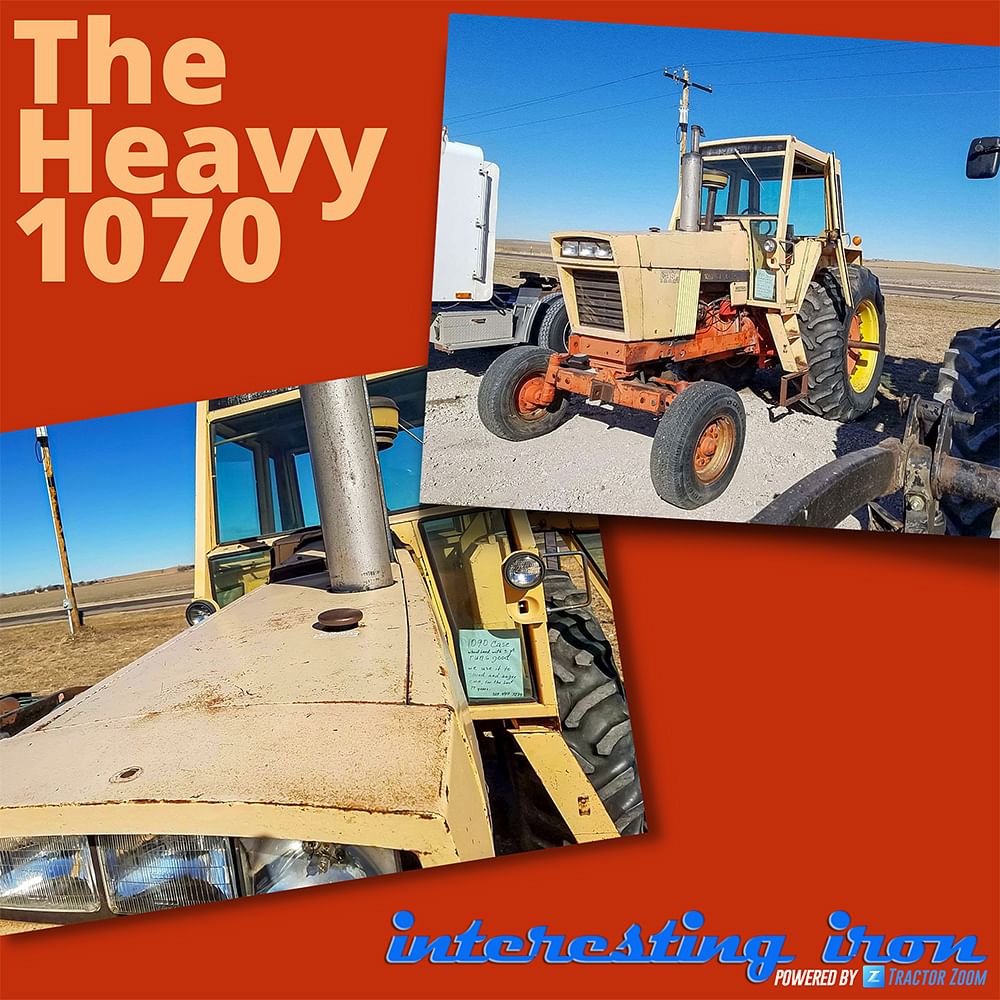 Here's a weird one I'll bet you never knew existed. The Case 1090.
That's not a typo. I didn't mean to type Case 1070. Most of you have already heard of those anyway.
Yep, the Case Agri King 1090. It's a real thing. Case only turned out about 450 of 'em in 1970/1971, and there aren't many left, for reasons we'll get into in a bit.
At any rate, there's one coming up on an auction hosted by my friend Adam Marshall on March 29, and since it's been a while since we've talked Case, let's dig in to this one!
First, the auction details.
The Jet Age tractors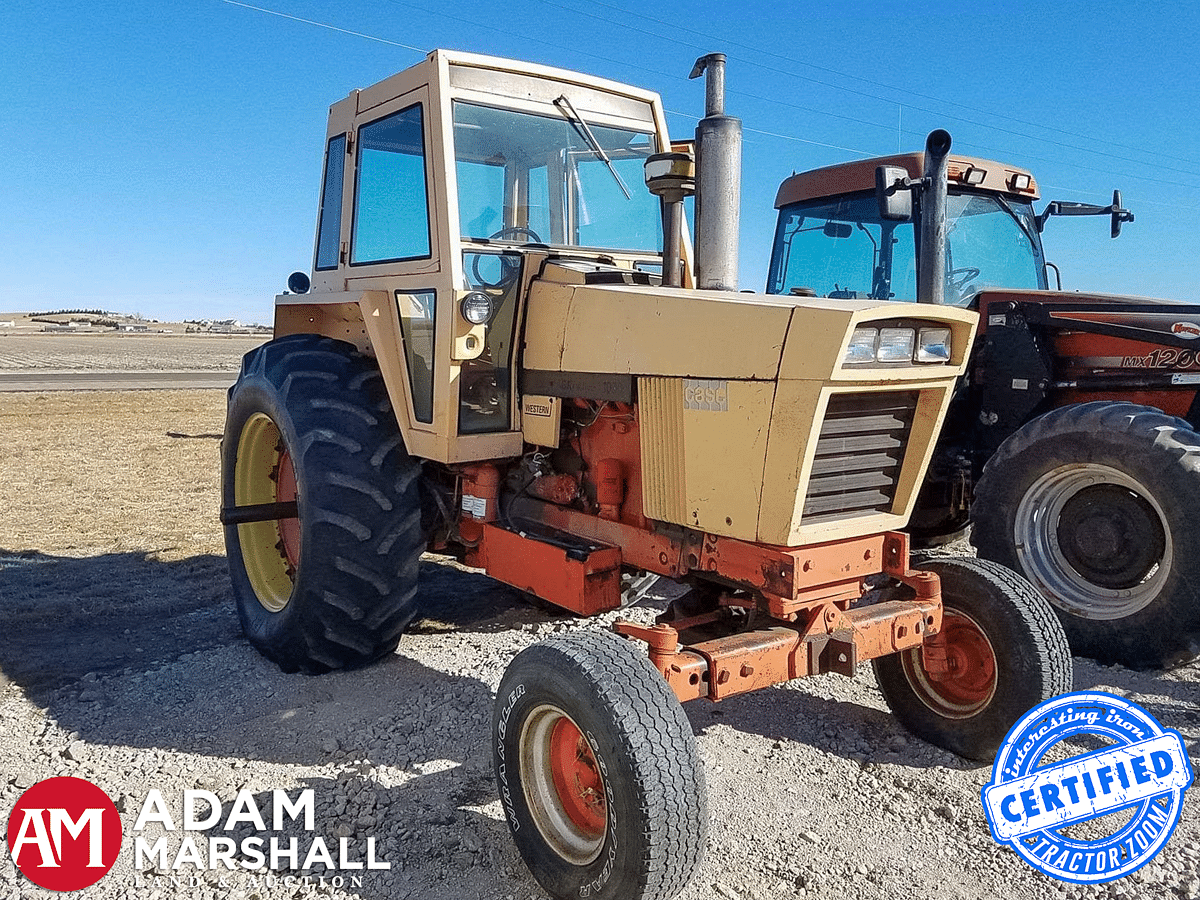 So what's the story on this one? That's a great question.
And sadly, it's one that I really don't have an authoritative, well-researched answer to.
The fact of the matter is that the Case 1090 is a rare-enough tractor that there really isn't much out there – either from a documented standpoint or a tribal knowledge perspective. Case didn't really do a lot with documenting stuff like this, and sadly, I couldn't come up with much in looking at old marketing materials either.
I know what you're thinking…"This isn't gonna make for a very good story is it, Interesting Iron-guy?"
On the surface, you're probably right.
But…I think that I can piece some of this together.
In the late 60s/early 70s, Case was pretty heavily focused on construction equipment. They were still building farm equipment, but I don't think that's where they saw the biggest opportunity. However, in 1970 (after Tenneco became the majority stockholder), there was a marked shift back to farming. That was when the 70-series tractors made their entrance. The so-called "Jet Age" tractors boasted new styling, more power, and more operator comforts. For a company that built a reputation on building no-frills tractors, this was a pretty big deal. Furthermore, that new focus would serve them well through the next decade or so.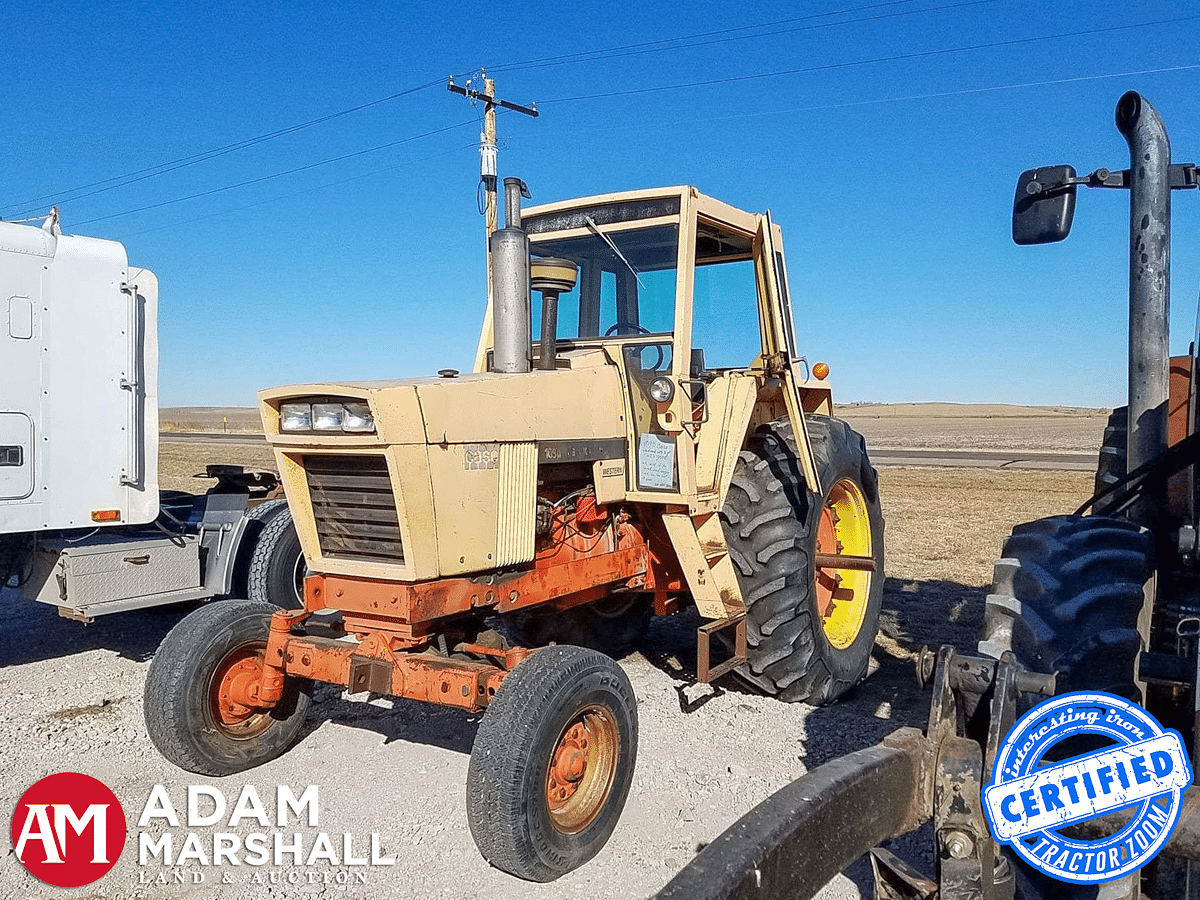 "The Heavy 1070"
The smaller half of the 70-series tractors launched in August of 1969, the 1170 just a bit later, and the 1270 in 1972. The 1170 and 1270s were the beefiest of the small block Case tractors, sporting a 135-horse turbocharged 451 (141 for the 1270), a heavier duty front axle and frame rails, and planetaries in the rear. The 1090 came somewhere in between August of 1969 and early 1970. It looked just like a 1070 and shared most of the same stuff under the hood – the same naturally aspirated 451 (with a 10-horse bump in power), same transmission, etc. However, it used the heavy-duty front axle, heavier duty frame rails, and outboard disc brakes from the 1170. The nose was also solid cast iron. As a result, it tipped the scales a fair bit heavier than the average 1070…hence the nickname.
Why go to the trouble of building a half-step between the 1070 and the 1170? Case thought there was a market for a heavy duty version of the 1070 in the south and the southern plains. They gambled on it, and marketed three versions of the 1090 – a Delta, a Rice version, and a Western version. They were all essentially identical (the Rice models came with 23.1x30s), but wore different decals on the fuel tank in the back, as well as on the side shields.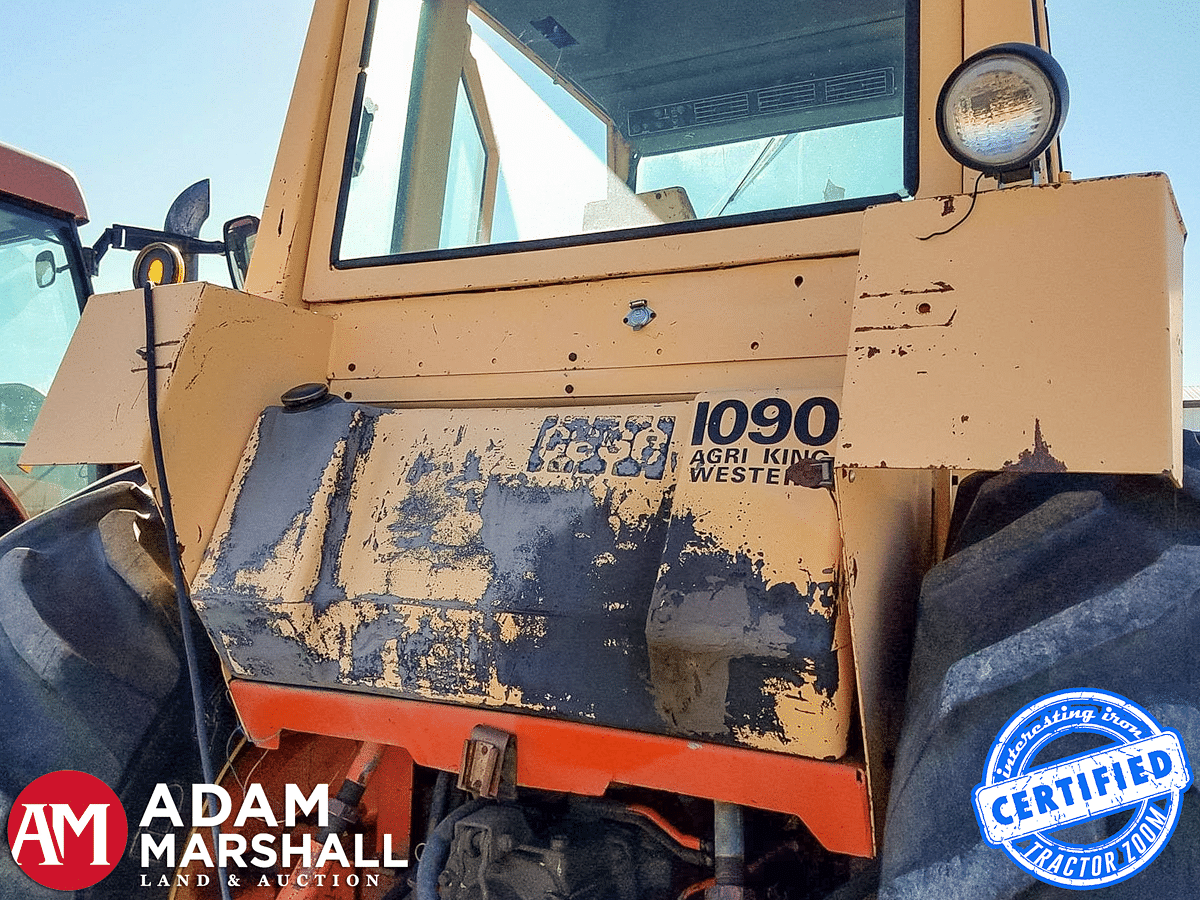 The theory was good; after all, most of the rice grown here in the States comes from the Delta and there's lots of cattle to feed in the southern plains. In the end, though, the gamble didn't really pay off. 315 tractors were built in 1970, and 135 in 1971. Most of them did end up going to the south…which is also why there aren't many left. No matter how heavy duty the components, eventually the southern climate ended up eating most of them. Hot sun coupled with high humidity was the kiss of death for a lot of Case 1090s.
What about this one in Nebraska?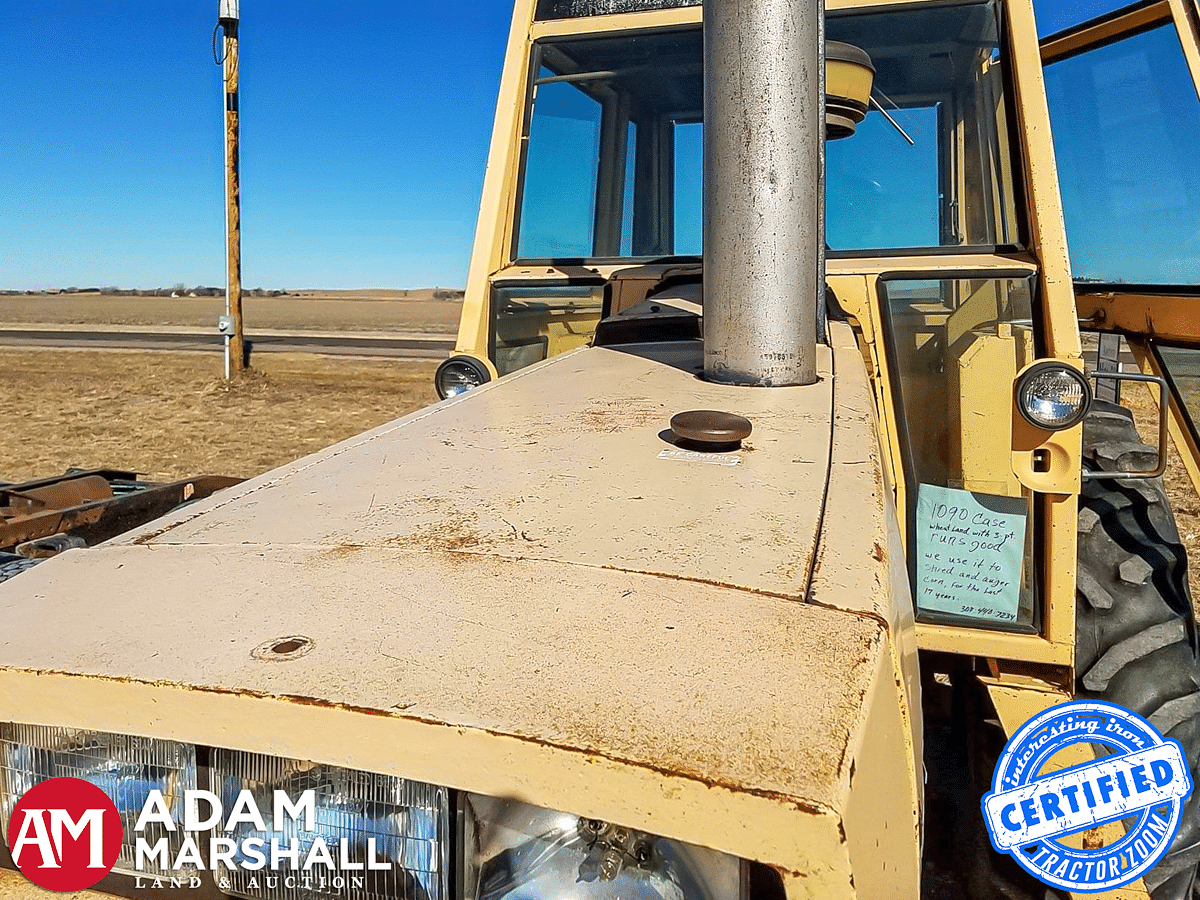 This Case 1090 has fared a bit better than most of them. It's owned by a retiring farmer named Tim who lives near Kearney, NE. I called him up earlier today to talk about it.
I was fully expecting to hear him tell me that it was a great tractor that served him well, and that he'd really miss it when it was gone. Lots of good stories, yadda yadda. Y'know, the stuff that you'll normally hear when you call on a tractor.
Well, as it turned out…that wasn't actually the case. (No pun intended.)
When I asked him about it, he started laughing as he replied, "Man, I don't know why anybody would ever want that piece of crap! That would be a horrible farm tractor, regardless of how rare it is!" He was only half-joking, too, believe it or not! He went on to tell me that he bought it from a Deere dealer in Elwood, NE (Bellamy Inc. – now a Landmark Implement location, I believe) about 17 years ago when he needed an auger tractor. "I never liked that tractor," he told me, "but for all of its faults, it's always done what I bought it to do."
At the end of the day, there are a few problems with this tractor. It's got a leak in the brake lines somewhere, so it'll need some attention there. The 3-point is a little weak as well. The power steering is iffy too, according to Tim. The 12-speed powershift could use a thorough going-over as well. 
Still, for what Tim needed it to do, it was perfect! He bought it, parked it next to the grain bin, and that's where it's been ever since. The motor fires off every time, and save for a couple of times where it lurched forward unexpectedly, it's been great for the intended purpose. He always changed the oil on it regularly, and checked the fluids when needed. While he told me that it never nickel-and-dimed him, he also wasn't using it as an actual farm tractor. To Tim, it was just a power unit, and as long as it would do that job, why pour the money into fixing it? I get that; we've had a tractor or two on our farm at home in Michigan that's been treated the same way.
Who's the perfect buyer?
From where I'm sitting, the right buyer for Tim's Case 1090 is going to need to be one of two people. Either a farmer who's going to park it next to the grain bin and hook it up to the auger and run it into the ground, or someone who's going to take the time to fix the issues and clean it up (likely a Case collector). The nice thing is that parts aren't terribly hard to find. If it fits a 1070, it'll fit a 1090. Most of the parts are fairly inexpensive, too.
What'll it bring?
With just under two weeks left, the bid sits at $1450. I'm sure it'll climb a little, but it's not going to set any huge price records. I can't imagine that it'll sell for much more than $3000 when it's all said and done. Personally, I think it would be a good one for a mechanically-inclined high-school kid to fix up over the summer.
Wrapping it up
Although it was a bad bet for the company, the Case 1090 is still a pretty unique tractor. They're kind of like the old Fox-body Mustang police cars from Ford. They've still got the same old small block, but they've got a little bit of extra beef to them, y'know? There aren't many left, either. In my opinion, this "Heavy 1070" is worth saving…and I hope somebody does!
Here's the details on the auction one more time!