Sep. 06, 2018 • Blog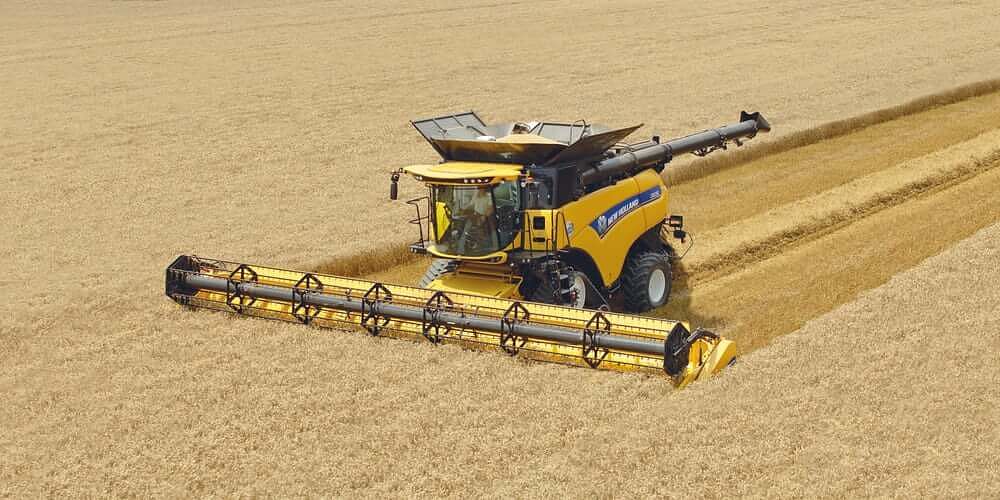 A combine is arguably the most vital piece of equipment in the field. For many centuries the process of harvesting grain was a long tedious process involving tons of physical labor, then the combine was invented and changed everything just like this New Holland CR10.90.
The CR10.90 is arguably the most efficient grain harvesting platform on the market. In a press release, New Holland bragged that the machine was roughly 15% higher in productivity than the brand's previous highest capacity model and 25% higher than what was considered high productivity 10 years ago. These advances are due to the advances in harvesting and engine technology.
New Hollands combine includes a massive Cursor 16 engine. This 16-liter inline- diesel power plant outputs up to 652 hp, uses 10% less fuel than its predecessor yet meets Europe's most stringent emissions standard, Tier 4B. It's such a unique machine that Diesel Magazine awarded the Cr10.90 with most prestigious Diesel Of The Year, judged by its technical innovation and design and impressive 16-liter engine delivering 18-liter power in a 13-liter package. It's plainly spoken the king of the fields with its power and grace. View all tractor auctions here!
The CR10.90 doesn't just have an intense engine but utilizes a gigantic 22-inch diameter cutting head, a 410-bushel grain tank with a 4 bushel per second unloading speed. Due to its size, its extremely heavy and could crush the soil beneath it to the point where growing further crops could be very difficult. But New Holland thought of everything; the CR10.90 is fitted with a SmartTrax flexible track fitted with Terraglide suspension. SmartTrax is a combination that allows the track to conform to the surface of the field as closely as possible, distributing the harvesters weight over a large broad footprint.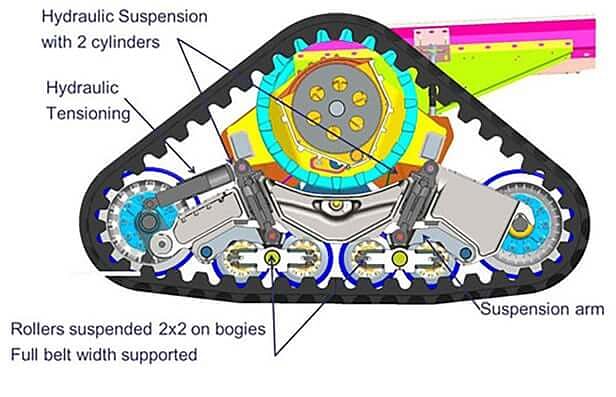 Now if nothing above had you convinced that New Holland has manufactured the perfect beast, the interior amenities of the CR10.90 should do the trick. The cab is large spacious and seats designed for ultimate comfort. It contains an IntelliView IV touchscreen monitor which allows you to customize the layout of the main screen, allowing storage of 50 different crop settings. As crop conditions change during the harvest day, small adjustments can be made. A second touchscreen can be added for functions such as yield metering, auto guidance, and cameras. This can be switched in and out of all New Holland tractors allowing for greater flexibility in your business. There are blinds on all four windows, which is helpful while combining late in the day, and 26 LED lights ideal for working into the night.
The past 4 years the New Holland has proudly held the position of the best combine in the field. However, at the pace technology is advancing their position is bound to be challenged soon, stay tuned to see what's coming next.