Dec. 24, 2020 • Interesting Iron
There are a lot of cool tractor auctions that I never got to write about for Interesting Iron this year. We see lots of neat tractors and trucks listed on Tractor Zoom by our auction partners. Unfortunately, I can't write about 'em all.
Still, they deserve a little time in the spotlight, so let's do a year-end wrap-up of 20 of the coolest tractors, trucks, and pickups that didn't make it to Interesting Iron in 2020! This is the first half of the list. We'll get to the rest of it next week!
Big Bud 525/50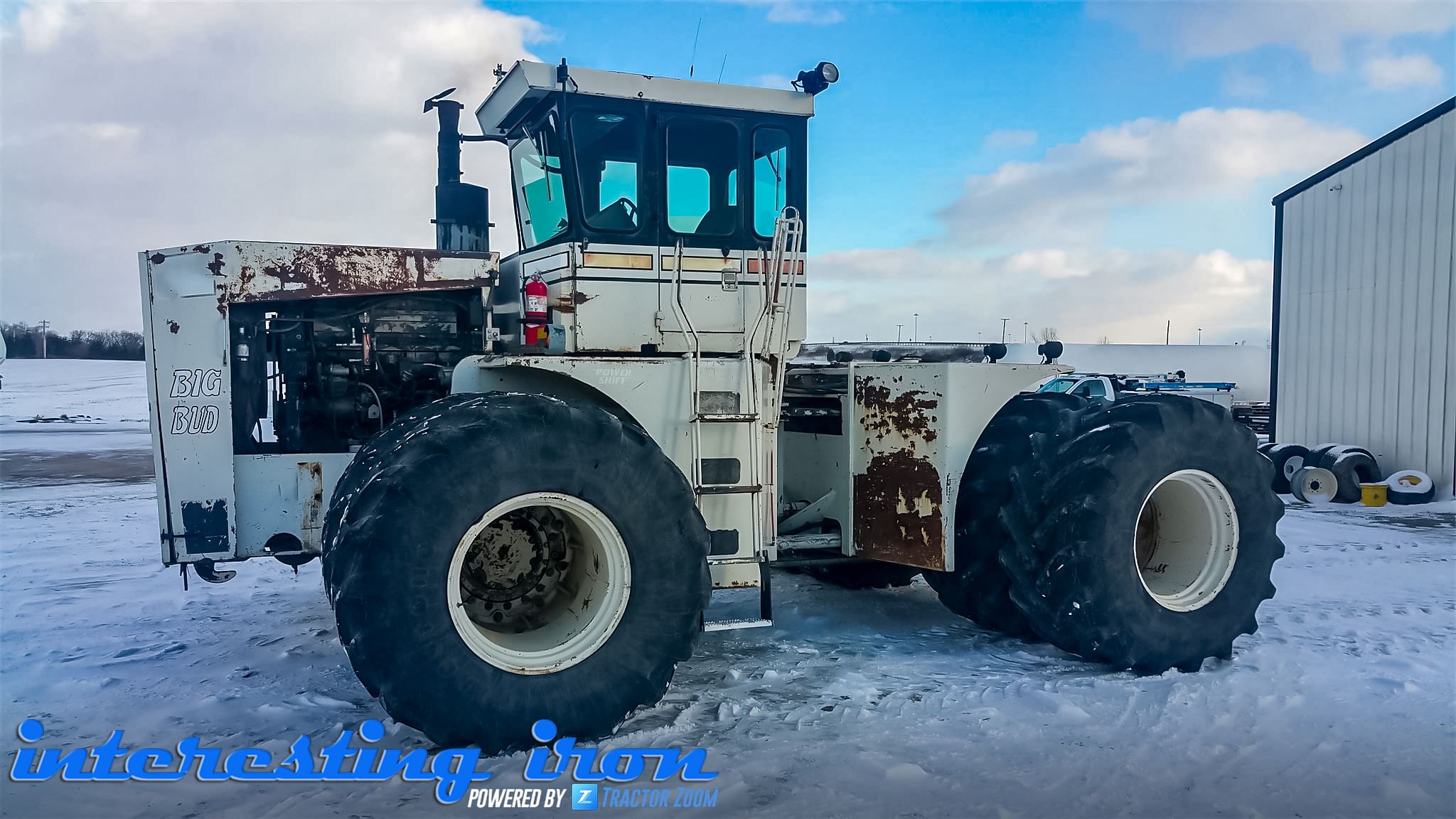 The legendary Big Bud was one of the biggest farm tractors ever built, and they don't come up for auction very often! This one is a 1979 model 525/50 with a GIANT Cummins KTA-1150 under the hood! The 525/50 was a powershift tractor that made 525 horsepower, and tipped the scales at nearly 50,000 pounds when it was full of fuel! I never heard where it went, but it was really cool to see one sell at a tractor auction!
Auctioneer: WMS Marketing Services
Sale Date: 2.5.20
Hammer Price: $78,100
International Harvester 5488 MFWD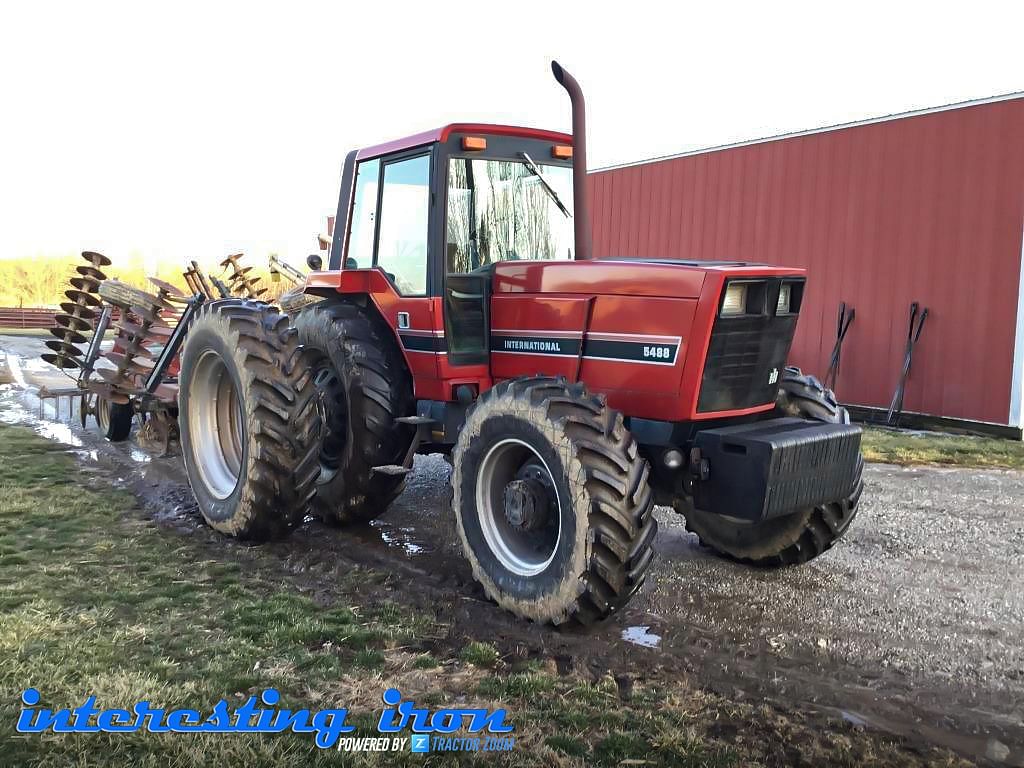 I have kind of a soft spot for 50-series tractors, mainly because it was such a huge risk for Harvester to develop and build them. In the late 70s, IH was in trouble; they couldn't find a way to stay profitable. Some of the blame for this ultimately falls on Archie McCardell's shoulders (he was the CEO at the time), and a combination of bad decisions and a tumbling farm economy.
However, one of the few positive things he did during his time at Harvester was dump $200 million into development of a new transmission that would debut in this tractor. For those of you scoring along at home, this is over a half BILLION dollars in 2020! It was a bold move, and ultimately I think it paid off, even if the company ended up merging with Case a few years later. Had they not gambled like they did, I don't think Tenneco would've looked at them as favorably and they might've gone out of business altogether.
Anyway, this particular 5488 was nearly spotless, and with only 3438 hours on the meter, bidders were fighting over it. It ended up hammering home for $30K, which is the highest auction price I've ever seen on a 5488!
Auctioneer: Hanold Auctioneering
Sale Date: 3.14.20
Hammer Price: $30,000
Massey Ferguson 180 Tricycle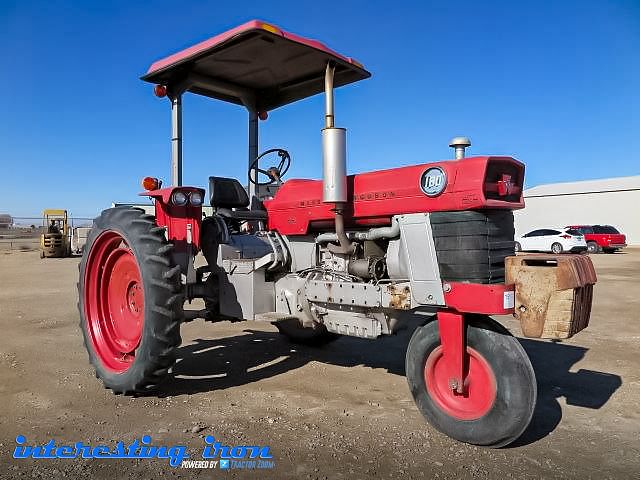 Finding tractors with true "tricycle" front ends (single front wheel) is somewhat uncommon. Finding one built after the mid-50s from Massey Ferguson? Downright rare. This one was set up for vegetable farming from the looks of it, and with a little help from some Massey enthusiasts, we're pretty sure this is actually a factory front end! Neat little tractor!
Auctioneer: Western Auction Co.
Sale Date: 3.18.20
Hammer Price: $4,300
Magnum 7240 MFWD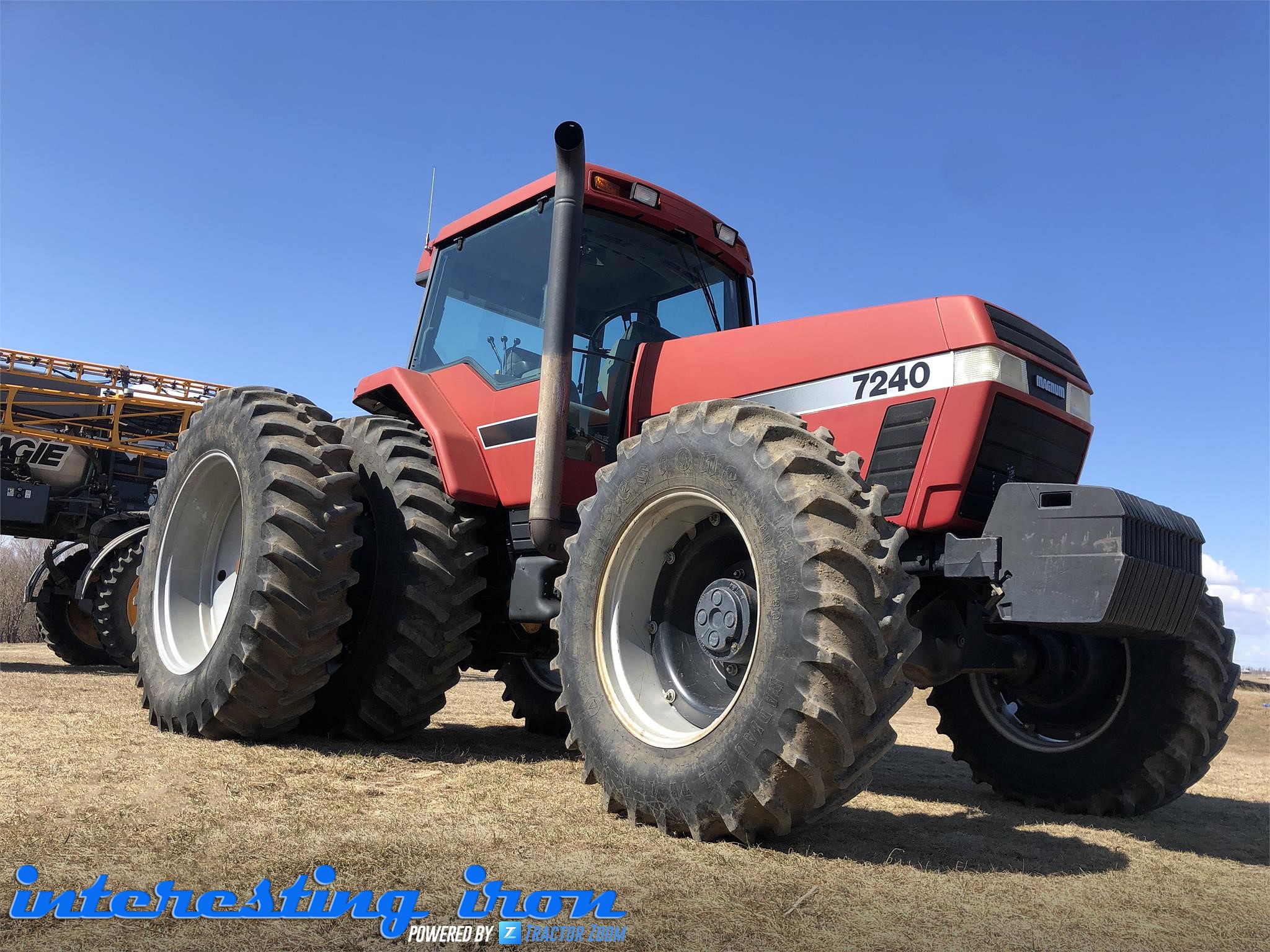 If you talk to the dealers who were around when the Magnum line was introduced, more than a handful of them would tell you that the 7200-series tractors were the best ones from the line. They addressed some issues from the 7100-series and made product improvements all the way around. Boxcar Magnums are tough as nails! Even the Deere guys can't hardly find anything negative to say about them!
This 7240 was a particularly well-kept tractor, and with only 3920 single-owner hours on it, I had a feeling that it would set a record. When the hammer fell, the sale price was $58,580 – the highest price in over 5 years! Here's the best part; it sold to a young farmer who drove it home from the auction, and had it hitched to his planter two days later!
*The record didn't hold for long. Four months later, another 7240 MFWD in Minnesota sold for $61,500. Still, it goes to show that there's still a market for tractors like this! They're steadily creeping upward in price, so if you're on the hunt, be prepared to pay a little more!
Auctioneer: Ulmer Auction
Sale Date: 4.18.20
Hammer Price: $58,580
The Kindred Special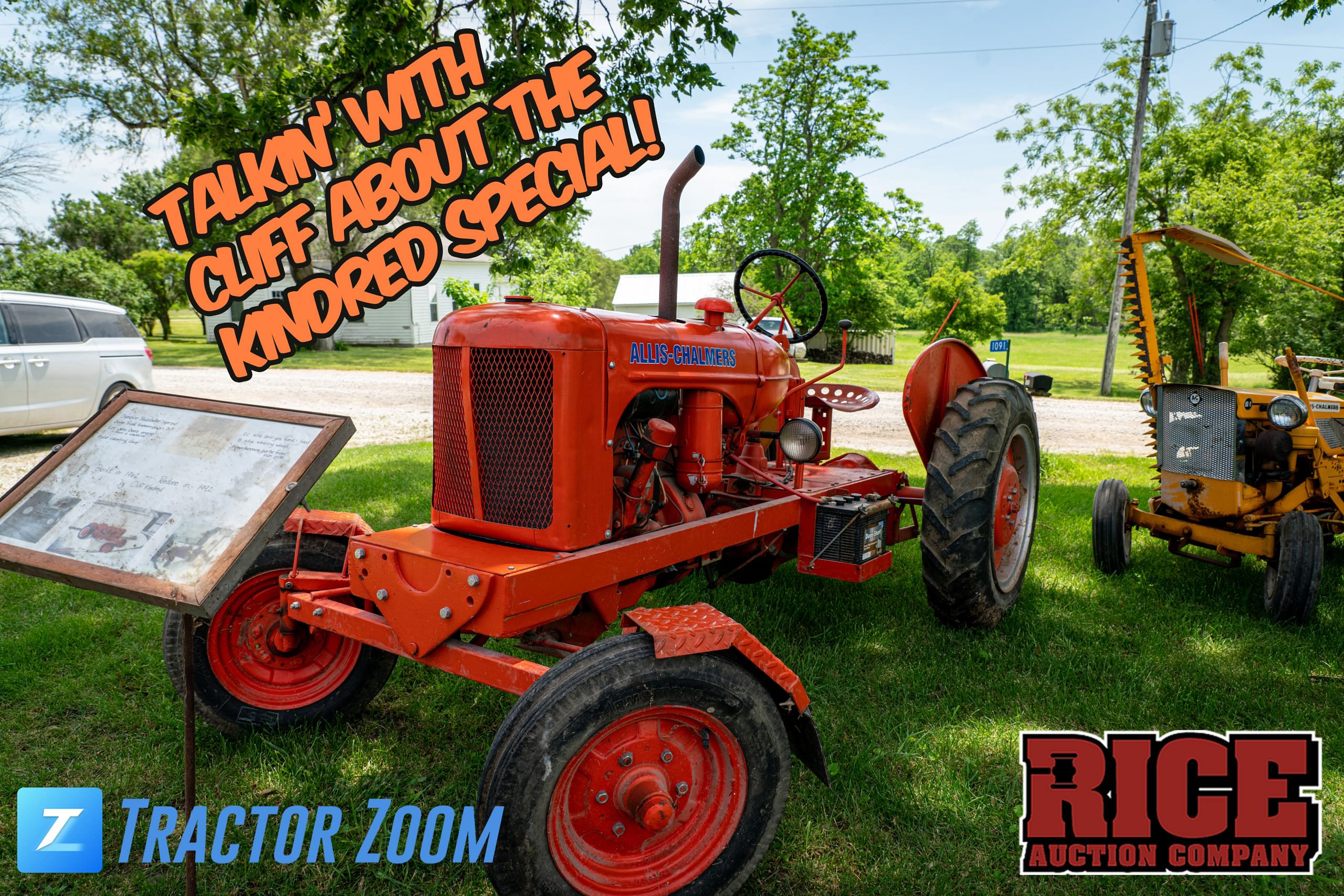 Cliff Kindred lived in southwest Iowa, and was a man of many talents. In addition to farming all of his life, he was a railroad conductor, and an innovative craftsman. He loved to build things, and he was extraordinarily gifted at it. The "Kindred Special" was a tractor that essentially started life as a bunch of junk from the shed, the fence row, or the bone yard.
The frame was homemade from scrap iron. He salvaged a rear end from an old Studebaker (think Fozzy Bear's car in The Muppets), and mated it with a 4-speed gearbox pulled out of an old Dodge pickup sitting in his fence row. The motor was the auxiliary power unit from a John Deere 12A pull-type combine, and the steering came from an old Ford in a junkyard somewhere. Cliff salvaged the sheet metal from an Allis Chalmers RC.
I don't know about you, but my mind isn't the type that can make all of those parts work together. Not by a long shot. But Cliff? He lived for projects like this! He built it in 1962, and about 30 years later, he restored it and gave it a fresh coat of paint. It would still run and drive, too! The tractor itself didn't bring much at the auction, but to me, that was one of the highlights. It was a truly unique creation, and it had part of Cliff's soul in it.
A week or so before the auction, Matt Carstens (the Director of our Auction Success Team at Tractor Zoom) and I had the opportunity to sit down with Cliff on camera and interview him. It was a morning very well-spent, in my opinion. Cliff had a remarkably sharp memory (he was 90 years old), and I really hope that he enjoyed being able to tell his stories as much as we enjoyed listening to him. Below, you'll find a short clip of him talking about how he put the tractor together.
On the whole, it was a very successful tractor auction; Cliff had built quite a number of highly-detailed (and functional) quarter-scale versions of both Allis Chalmers tractors as well as implements. Those got the attention of collectors across the country! (To put this all in perspective, some of the implements he built sold for 4-5X the average price that you'd pay for the full-size version at auction today!)
Sadly, Cliff Kindred passed away this past October. He was a neat guy, and I'm glad that I had the opportunity to meet him, and to hear his story.
*At some point, I'm going to put some of the rest of the video footage and the photos I have from that morning into something more polished. When it's done, it'll be posted up here. 
Auctioneer: Rice Auction Co.
Sale Date: 6.13.20
Hammer Price: $2,200
1981 Chevy Squarebody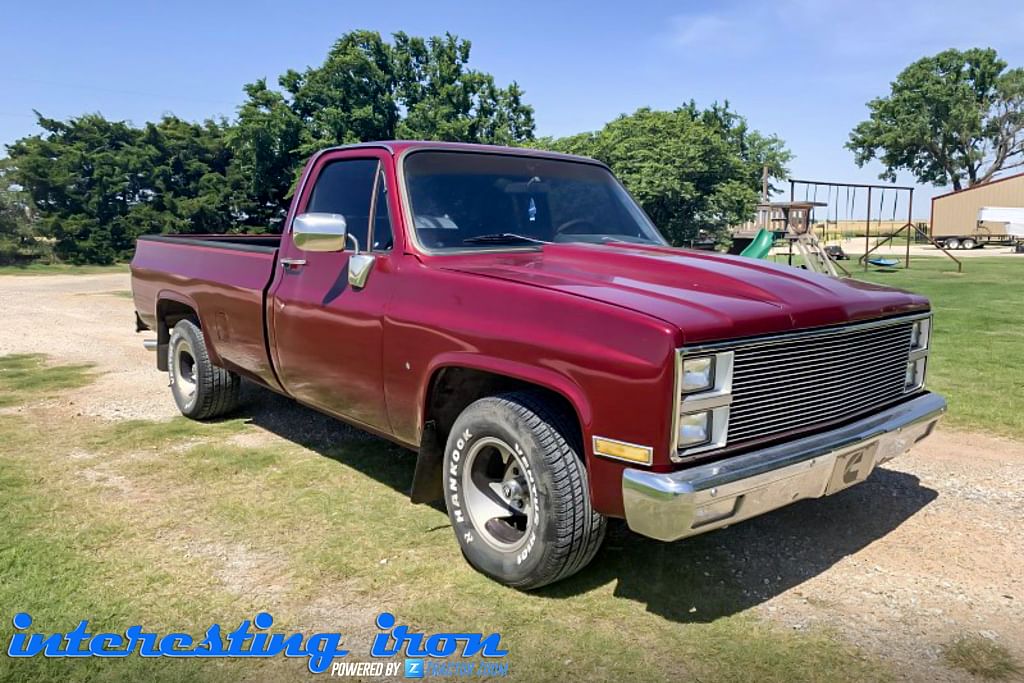 Our auctioneer partners list some pretty interesting things from time to time. In late June, this relatively unassuming (and very clean) little Chevy squarebody from Oklahoma showed up. Normally, this pickup would've had a 305 small-block and a vinyl bench seat in the cab…but not this one! Nope, at some point in time, they yanked the motor and swapped a 4BT Cummins in its place. They replaced the vinyl bench with a pair of leather bucket seats and a center console between them. All in all, a neat little squarebody that won't get you in too much trouble when you take it out for ice cream on Friday night!
Auctioneer: Wiggins Auctioneers
Sale Date: 6.26.20
Hammer Price: $6,000
1966 John Deere 4020 Wheatland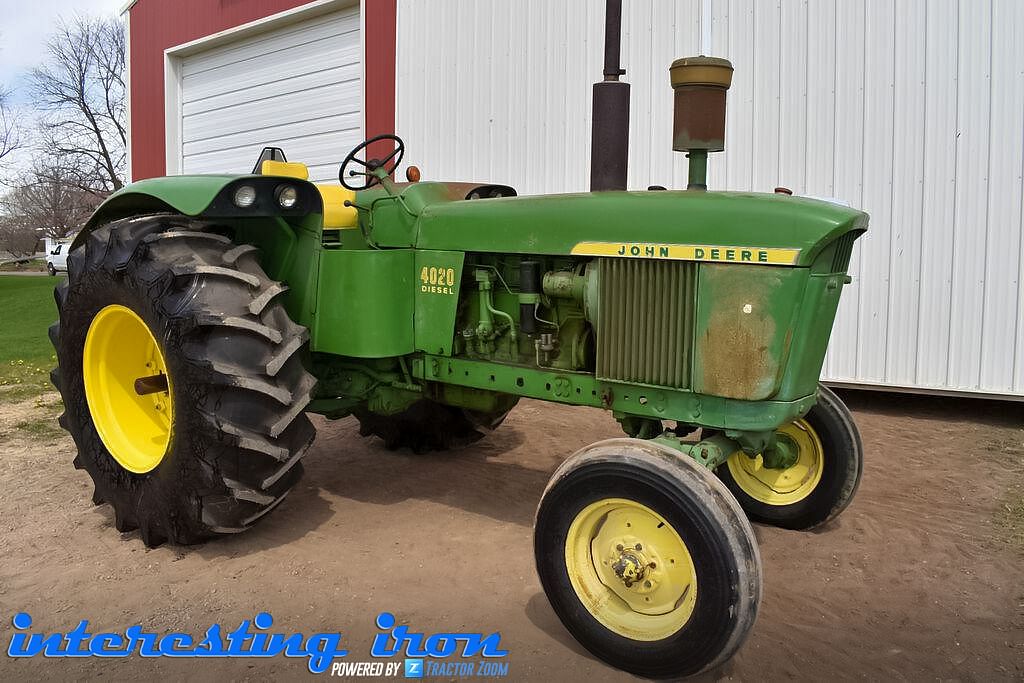 The 4020 is one of those models that you can pretty much name your price for at nearly any tractor auction. If you want to spend 800 bucks on one, you can find it. If you want to spend 20 grand on one, you can find that too. Heck, we saw over 250 of them sold just this year, and I'll bet we see at least one or two more before the end of next week!
This particular 4020 was a one-owner (I think) tractor from Minnesota. Aside from new rubber, this one is about as original as it gets. It was a true Wheatland, so those are the correct fenders for it. The bidding didn't go completely wild like it probably would've for a 4320, but it still sold for a better-than-average price. I don't know it for fact, but my guess is that a collector picked this one up. Hopefully they haven't torn it down for a complete rebuild/repaint – they're only original once, after all.
Auctioneer: Matt Maring Auction Co.
Sale Date: 7.24.20
Hammer Price: $10,000
1966 Allis Chalmers D21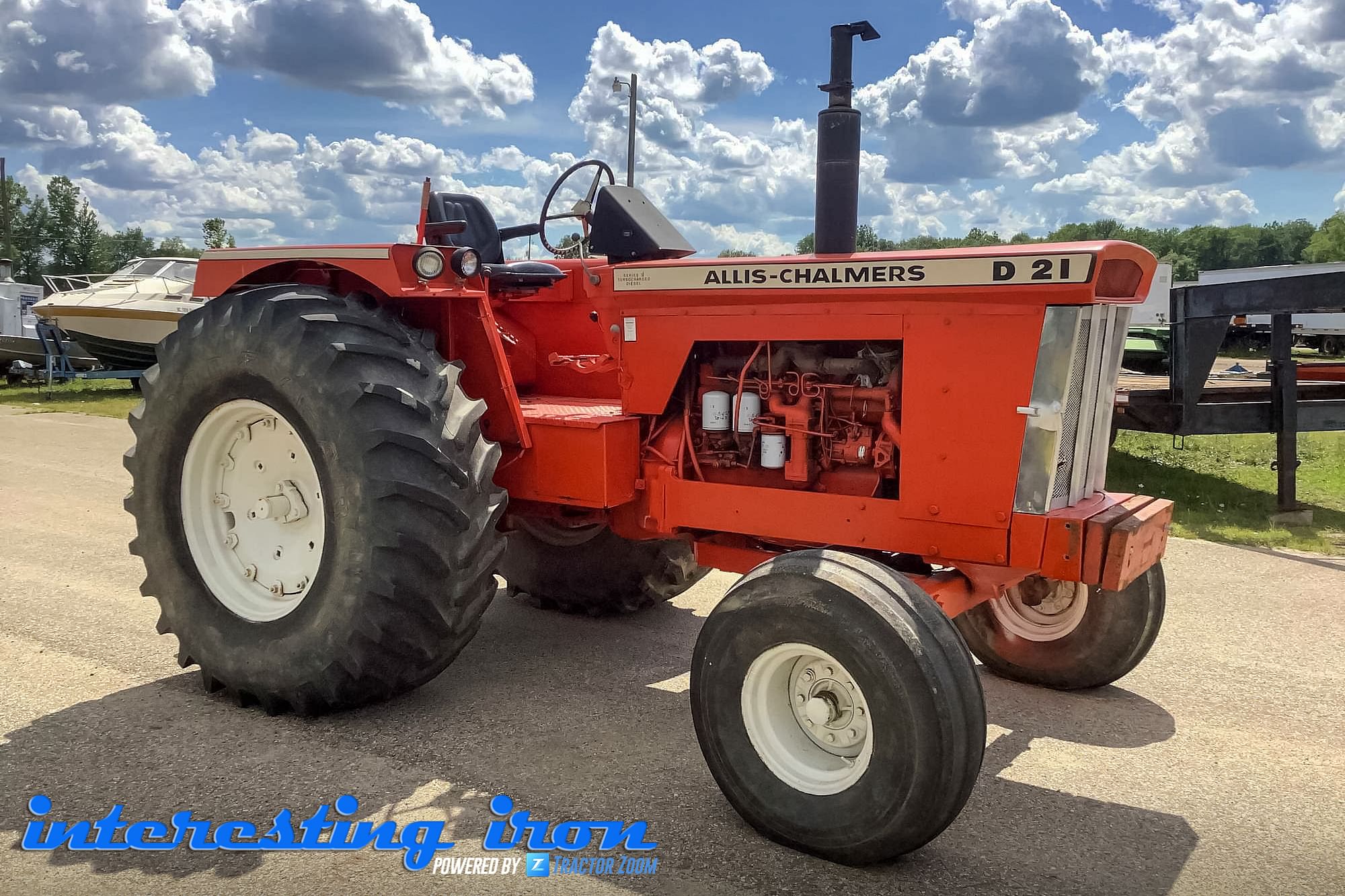 In late July, our friends at Miedema Auctioneering in West Michigan listed this beautiful D21 Series II on a consignment tractor auction on Tractor Zoom. The sheet metal isn't quite perfect on it, and it could probably use a fresh coat of paint, but fundamentally, it's all there. The turbocharged 426 had either been replaced or rebuilt by Paul Bastian, a well-regarded West Michigan mechanic.
For muscle tractor fans, the D21 definitely ranks high on the list. The market had hit kind of a high point in terms of popularity back in the $8 corn era, but like most things, it tumbled a little for a while. Based on what we're seeing, though, the market is moving back up right now. We haven't quite gotten to previous levels, but within a couple of years, I'll bet we do. This one sold for $11,550, and I'd say that was a monster of a bargain.
Auctioneer: Miedema Auctioneering
Sale Date: 7.28.20
Hammer Price: $11,550
Pro Tip: The smartest buyers at a tractor auction know what farm equipment will sell for long before they arrive. They use Iron Comps, the best equipment valuation tool on the market. Iron Comps has over 22,000 make/model combinations in its database, capturing results for over 60% of the machinery sold at auction today! It's what I use when I'm looking at machinery!
1970 Farmall 1456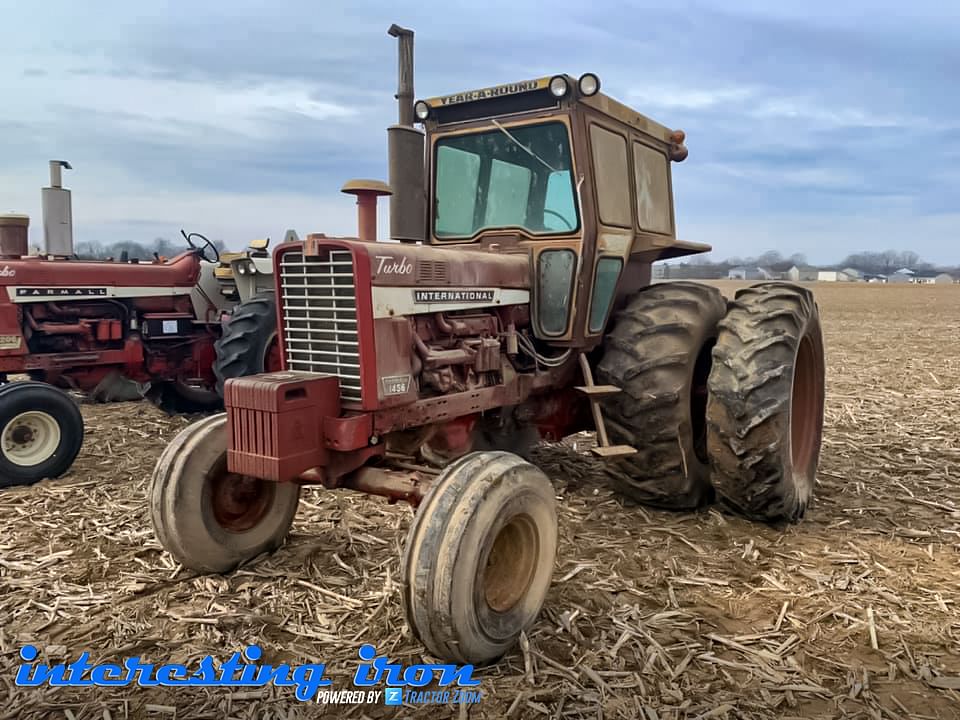 The 1456 is the perfect example of what happens when you give the engineers the keys to the kingdom, and lock the bean counters out! It doesn't happen very often (and it almost never happened at Harvester), but when it does, you often get a pretty sweet machine. The 1456 was a straight-up schoolyard bully, and it made no apologies for that (just ask any 4620 owner)…
I think it might be a stretch to call this one a barn find (even though it lived in the corner of one for 20 years), but I wouldn't argue if you called it a survivor. This tractor literally hadn't been started in 20 years, but Rob Dimmett, the auctioneer who listed it with us, told me that she fired right up after some fresh fuel and time on the charger! When the tractor auction was all said and done, she drove on the trailer under her own power, and headed to Kentucky with a collector. I suspect she's enjoying a pretty nice retirement right now!
Auctioneer: Dimmett Auction Service
Sale Date: 7.28.20
Hammer Price: $11,750
1989 John Deere 4055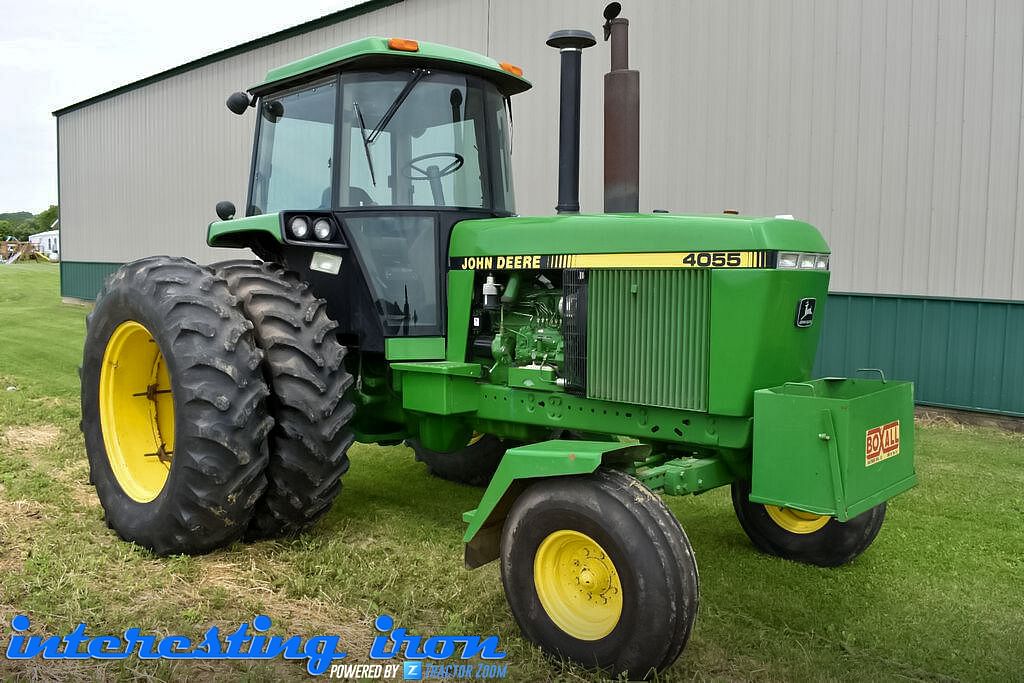 My friend Matt Maring seems to have a knack for finding really nice, clean farm equipment to sell, and the sale that this 4055 came from was no different. Everything on the sale was darn near spotless, and it was very evident that it was well cared-for. That gives buyers confidence to bid, because they feel like it came from a good home and it'll be more likely to be trouble-free in the future. Sometimes that's the case, sometimes it isn't (fluke-y things happen once in a while).
In this case, the 4055 had most all of the right boxes checked (the only one that wasn't checked was the transmission – it was a quad range as opposed to a powershift). It was a low-houred tractor (3165 original hours), and it showed very well. The bidders definitely responded, too! When Matt hammered it home at $51,000, it became the fourth highest price in the past 5 years. That's pretty good money for sure!
Auctioneer: Matt Maring Auction Co.
Sale Date: 7.31.20
Hammer Price: $51,000
So that's the first half of the list of the more interesting tractor auctions of the year…stay tuned for the rest next week!
Check out Iron Comps today and sign up for a free 7-day trial. No credit card needed, nothing you have to remember to cancel. I'll bet you'll be shocked at what you'll learn!